Social media is a massive part of our everyday lives. Most of us have at least one profile we update and check regularly. However, social media is often targeted by cybercriminals that can take over any profile. Celebrities and businesses are the most frequent victims of profile hacking. But don't think your profile is safe.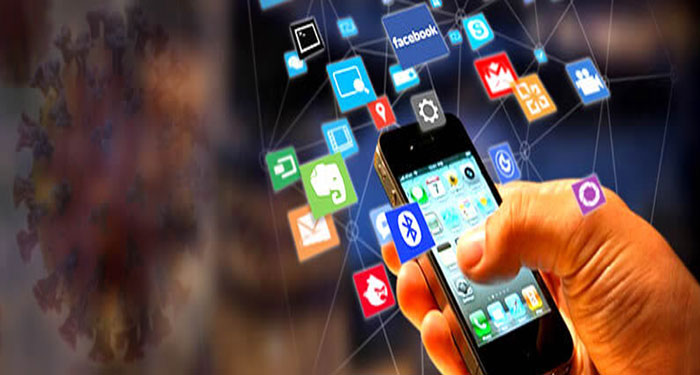 Of course, there are a couple of simple steps and changes you can make to ensure your social media profiles are difficult to hack. You could finally update the password you have been using since high school, create a separate email address for social media websites, delete third-party applications that have access to your profile, and many more. So let's begin!
Strong Passwords
Using strong passwords for all of your social media is a must. The majority of social media account takeovers result from a simple password that is easy to guess. Understandably, people don't like to memorize passwords that are difficult or complicated. Mark Zuckerberg, the founder of Facebook, didn't like complex passwords too, so some of his accounts got hacked.
Fortunately, you don't have to memorize your passwords. Apps that serve as password managers can do all the work for you. These tools will tell you how secure your current password is and how long it would take to be cracked. Besides that, password managers will come up with an unbreakable sequence of letters, numbers, and symbols that will be impossible to guess.
Allow Two-factor Authentication
Two-factor authentication became very popular in the last couple of years. The majority of well-known apps do offer it as an additional security step. So go through all your social media apps and turn on this feature. Two-factor authentication requires more than just your password. You will be sent a code either via a text message, email, or an accompanying app to confirm your identity.
Don't think of two-factor authentication as a nuisance. That extra code you have to type in can help secure your account. So, enable this feature wherever you can – on Instagram, Facebook, Twitter, LinkedIn, etc. An app will also notify you if someone tries to access your account from another device, which is a plus.
Use a VPN
Hackers are not fond of two-factor authentication or encryption. Do you want to make things a lot harder for them? Then try using a VPN. What is a VPN? This nifty tool will encrypt all the data you send or receive on a device and hide your IP address. You will be pretty much untraceable with a VPN. But the previously mentioned encryption can play an essential role in your overall security.
Even though they are available everywhere, public Wi-Fi networks are generally unsafe to use. Many cybercriminals see them as a perfect place to steal personal and financial data from unknown users.
A great option could be using NordVPN. A VPN can protect your device from prying eyes by encrypting your connection, making it completely private. It's harder to get hacked with NordVPN because it lowers the risk of an endpoint breach.
Watch Out for Third-Party Applications
Third-party applications are harmless on the surface. But always remember that these apps do require access to your social media accounts. If you plan on using any third-party applications, don't forget to read and see which permissions they are asking for. Some apps might ask you for basics such as scheduling and posting for you. Others might be after all of your personal information.
Those of you who have the same social media profiles for years should be super careful. Chances are you have authorized many third-party applications. You should log in to your accounts and find the list of all apps with any access to your account. Go through them and leave just the necessary apps or ones you still use daily.
Beware of Phishing
Phishing is an effective way for cybercriminals to get their hands on a person's personal information, including passwords to social media accounts. So stay alert and don't click on suspicious links. Stay away from shortened URLs or links sent to you in an email. You don't know the sender and think an email is strange? Then you are probably one click away from becoming the latest victim of phishing.
Cybercriminals are using all possible means to make their phishing attempts successful. In case you receive an email from Netflix or Instagram asking you to type in your login information in a new window, double-check the grammar, as well as the sender's address. Phishing attempts are really easy to spot if you look closer.