Today it is quite difficult to imagine any business that does not exist in the Internet space. A business simply will not be able to compete in the market without an online platform, as a huge number of users spend most of their time on the Internet. At the same time, it's not enough for you to just have a website, you also need to develop social networks, Instagram is the most popular. This is important for several reasons. First of all, this is feedback. It is very important to be able to get feedback from your customers to improve the quality of your product. Secondly, you can also increase your audience by promoting your brand or product in the online space. You can do this in several ways. Probably the most modern of them is to use a special service (like Inflact) to get free IG followers. This service can help you gain an audience and answer the question: how to grow your business on Instagram?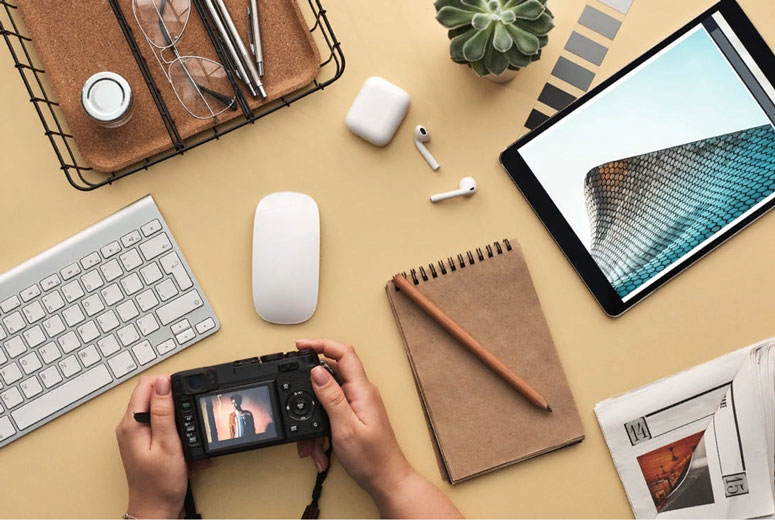 In addition to this method of recruiting an audience, we can also offer a number of other features that you can use to recruit an audience on Instagram. Here are the most useful ones.
Profile design
Probably the most logical and at the same time the easiest way to get an audience is a beautiful profile. First of all, this is your avatar. Pick up a bright and "talking" picture. The company's logo or symbol is for business, the portrait is for personality. The better the essence of the project is read from the profile picture, the higher the chances that your account will be noticed in the search, or when you comment on someone else's publication.
Hashtags
Hashtags are added to perform multiple tasks:
• so that the post can be found in the hashtag search;
• to make the post appear in the feed of those who subscribe to the hashtag;
• create collections — posts on a specific topic can be marked with one hashtag; promote your brand.
A few rules that will help in the selection of tags:
• Hashtags should reflect what is in the photo or in the text of the post. Help users find the information they need, and don't mislead them.
• Do not copy the same set of tags from post to post. Try to diversify the selection — this will expand the circle of users who come to you by hashtag.
Mutual support
The scheme is simple: find a blogger with a similar topic and an equal number of subscribers. Offer to tell your subscribers about his account, and in return let him tell you about yours.
It is better to advertise in stories. A separate post in the feed will look too intrusive, but a few stories about an interesting Instagram colleague may be useful to your subscribers.
In storis, just tell us why you think a colleague's blog is interesting. It's also great if you have the opportunity to meet and chat with the person you recommend. Then mutual promotion looks natural.
Join to broadcasts
Live broadcasts help you get closer to the audience, and joint live broadcasts also allow you to exchange subscribers. The scheme is the same as that of mutual promotion — you find a blogger with whom you can talk about an interesting topic or arrange a live battle, agree on the time and launch an online broadcast.
Important:
• The topics of your profiles should be similar or related.
• Before the broadcast, write down a joint script — a plan of what you will tell.
Interactivity
In order for posts to get into the tops, you need to increase the activity of subscribers. Games and interactivity help to engage the audience. You can ask subscribers problems, ask them to find differences in a photo, or vote for possible options with a smiley face or a number. For example, Lego puts up posts with numbered pictures and asks subscribers to make a choice.
Advertise your account on other platforms
Use your personal account both on Instagram and Facebook to promote your project — ask your friends to support you with likes, subscriptions and reposts. Sync with your contact list to subscribe to people you know. They will receive a notification and can go in to rate the profile.
Use other social networks, your own website, mailing list on the customer base. Just be sure to convey the benefits and value of subscribing to your account. Also, a link or QR code to your Instagram can be indicated on all printed materials, for example on business cards.
Comments under the posts of popular accounts
An effective way to promote Instagram for free. Find popular accounts and comment on popular posts. It is best that they are on your topic and you can give a succinct interesting answer to the post. This method works well in the promoted "star" accounts and popular bloggers.
If you correctly use the topic of the post and write messages that "catch" the interest of other subscribers, the comment can get to the top due to other people's likes:
And probably the most important way to gain an audience is to create high-quality content.
This could be put at the top of the list. The main rule of Instagram promotion is: first you need to create what to advertise, and then decide how to do it. No matter how much effort and money you invest in promoting your Instagram account, users will not stay with you if your account is boring.
Ideas for content can be peeked at by bloggers that you like and who blog on a similar topic. However, without having your own unique idea, you probably won't be able to achieve popularity on Instagram, due to the presence of huge competition. So try to be creative.
Conclusion
The development of your business in the online space is really an important aspect of any commercial activity. The Internet audience not only brings a good income, but also allows you to react faster to market conditions. The main thing is to build a competent media strategy and adhere to your principles!