Facebook is one of the leading platforms for social media these days, being used worldwide for connecting and interacting. Because of this, companies have also recognized the potential of using it to increase their online presence and get their products and services better recognized. Unfortunately, some business still have no taken measures to make sure that they are using it as best they can to deal with present and potential customers because of subpar page management. You can increase your business using Facebook. This article will explain few facts regarding how to optimize Facebook for Business.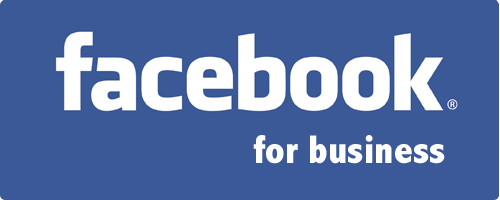 In such a heavily populated website, so-so efforts will not work if they want to penetrate their target market. Here are some tips to help your company get the best out of Facebook.
Make a Facebook page for Business:
First of all, you must create a page. If you do not know how or do not have the time to do it, ask someone else to do it for you. Make sure you assign one person to handle it consistently because having a Facebook page is pointless if it is not being taken care of. Make sure that you complete your profile and fill it with honest and accurate information. Include relevant details and other information about your business. Choose a cover photo that will grab people's attention and will make them want to look at your page. Examples would be the cover photos of Adidas, Red Bull, and Uber.
Make sure the page URL is user friendly:
No one likes long and complicated names. Similar thing can applicable with Facebook business page. You should make sure that, your Facebook business page has short and user friendly URL. User friendly, in the sense easy to remember address or name. You can check this article regarding creating user friendly Facebook pages for your business. You can try to put the most appropriate keyword in the URL of the Business page so that it will be most beneficial for the SEO of the page. Besides taking care of SEO issues, you must be careful about the protection of your FB account as the social media experts say that hacking FB accounts is easy.
Promote your Business page with Facebook sponsored stories and ads:
Face book pages can be promoted using the official Facebook advertisement. There is no special skill required to set up a Facebook ad campaign. You just have to set the advertisement type, CPC (Cost per Click) or CPM (Cost per Million Impression). Then add the funding source (Credit Card, PayPal or Direct Bank deposit option).  Select duration, daily spending limits and all those common things like Google AdWords.
Put link back or Facebook Fan widget on your business website:
You can easily create a custom Facebook fans widget for your Facebook business page. Go to developers.facebook.com and create a suitable size widget, put it on your business website.
Create excellent graphics for decorating your Facebook Business page:
I highly recommend you to hire a good graphics designer and create attractive banners and display picture to decorate the Facebook page you created earlier. After all first impression is last impression.
Connect with your customers and interact:
Your company's Facebook page can be used to promote new products or services you are offering. Customers will have the chance to get in touch with you if they have any queries regarding your offering, in a way that is convenient for them. A good example of this would be Ford, who answered a customer that suggested a new name for one of their cars. It can also be used to inform the public about special promotions that your company is offering, the same way reputed brands do regularly. This is also frequently done by travel agencies that have promos for a limited time.
Customers that ask questions can be attended to in a matter of seconds and will be able to follow updates that are relevant to them. Using Facebook for updates can also help create a stir especially when it is about a new service or product. Take Kellogg's for instance. They launched a new cereal on Facebook in 2011, making them the first cereal manufacturer to present a new product on a social media platform. Another great example would be Unilever and how they created a buzz for their new shampoo called Clear. Yes, getting a celebrity like Heidi Klum to endorse the product may have helped but Unilever made sure they generated enough buzz by taking initiatives with Facebook and other social media websites. They did this by giving visitors of their Facebook page a chance to get free samples of the product which made consumers eager to engage. The best part about doing this through Facebook is that it will not cost all that much.
Keep updating your business page with meaningful posts:
You might be aware of few pages on the Facebook that shares jokes on daily basis. Either jokes are text written or image basis. People read it and share if it good and you see that someone shared that joke; you find link to the original joke poster page and like it quickly. So in these ways online fans can be increase.
Please feel free to share your thoughts and idea regarding using and way to optimize Facebook for business as an online marketing tool.