Nowadays, due to the amazing growth and popularity of Internet and its various applications, Information that you'd like to access is a few clicks or taps away.  Yet, abundance of websites and services causes confusions when it comes to grabbing desired information. Nevertheless, an App is all set to change the way you get information around city or region, live in – ASKME. ASKME, an amazing application from Getit Infoservices Pvt. Ltd, actually wants you to ASK IT about your queries regarding local businesses around your city. This application had its inception back in 2011, and it has stuffed in more and more features as of now.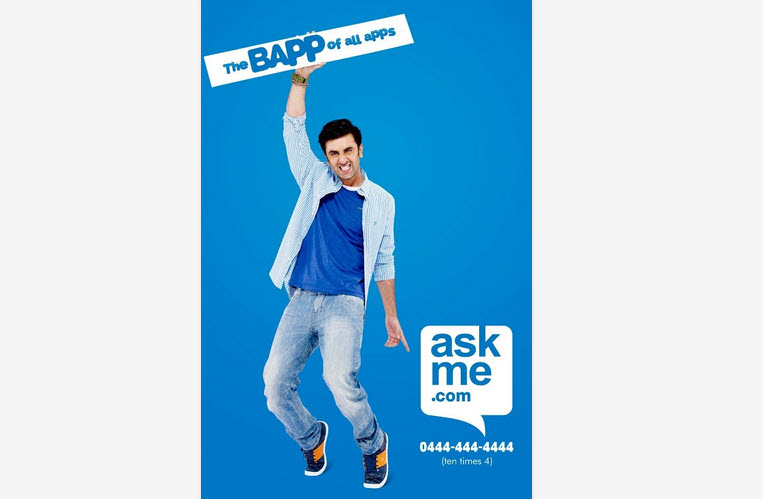 As it comprises a number of such features, ASKME has managed to become the optimum solution to find businesses in a specific region, probably the city you live in or want to visit. For instance, if you are visiting Bangalore to have some fun and get stuck in finding a good hotel to stay, you can depend upon ASKME to find most appropriate local business listings. ASKME isn't a typical business-listing app either. Instead of that, ASKME offers of features and services through this application, weighing only 3MB. In this ASKME review, we will discuss different aspects of this application as well as variety of services offered by ASKME. Firstly, we will have a look on, what does ASKME offer through this application.
What does ASKME offer?
Well, as we mentioned, you can get a number of services from this application! Some of such notable services are as follows:
Get Information about Businesses around Any City
Your city, be it big or small, is undoubtedly rich when it comes to the number of businesses! Though you may be a bit familiar with popular service and products, such as petrol pumps, hotels etc, you will have to ask someone when you want to find a less-familiar service provider. Also, if you are moving to another city, you will have the same issue. The app we mentioned, ASKME, is made to wipe out this confusion by providing a database of businesses around in one region, in an easily accessible manner.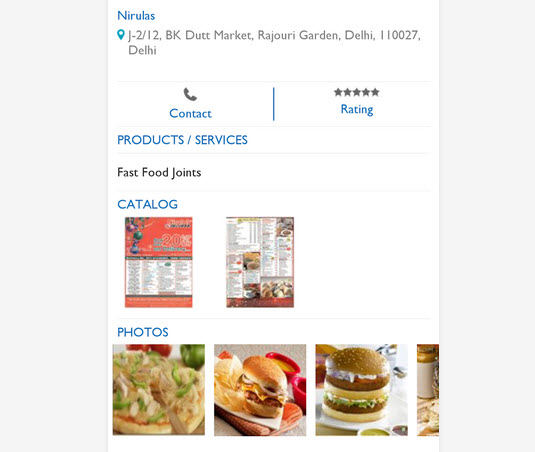 You have to select your city, set preferred locality, and tell the app, what you want to find, and ASKME will have a list of available businesses in seconds. Unlike other apps, ASKME will help you to filter those results based on different criteria. For instance, when you are searching for hotels around your city, you can filter results based on class of hotels, price range etc. In addition, because ASKME grabs phone number as well as address of listings, you can contact that business instantaneously from ASKME App.  Indeed, ASKME is an unmatchable search engine when it comes to finding appropriate business solutions. And, of course, you can make your own listings if you are an owner of a service or product provider.
Classified Ads
Despite being an effective application to find businesses around you, ASKME is a platform for classified ads as well. It should be noted that users can post their advertisements using the application itself along with fully-fledged website of ASKME. Sections of classified ads include mobile, real estate, cars, jobs etc. So, users can find ads by switching tab in search results.
Know More about Local Business Deals
Just like BIG Brands, local businesses may also be trying to attract new customers by offering superb deals. However, most of the time, users fail to know about these deals. Understanding this, ASKME has implemented a section, using which you can find superb deals around your locality. Despite the fact that ASKME fails to list out such deals in less-known cities, this feature will be useful for those who live in BIG cities.
Shop Online
Well, you will wonder how a 3MB application will allow you to shop online. But, to your surprise, ASKME includes an effective online shop, which is called askmeBazaar, from which you can purchase a variety of products including tech gadgets, apparels, etc. Although the online shop works as a web page, it works perfectly fine, and is secure!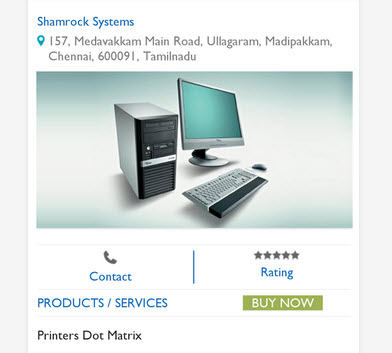 Know what others have to say
It is better to, at least, listen, what others have to say before you choose a product or service! When you're using the app, ASKME, it is a matter of taps, because along with address and contact details of a business listing, you can know opinion of users about that provider. Users can rate products or services along with uploading your own photos, and rating will of course help you to get an idea about the product or service. Also, in some special cases, if the service or product is that popular, ASKME will provide a virtual catalog, from which you can have detailed idea about products or services offered by that particular provider.
User Interface
User Interface of ASKME is extremely simple! You can understand its simplicity once you download it from Play Store and use it in your device. The design is so intuitive that ANYONE can use ASKME without any confusion. And thanks to the developers of ASKME, it does not include those irritating advertisements, despite the fact that you have 'Ads' section, which is dedicated for classified advertisements. This presence of simplicity is also seen during the process of listing your business or posting classified ads to ASKME.
Our Opinion
From our words, it is clear that we are much impressed by ASKME, and we agree that it is suitable for the name 'Bapp of all Apps'! What do you think about ASKME? We are eager to know your opinion.