"The wand chooses the wizard". This maybe applicable for Harry Potter because of his destiny to defeat Voldemort but this is not the case for owners of small businesses. Although a Smartphone works like a wand in such a way that it can do almost anything in just one stroke of a hand, choosing which applications will go with it to enjoy the advantages of virtual offices not as easy as a 'Wingardium Leviosa'. Business owners need to study the needs of their business before selecting the apps to download and install. Smartphones are not the cheapest phones in the market. Thus, a business owner must experience the most value from these phones as much as possible. Below are some of the applications that will allow you to efficiently manage a virtual office with your own business wand. Coupled with a third-party service package, one can work magic with these apps.
This application is the grandfather of mobile productivity. It can hold copies of all important documents, images, and excel files necessary. It is like a giant steel cabinet where all files about the firm is stored. It also allows for an easier way to organize things for your business. Moreover, you can easily search for your files by simply typing in the keyword in the Search tab.
Remember the time when you randomly met a fellow business owner who can give you some supplies at a very low price? You had a hard time finding your business card, right? Well, with an Ever note application in your Smartphone, you will not experience a difficult and embarrassing time looking for your card. You can store it in the app and simply Bluetooth the file to someone's phone.  There is even a desktop version of this application to easily synchronize your business data.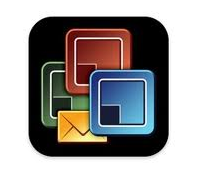 This application will allow you to efficiently handle a virtual office. The name speaks for itself. This application allows business owners to work on
or view a Word, Excel, or PowerPoint files through a Smartphone. Preparing presentations for your clients-company, suppliers, or even to your employees will surely be an easy task with this application. You can even make a presentation even while you are on the go!
Third Smartphone app that can help business owners in managing a virtual office is Sign Now. This application allows you to sign documents. There is no more need for your employee to print copies of the document and bring them to wherever you are just to have them signed. Employees can simply send you the documents through this application. Once your Smartphone receives the files, just open them and add your signature along with other essential information that only you can provide.
Another application that proves to be useful for your business wand is a Camscanner. It transforms an Android or iPhone into a mobile scanner. All you need to perform is to take a picture of the document you need to copy such as receipts, whiteboard discussions, contracts, or simply notes. The rest can be done by this application. It can remove unnecessary backgrounds of the photos, crop, and improve the quality of the picture. It can even convert the photos to standard PDF files. No matter where you may be, you can easily share the file to your employees who likewise work remotely. Camscanner allows business owners to upload files to the cloud storage used by the virtual office.
Still anything useful?
DO you know any other application for the purpose? Please feel free to comment here.