More than 3 billion people in the world currently have smartphones and mobile phones as part of their daily lives – revealing the huge size of the mobile app industry and its potential to grow even bigger in the near future.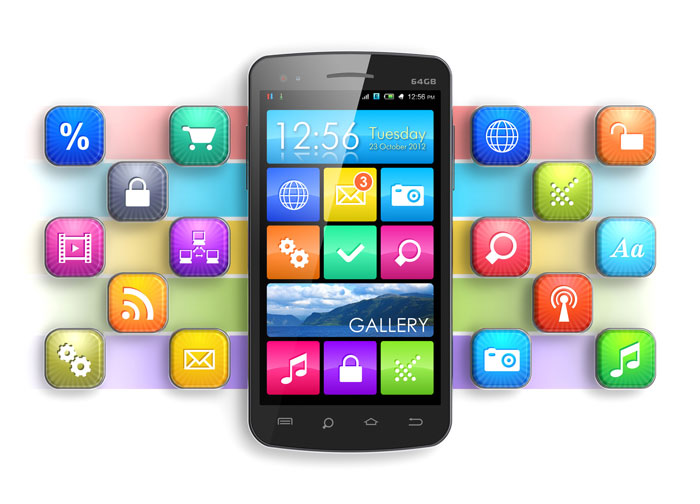 The implication of the increase in the number of smartphone users is that the demand for mobile applications to power those phones is also on the increase. To feed this, mobile application creators and software developers keep churning out millions of applications across different platforms.
The two biggest mobile app markets – the iOS app store and the Android play store have categorized all of their mobile applications into different types. Android has up to 34 different categories of mobile software, where iOS has about 22. Though there are nuances on how these two bodies categorize their own apps, it's clear that the leading categories for both are apps that deal with gaming, entertainment, and utilities.
Gaming Apps and Tools
The gaming apps category is the fastest growing category among all mobile apps. These are used in the online casinos, slot sites, and other gambling websites to deliver casino games like slots, video poker, roulette, and blackjack to players.
Among all the apps found in the Google play store, another app market, gaming apps make up for more than a quarter of the total number. More than 2.8 billion people make use of smartphone gaming apps across the world, and more people are downloading and signing up on these apps every single day.
This is to show you the huge coverage the industry has achieved, and how fast it's growing. Though only a fraction of the users buy games with cash, the developers of these gaming apps still make huge money from them. Even though just 5% of the users buy games on these apps, this number still represents more than half of the revenue made by the gaming app industry in general. Smartphone gaming apps generated a huge $70 billion in 2018.
Some of the smartphone gaming apps that have gained huge popularity and that are downloaded all over the globe are the Pokémon Go with 1 billion users, the Candy Crush Saga with more than 293 million users each month, and Clash Royal with up to 50 million users daily.
Entertainment Apps
While we must all work towards self-fulfillment in life, humans must also make some time for simple activities that we enjoy, because leisure is also very important. The mobile entertainment apps, unlike the apps in other categories, are meant to deliver different types of multimedia to you through their playback.
The present day society has also popularized the streaming of entertainment services. With the arrival of tailor made mobile applications in the entertainment category, platforms like Netflix and Hulu have succeeded in making a complete switch from firms that focus on the use of traditional methods to deliver content and shows to their customers to hugely independent firms that have clearly mapped out paths and business models.
YouTube still stands as the largest of all the apps that are used for streaming in the entertainment category. This trumps all the others when you consider the user base and the quantity of content on it. The approximate number of hours that YouTube users spend surfing and enjoying their services is put at about 9 billion hours a year! With these numbers, you can see how rapid the entertainment based mobile apps are growing.
Social media has become a very huge part of our lives as humans. Many of the developers of web applications are taking advantage of this to make sure their mobile apps have social media integrations. This is because of the very synergistic relationship between the social media and entertainment apps.
For example, the Tiktok and Instagram apps have actually integrated many social media functions into them, and this has caused what could be called an astronomical growth in the number of their subscribers, and the amount of money they make. Because of this, entertainment apps have become one of the fastest growing categories of mobile apps.
Utility Apps and Tools
There are some apps that each smartphone, whether iOS or android, comes with. But these apps may not deliver exactly what you need. Because of this, some utility apps will always be necessary to help fill the holes that the pre-installed apps come with.
The major purpose of the utility apps is to unlock the full capacity of your smartphone and to assist you in customizing your device the way you deem fit. Bitmoji for example – which is a  utility app found in iPhones. With this, users can tailor the avatars, stickers, and emojis as they wish. T-Mobile and Verizon are other examples of utility apps for smartphones.
Android has a tonne of utility apps for its smartphones. For instance, such utility apps like 'Solid Explorer' are installed for file management. The location ping apps for smartphones like 'Find My Device,' and some privacy enhancing apps like 'Applock' are commonly installed by Android users as well. These apps and others are now in popular demand, as owners of smartphones seek to customize to their liking. This act has made utility apps to grow in popularity, making them one of the most popular mobile apps.
Conclusion
The growth of the mobile app sector is still growing, and there's no stopping it. The mobile app industry has witnessed a huge technological advancement in the last 10 years, and this rapid growth of the mobile app industry is as a result of the desire by smartphone owners to enjoy a simpler and more convenient life. Some of the users desire to upgrade their daily lives with the mobile apps, while others seek them for pure entertainment purposes.