The Smartphone market has evolved and changed so much over the past decade, that it's safe to say that there's something for everyone out there. Whether you're an avid Apple user or a committed Android fan, you'll find something that meets your needs. There is a smartphone to suit most wallets and many deals on offer. Whether you want a budget device that is feature-rich or a flagship model with the latest and greatest hardware, there is always something available.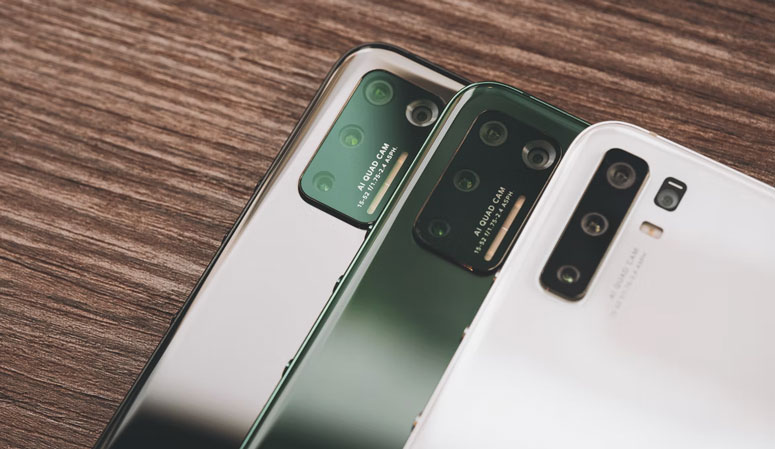 We've reviewed the top 5 most popular smartphones of 2021 below, so that you can get a taste of what your next phone might be:
Samsung Galaxy S21
The Samsung Galaxy S21is the latest and greatest in the S21 series. However, it also reflects a price drop from the S20. There are two main reasons for this. Firstly, Samsung wanted to give buyers a lower price point from the S20. The S21 has lower specs than the S20, but this does not cause a big drop in functionality. Secondly, they wanted to put the focus on the Samsung Galaxy S21Ultra 5G. This smartphone has the company's latest innovations in this line and is there for those who are happy to pay for them. Therefore, Samsung has managed to give buyers a wide range of choices and prices on this Android series.
iPhone 13
When you buy an iPhone, you're not just getting a smartphone, you also get access to the whole Apple Ecosystem. Apple no longer just makes computers, they make music players, tablets, and smartwatches. All these devices work seamlessly together. There is no need to download different apps to get them to work together. Once you sign in with your Apple ID, all the devices will automatically share calendars, emails, and notes, making life less complicated. The Apple Watch is a particularly impressive device, it still trumps anything else you can get in sporting Wear OS. The iPhone 13 works seamlessly with this watch and makes your health care routine so much easier.
OnePlus 9
The OnePlus 9 addresses the biggest shortcoming of the OnePlus smartphones, which is their cameras. In the past, the OnePlus phones have always come up short on camera quality. To fix this, OnePlus have partnered with the famous camera company, Hasselblad. The results of this partnership are already noticeable in the OnePlus 9. The digital zoom is better, there is improved performance in low lights and the colour fidelity is much better. Besides this, the OnePlus 9 comes with a 20:9 aspect ratio, and 2400 x 1080 resolution, 6.55-inch Fluid AMOLED display which has a 120Hz refresh rate, making it an impressive smartphone.
Pixel 6
The Pixel 6 is the first smartphone made by Google using the Tensor chip. This chip powers machine learning, which allows the camera to recognise text so that you can translate it offline. The Tensor chip has speeded up the performance of the phone. It can produce up to 80% faster performance than the Pixel 5. Battery life is also more efficient. The Pixel 6 uses what Google calls an adaptive battery. This optimises energy use, so consumers can go longer between charging sessions. However, there is more to this smartphone than just the Tensor chip. The Titan M2 security chip adds another layer of security to the smartphone. It also gives 5 years' worth of updates. There phone is also equipped with two rear cameras, with 50MP main camera and 12MP second camera.
Huawei P50 Pro
Huawei has again managed to make an impressive flagship smartphone. This is a beautiful smartphone, which is light and feels great in your hand. It has a 6.6-inch OLED display with a 120Hz refresh rate and 2700 x 1228 resolution. Huawei has been working hard to develop its own platform based on Android. They have managed to persuade app developers in different regions, to make their apps available in the App Gallery. Aside from the software, one of the stars of the show is the camera. It manages to capture wonderful shots in a variety of lighting conditions. Overall, this is another great flagship smartphone from Huawei.
Conclusion
In conclusion, the smartphone market offers something for everyone. Whether you want a high-end flagship smartphone or a great budget all-rounder, there will always be something out there. Whatever the Operating System, all smartphones have a lot to offer. The smartphones reviewed above, all have excellent screens, fast processors with operating systems that can support a multitude of applications., and great audio. Hence, whether you like photography, watching movies, listening to music, or enjoying casino online Ireland, this smartphone selection is perfect for you.