Huawei are due to release their latest iteration of their Mate series, The Mate 20 Pro. The release date is set for October 16th and in standard internet form, the rumors are starting to appear everywhere. One major rumor is the Huawei Mate 20 Pro is likely to be the most powerful android phone yet.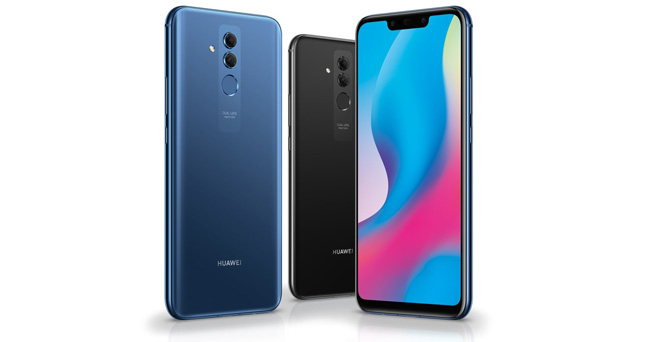 We spoke to Fonehouse to understand what we can expect for the next Huawei masterpiece
We all expect phone technology to move quickly but this appears to be a major leap. Is expected the Mate 20 Pro will have 6GB of RAM and is likely to score a single-core score of 3,390. The multi-core score is expected to be 10,318. This new improved performance is down to Huawei's new octa-core Kirin 980 chipset. This is the first time a 7nm chip has been used in an android phone. The 7nm chip comes with better efficiency and performance than the 10nm chipset that features in most current Android devices.
The Mate 20 Pro is expected to come with 5 separate configurations. The main model is likely the 6GB of RAM with 256GB of internal storage. The others are, 6GB and 512GB, 8GB and 512GB, 8GB and 128GB and 8GB 512GB. This is a lot of choices, but it makes sense to offer the higher tier internal storage now. With the rise of mobile gaming, all handsets need to able to handle larger games and store more files.
As expected, the Mate 20 Pro will launch with Android 9 (Pie). This is working with Google's Project Stream which enhances mobile gaming experiences and can run high quality games via Google's Chrome browser.
The device won't be the only power phone on the scene. Apple's A1 Bionic chip is also a 7nm variant. At the moment Apple is holding the candle as the fastest and most efficient device with its Xs Series. Typically, Apple won't score as high in performance as Android devices and we expect the Mate 20 Pro to become the market leading phone for speed and efficiency shortly.
It's also likely to top the charts again for camera performance. One of the best tests for ranking camera phones is using the score given by DxoMark. They are at the forefront of mobile phone camera technology analysis.
According to techradar.com, it's expected to rank 7 points higher than the previous P20 Pro which is currently the best camera in a mobile phone.