Improving battery life of Android devices has always been, and still is, the foremost question of Android Smartphone owners! Since you are not able to restrain yourself from using Smartphone, the possible method you can choose is to follow some tips to improve battery life of Android devices. So, here is your guide on, how to improve battery life of Android Smartphone.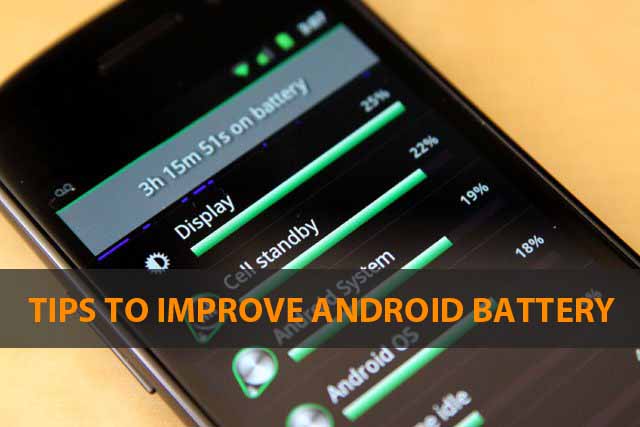 Note: Before you move on to apply these tips in your device; you have to understand something! For each device, it is possible for you find different reasons for low battery backup; for some it would be bugs in software; for some, high-power-consuming applications; and for some other, problems with hardware. So, the selection of tips should be based on possible reason for the issue. For instance, there would be no use of installing an effective battery manager Application if you are using a low quality, third-party battery or the battery has a number of issues.
Some more interesting posts about Android:
Display & Screen Brightness – Fight this Major Antagonist
We hope you know that there is a feature in Android to check what does consume battery of device! If you have not checked it yet, you can do so by going to Settings –> Battery or Settings –> about Phone –> Battery. In 90% cases, it is possible for you to find that screen brightness is what consumes battery most! The amount of consumption will have a notable increase especially if you have a Smartphone with bigger screen.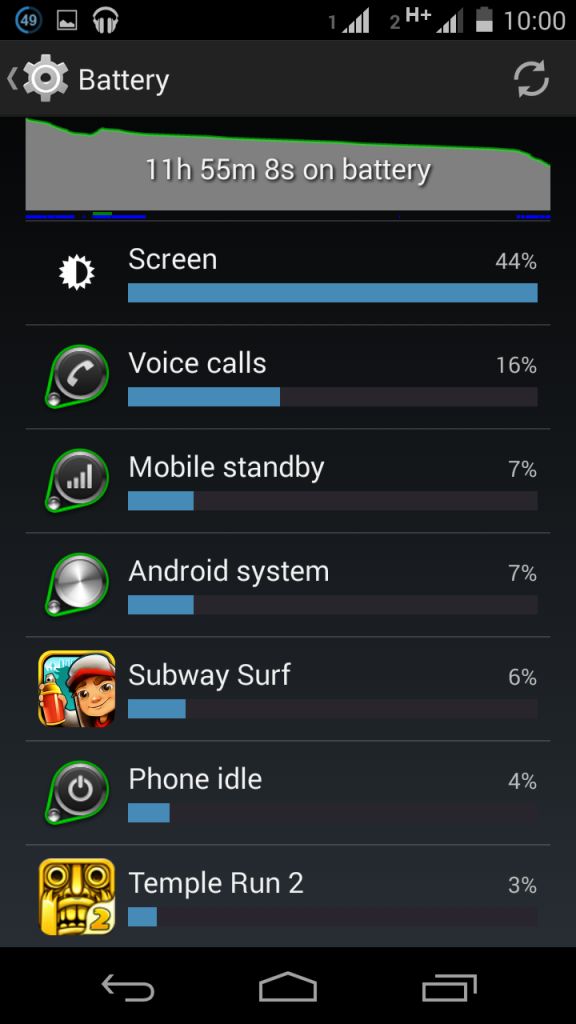 Although most of Smartphones have an option to automate screen brightness by means of ambient light sensors, it is wise to set manual brightness for the screen, because the brightness, set by auto mode, seems to be more than adequate. Yet, if you do not like to change its brightness frequently, you should go with automatic screen brightness mode.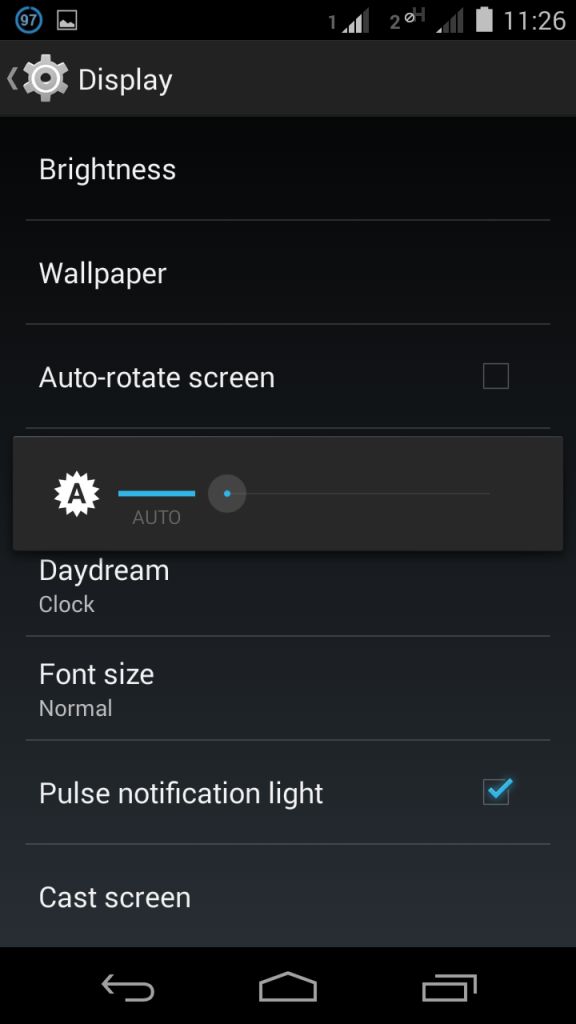 In addition, if your device has an AMOLED Display, it is preferable to use wallpaper with darker background, as it can help you lengthen battery life of Android Smartphone. You can also set the screen timeout to an amount, which is as minimum as possible, say 15 or 30 seconds if available. Both these options, especially the former one, will have very good effects in prolonging battery life of Android.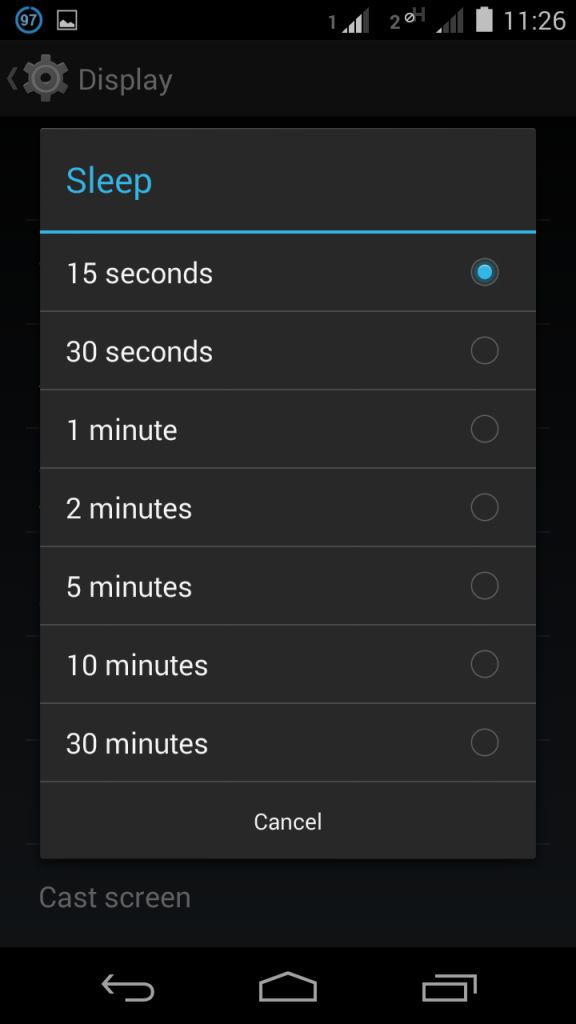 Likewise, it is preferably good to avoid heavy animations, widgets, interactive wallpapers, etc. from the home screen of device. These kinds of elements, actually, consume notable amount of battery life, which further causes draining of battery.
Connectivity Features – Silent Parasite
Unlike you think, connectivity features in your Smartphone, including Wi-Fi, Bluetooth, Location Service and NFC etc, are silent consumers of battery life even when they are not active. So, as soon as you finish using these services, you should turn them off! Similarly, as you know, 3G connectivity options require more battery charge. Thus, unless you 'really' need 3G connectivity, you should shift to 2G.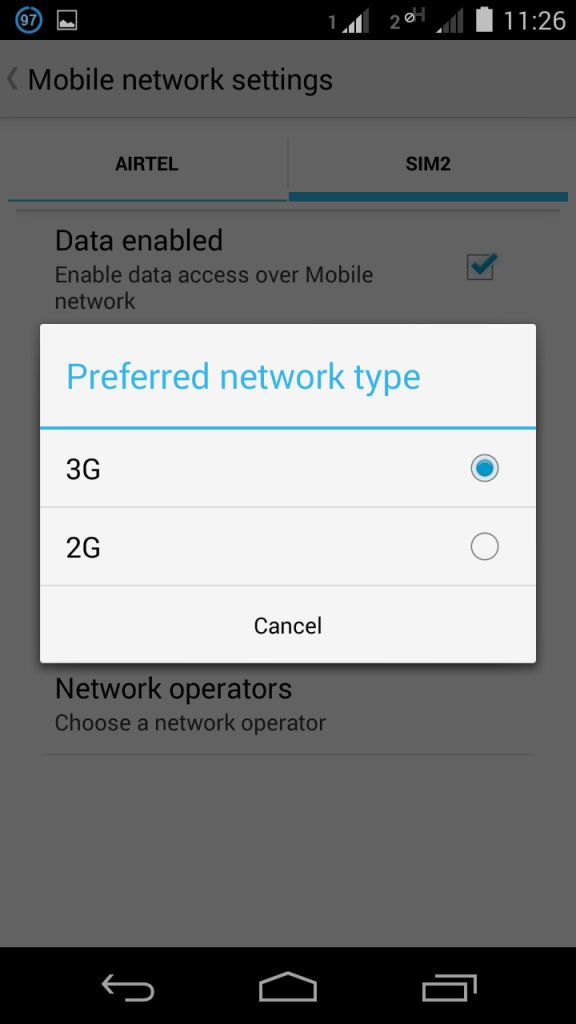 For all these options, you can find appropriate applications from Play Store. Also, while talking about mobile connectivity, you should try to notice that consumption would be high if signal strength is low. So, you should choose the provider, which has good coverage in your region. Similarly, unless you need it, you should chuck vibrate option from the device.
Apps & Background Synchronization
Just as we have mentioned earlier, applications, which are the sole reasons for productivity of Android, is the reason for shortening of Android battery life. So, as the major effort to prolong battery life, you have to find Apps, which use more resources in the background form and then restrain them from doing so, especially if the application is not an essential one.
Also, you can control the background actions of the applications, which will also help you reduce data charges. At the same time, you should set the update Apps option to the manual one, lest you should suffer from the quick draining of battery. However, it is advised to be up-to-date in terms of Applications, because developers try to reduce battery consumption in their apps in each update.
Similarly, if you do not need that, you can turn off automatic synchronization with Google Accounts! Synchronization of such information will cause the draining of battery, as it needs the device to be connected with Google servers as well as transfer of heavy data.
Miscellaneous
In addition to the major tips, we have mentioned, you can follow some other tips to prolong battery. For instance, it will be great if you can install an effective battery & power management option in your Smartphone, as it will help in not only saving battery but also in controlling connectivity options of the device in a few tips. For instance, I am using Du Battery in my Smartphone, and the effect is something marvelous.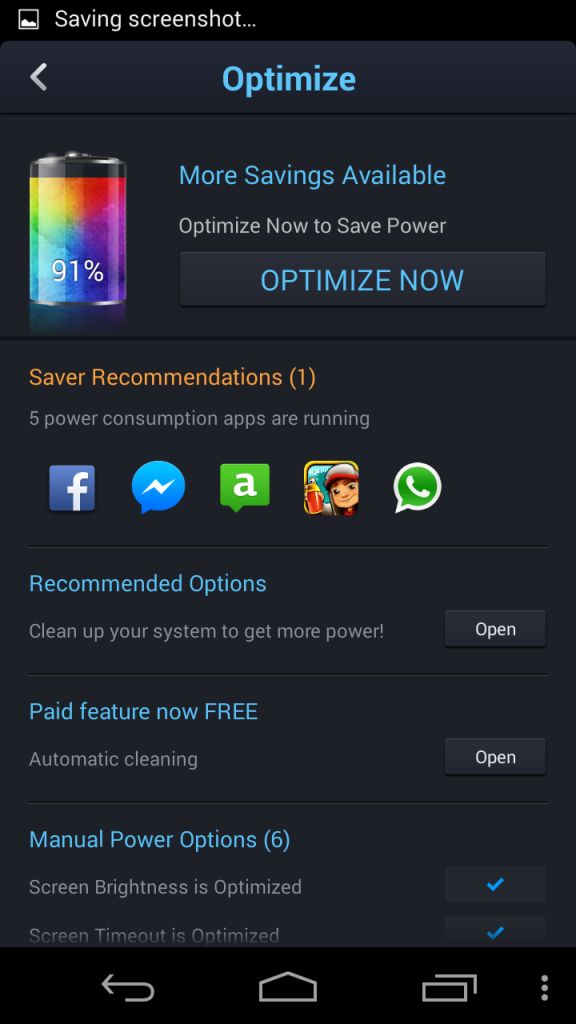 Also, it is good to enable the battery save mode of your device, if such a mode is available. In that mode, the device itself will adjust setting in such a way that you will get maximum level of battery life. If there is no such mode, you will have to depend upon third-party applications!
Useful article about Android battery improvement:
So, that is it, folks! By the way, do you follow any other tips in order to prolong battery life of your Smartphone? If so, we would be glad to know those tips through your comments.