It doesn't matter how big your company is; there should be no compromise when it comes to importance and accuracy of internal communication within a team when working towards a common goal. If you are looking to implement an effective communication platform and want a web-based solution, we do have an awesome solution to recommend — Wrike. Wrike, simply put, is a complete package of excellent project management tools to help you work more efficiently.. In this article, we will do our best to share with you the benefits of using Wrike.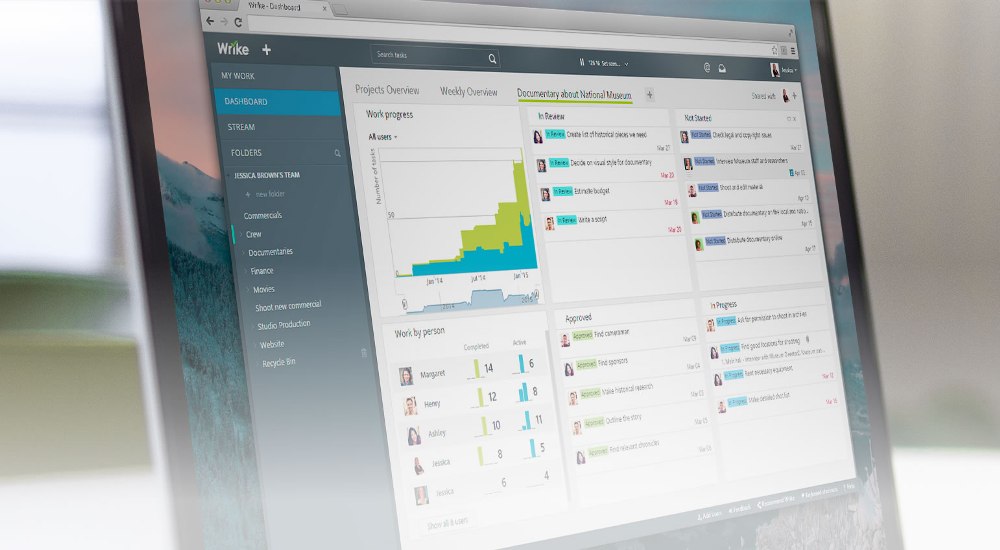 Wrike — "Outcollaborate" as they say
'Outcollaborate' is the word Wrike likes to use to describe what it's like to use the tool. . Transcending boundaries of normal project management software Wrike has successfully  combined different functions like collaboration — using a truly impressive workspace, which is adequate enough for a full-swing team —, discussion that drives your team's growth, and document sharing that is quite important in this techy world.Now, lets have a look at the  various sections of Wrike.
Used by a number of popular firms such PayPal, Adobe and HTC, Wrike has an excellent set of features when it comes to the case of project management. With the user-friendly interface, you can create tasks and subtasks in a few seconds and assign them to various colleagues of yours, in an  easy manner. If you need to, you can have an entire list of tasks, including assignees, current status, review status etc. Along with basic information, you can attach a lot of other assets such as files, documents, links etc. Employees have the option to organize tasks in different folders as they please.
Collaboration & Discussion
Elements of collaboration have been added to almost every section of Wrike. You'll be able to connect with your colleagues when you create a task or engage in other tasks. For instance, when you want to let a colleague know that he or she is supposed to finish a task urgently, you can mention their name and they will be notified immediately. Other features include activity stream, customizable dashboard view and document editor.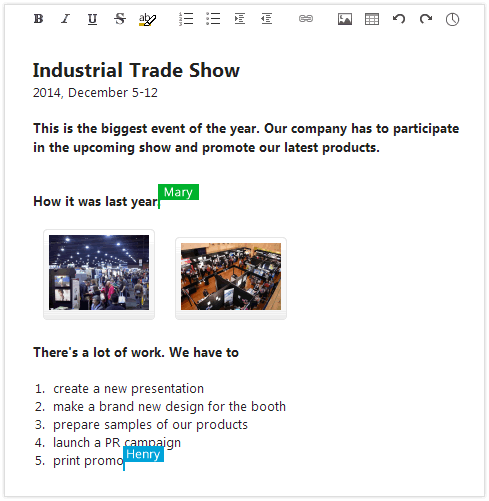 Similarly,  there are great discussion features to help you interact with your colleagues.
Wrike — with Integrations that Make Sense
Along with official Smartphone applications for both Android and iOS,, Wrike has integration options to help optimize your team communication. For instance, by connecting your email account with Wrike, you can receive notifications and assign tasks directly through email. . Similarly, integrations are available for popular services such as Google Drive, Zendesk, WordPress, etc. We've heard from customers that these integrations come in handy for a typical tech-based employee.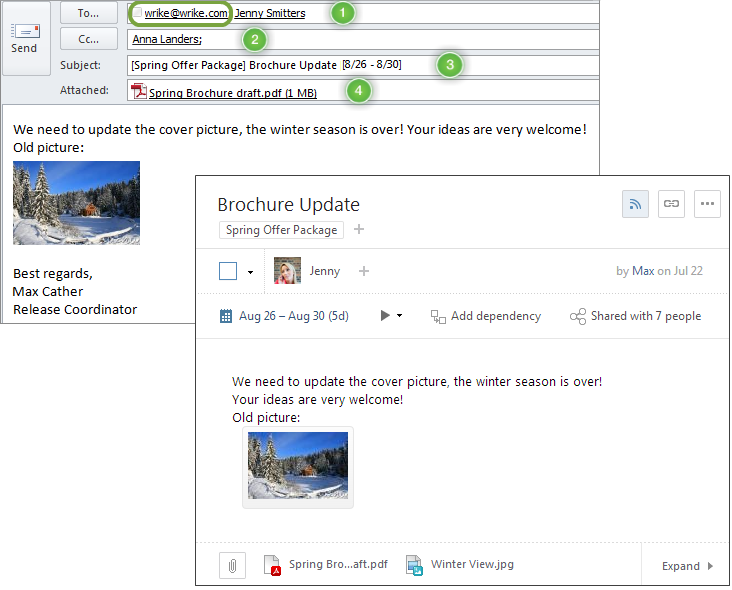 Making things even simpler, Wrike offers a Google Chrome extension that lets you convert web pages into tasks or information related to tasks. For instance, if you click on the extension after loading a LinkedIn profile, you can easily send an email with the LinkedIn profile as an attachment. Similarly, you will be able to create Wrike tasks by clicking the extension — which is useful when you're in a hurry.
A User-Friendly Interface
You might be an expert or brand new to project management, but Wrike's user interface makes it easily adaptable for users at every level.. Wrike also includes some customizable views, such as Gantt charts, which helps when you need to view multiple project all in one project management software.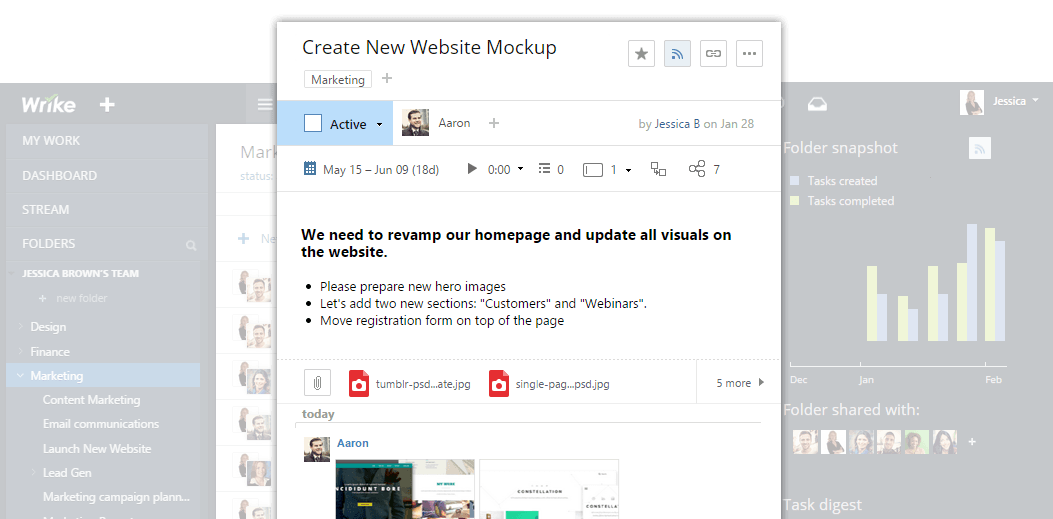 Altogether, we find it that Wrike is an excellent project management tool and will help teams of all sizes get work done, faster.