With Internet usage continuing to surge, the concept of online security is incredibly important, from both the viewpoint of the business and also the customer. If you're familiar with website use, you will recognise the presence of the "https://" in the address bar, when it comes to making secure transactions, or entering logins and passwords. You can see it on the websites of banks, other login pages of Facebook, Gmail and many other places.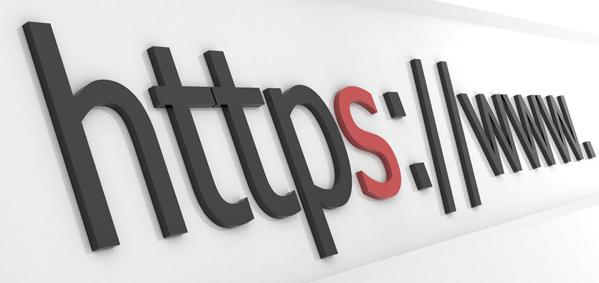 Historically, HTTPS connections would mainly be used for online payments. Nowadays, it is also a sign of website authenticity, securing accounts and withholding the privacy of users.
Where to get it?
The "https://" tag is generated because of the use of premium SSL protocol, which adds the security capabilities of these digital certificates, to the existing HTTP communications. Depending on what you are willing to invest in, there are varying SSL certificate options on the market, to suit all budgets and requirements, including Wildcard, standard and EV SSL packages.
Extended Validation (EV) SSL certificates are much the same as the standard public key packages, except the applicant is expected to adhere to certain identification criteria before the certificate is approved. In this sense, an EV SSL is a little more in-depth than the standard alternative, which could generate further customer confidence and an increased level of trust.
Only Certificate Authorities that successfully pass audit reviews are permitted to offer Extended Validation to businesses, and have to follow certain guidelines including:
Verifying the legal identity and physical presence of the website owner
Verifying through WHOIS that the applicant is the domain name owner (or at least has exclusive control over it)
Confirming the identities of anyone acting on behalf of the owner.
Once approved, the business will benefit from an enhanced EV display in the browser's interface, so that when potential customers enter your site, they will see details of the security as well as a distinctive green address bar to highlight this added protection. As premium SSL protocol, EV SSL certificates are more expensive, but could be worth the extra investment to gain the ultimate customer confidence.