In a world where anything and almost everything is about internet, an internet connection has become somewhat an essential thing for life! There are different kinds of internet connections available in industry and the best one in that list broadband, due to a number of reasons. Nevertheless, since there are a number of broadband internet providers in industry, choosing the best one might be a tough task, unless you have an authentic review to depend upon. Here, in this article, however, we have come up with such a review of Virgin Media Broadband — one of the widely used & immensely popular broadband providers in United Kingdom. Virgin Broadband, which has grabbed a huge number of awards including uswitch.com's Best Broadband Provider and Fastest Broadband awards, has been providing superb internet connection services for a long while. Now, we will explore different aspects of Virgin Broadband.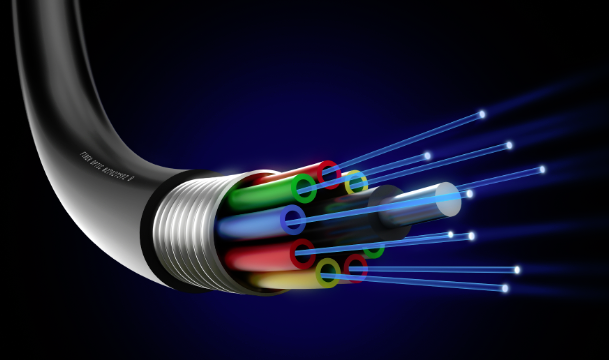 Plans and Pricing
Convenient plans that meet different budgets of yours are a notable feature of Virgin Broadband, especially when its plans are compared with those of other internet providers. For instance, you may be looking for bundled broadband plans that include internet connection and telephone connection while your friend needs just a broadband plan that can be used to browse web and download. Plus, you can select the best plan according to your requirement of speed and other features. For instance, the basic broadband plan from Virgin Media, which offers internet speed up to fifty Mbps, is available at a monthly rate of 26.50 Euros whereas the bundled plan with an additional phone connection is worth 10 Euros per month. Thus, once you have confirmed your requirement, finding one suitable plan from Virgin Media is simple, indeed.
Security
While purchasing an internet connection, you should be really afraid about harmful websites because some of those sites can even crash your computer. However, Virgin Media's fibre broadband connection has packed variety of web-security features. Apart from their stronger networks, Web Safe feature of Virgin Broadband helps in many instances such as when you want to restrain your children from accessing 'inappropriate' websites and services. Thus, you can assure that your children get only the best of internet. In addition to this, Virgin Media offers free internet security, which also offers parental controls, for one year. And, this internet security from F-Secure can be used to protect a variety of devices, despite the fact that maximum number of devices is five.
Care & Support
When compared to that of other broadband providers, support section of Virgin Media is something great, indeed. It should be noted that, apart from technical support, you can clear your doubts all the time. So, you can be quite sure that all your doubts will be cleared when you are using Virgin Media Broadband at your home or office.
Additional Features
Apart from above mentioned aspects, Virgin Media Broadband has a number of additional features for users. Some of those features are:
Virgin Media Broadband offers unlimited download and there are no charges that are hidden. Since Virgin Media is using powerful fibre optic cables to connect you to web, you can be sure of a speedy internet life. If you are using the plan of 152Mbps speed, you will be able to download an HD movie in less than 5 minutes.
Once you have purchased Virgin Media Broadband, you have access to Virgin Media Wi-Fi on underground of London as well. There are currently 138 Wi-Fi stations in the list and it will go higher.
Free storage space of five gigabytes in Virgin Media Cloud will be spacious enough to keep important files of yours.
Our Verdict
While recalling what has been mentioned earlier, Virgin Media Broadband is something great for different users out there who need an effective internet connection. Particularly, we loved its convenient plans and additional features. However, we will love to know your opinion about Virgin Media Broadband.