Video games are the perfect sources for adaptation into visual media forms. Though most famous titles end up receiving a stand-alone live action movie, they have generally been disappointing adaptations. A successful rendition requires multiple hours to the story – a constraint that doesn't plague the TV platform. In this article, we take a look at eight games that would be ideal for a TV show adaptation.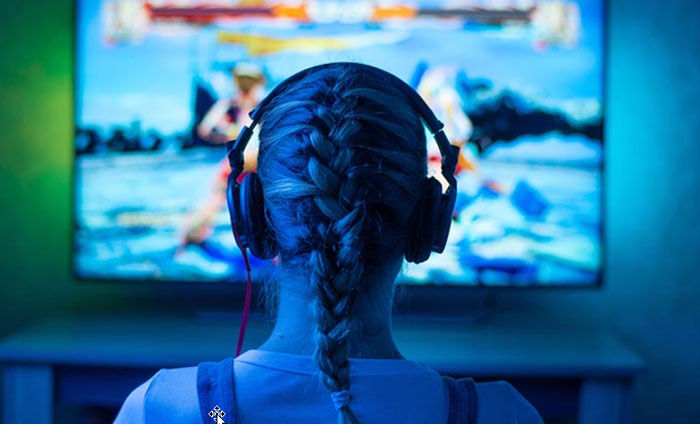 Cuberpunk 2077
Though it hasn't released yet, the bits of its story and plot that have been revealed provide enough material for a TV adaptation. The cyberpunk element of sci-fi shows have proven to be a lucrative commodity and have led to many critically acclaimed movies and TV shows.
Cyberpunk 2077 provides a highly imaginative setting of the Night City with its soaring skyscrapers. The narrative follows the character V who's in search of a valuable immortality implant. Other elements such as the ruffians of the city's underbelly provide another element to the story which could be explored in the series.
Assassin's Creed
Though the game has already received a movie, it failed to deliver and received mixed reviews. The criticism chiefly surrounded plot execution and understandably so given the restrictions on runtime. A TV series would make much more sense.
There can be varied plot points following the Templars and the Assassin which would make for endless scenarios and fights. The characters established in the game could blend with any new characters created for the adaptation. There are already talks of an anime in development. However, a TV adaptation would still be a good prospect given the high possibilities that are now available with the media form.
Watch Dogs
The use of hackneyed tropes and clichés and the general misrepresentation of the hacking community have often led to a stock viewing experience devoid of any real qualities. The only series that comes close to a real adaptation is Mr. Robot.
Watch Dogs also provides for a believable cyber world that players interact with and is quite accurate in its core ideals. A series adaptation would work wonders for the title if it can employ some of the elements that made Mr. Robot so popular and mix it with the game environment.
God of War
It's been so long since the first God of War title came out that it boggles the mind that a TV series adaptation hasn't taken place yet. It is the perfect medium to showcase Krato's story and explore a new side of the Greek God.
A similar approach was taken by the latest edition of the game and a TV rendition could very well capitalize on that. It would be interesting to see a departure from what the games focus on while staying true to their essence.
Hitman
Twice Hitman has received a movie adaptation and both the times it failed to deliver. But they shouldn't be seen as cautionary tales of the seemingly impossible task of translating games to TV shows. A TV adaptation would be ideal for the franchise.
The various missions could transfer easily into a non-linear narrative wherein every target connects to an overarching story line, ideally something different from what's already explored in the games. Reports suggest that there already is a script in the making but whether or not our favorite assassin sees the light of TV remains to be seen. Until then, one can benefit from casinos slots based after Hitman that can be found on casinos sites such as Online slots UK.
The Last of Us
One of the greatest stories ever told in a video game can be found in The Last of Us. Every single aspect of the story is uniquely memorable and features 12 to 16 hours of runtime. The story-line is ideal for a TV adaptation since it features fleshed-out characters and their relationships. A movie would never be able to capture all the angles that make the original story so deeply profound.
Red Dead Redemption
One may as well just give up on a TV adaptation of this highly popular game but it doesn't take away the fact that it is still one of the most lucrative prospects for it. A faithful TV series could follow Arthur and John or some other hero looking for salvation. Even if the latter happens, the existing environment and references to Dutch's gangs would keep fans invested for long.
Horizon Zero Dawn
This game exploded in the gaming community seemingly out of nowhere. The game is an ambitious attempt at an action-based game and would transfer perfectly to TV. From deep lore, to world construction, to lifelike characters – the game has every element that a successful TV series could ask for. As more and more DLC content is added, the story could become that much more intricate and make for a lucrative TV adaptation.