PayPal is one of the most loving way to pay and get paid in the entire world. PayPal uses your credit card as a funding source. The primarily reason that people uses the PayPal is that we can pay anyone and get paid from anyone without giving your creditential details. But some services make a auto approve billing cycle with your PayPal account (Off course with your permission). Such auto approves invoice may change your credit card on behalf of you. To avoid it we should remove all unnecessary auto approves payments from you PayPal account. This article will briefly describe the procedure of removing such auto payments and pre approves invoices with a click to click video tutorial.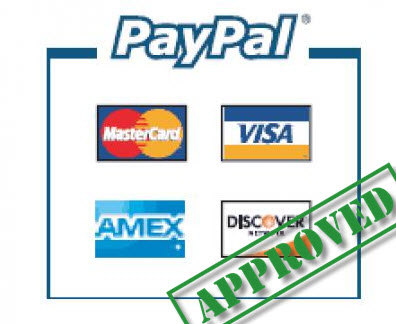 We always discuss the necessity of all the tutorials shared here to manage the quality of all the posts. Likewise we fist discuss what is auto approves payments and their necessity.
What are the auto/Pre approved invoices?
The usual way of any PayPal personal payment is very simple. You have to click on the send payment tab. You can send the desired amount by entering the destination email address, amount and the purpose of payment, that's it. Once you click on send the payment will send. But this is not with the merchant payments. In this case you have to enter you PayPal email and password on the merchant page then click on review and pay. Some merchants especially like domain and hosting providers , Facebook ads network etc, do not have any fixed amount to pay initially rather it is to be paid after usage of the service. So in this case the merchant set a option in PayPal and you have to approve the invoice previously. Such payments are called as auto payments and invoices are known as pre approved invoices.
Why to remove pre approved merchant invoices from your PayPal account?
PayPal uses you credit card as funding source. In auto payments or preapproved invoices the merchant can charge your credit card for any amount without asking you. Suppose you brought a webhosting service from Xyz Company and approved the auto payment with them. Then they will charge you automatically monthly or yearly basis on behalf of you. And if you want to cancel the hosting and just forgot to do so they will keep charging your credit card. If the billing cycle is monthly then there is no problem. But it will be your loss if there was yearly payment cycle. Hence I recommended you to remove all unwanted auto approves payments. 
Note: Some services may stop your account if you remove their PayPal auto billing cycle. So please read the FAQ on respective services before doing it.
How to remove it?
(Video Included)
·         Just go to your PayPal account and click on the "profile" link
·         In that select "My selling preferences"
See the video tutorial:
 [youtube]http://www.youtube.com/watch?v=eYqwxLecRu0[/youtube]
·         In that see the tab "My automatic payments"
·         Click on "update" link just next to that tab.
·         You will be redirected to another page. On that page click on my Pre approved payments.
·         Now you can see the list of pre approved merchants.
·         In list find the unwanted, active merchants and click on it.
·         Click cancel to disable it.
Done. J