Online gaming has become a popular pastime for many people around the world. Various types of games are available for players to enjoy, each with unique features and gameplay styles. Some of the most popular online game genres include MOBA (Multiplayer Online Battle Arena) games, RPG (Role-Playing Games), and more.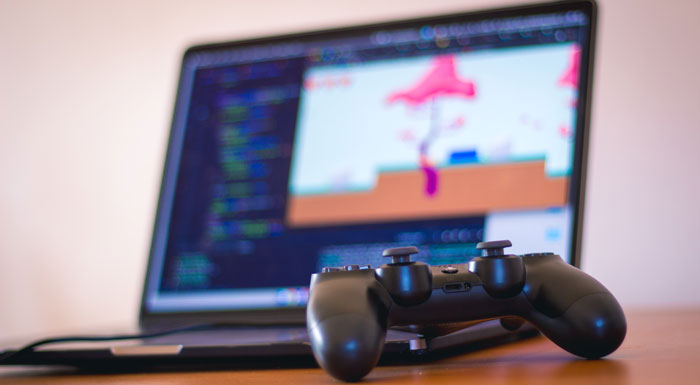 Types of online games for players
There are many different types of online games available for players, including:
MOBA (Multiplayer Online Battle Arena)
MOBA is a popular genre of video games that features intense, strategic gameplay and a large player base. Players are typically divided into two teams, each trying to destroy the opposing team's base while defending their own. 
Players control individual characters with unique abilities and work together to defeat the enemy. MOBA games are known for their complex mechanics, deep metagames, and high skill ceiling. Popular examples of MOBA games include League of Legends, Dota 2, and Heroes of the Storm.
RPG (Role-Playing Game)
RPG, or Role-Playing Game, is a type of game where players assume the roles of characters in a fictional setting. These games often involve a game master, who acts as the narrator and controls the non-player
characters and the overall story. 
Players use their characters to interact with the game world, solve puzzles, and engage in battles. RPGs often require players to make decisions and role-play their characters, creating a highly immersive and interactive experience. Popular RPGs include Dungeons and Dragons, World of Darkness, and Final Fantasy.
FPS (First-Person Shooter)
A First-Person Shooter (FPS) is a type of video game played from the perspective of the player, who is typically in control of a character that wields weapons to fight enemies. These games often feature fast-paced action and require quick reflexes and precise aim. 
Some popular examples of FPS games include the Call of Duty and Battlefield series and the Halo and DOOM franchises. FPS games can be played on various platforms, including consoles, PCs, and mobile devices. They can be single-player or multiplayer and often focus strongly on online multiplayer gameplay.
MMO (Massively Multiplayer Online)
MMO is an online gaming experience where players interact and play together in a shared virtual world. These games typically feature a large player base, and players can interact with each other in real time, forming communities and participating in various activities such as quests, combat, and trading. 
MMOs often have a persistent world, meaning that the game world continues to exist and evolve even when players are not logged in. Examples of popular MMOs include World of Warcraft, Final Fantasy XIV, and Guild Wars 2.
Online slots 
Online slots are a popular form of online gambling played on a virtual slot machine. They are often themed, with different symbols and bonus rounds, and can offer large payouts. Players can choose from various games, including classic fruit machines, video slots, and progressive jackpot slots. 
The online real slots gameplay is simple, with players typically spinning the reels and matching symbols to win prizes. Online slots are easy to access, with many online casinos offering a wide range of games to choose from. They can also be played on mobile devices, making them accessible to players on the go.
The benefits of playing online games
Here are the benefits of playing online games:
Online games can improve problem-solving and strategic thinking skills.
They can also improve hand-eye coordination and fine motor skills.
Online games can also be a source of stress relief and relaxation.
They can be a social activity, allowing players to connect and interact with others worldwide.
Online games can also be educational, teaching players valuable skills such as math, history, and logic.
In a nutshell, many types of online games are exciting to play. Everyone has their own ideas when choosing the best game for them. Players should explore and try all the games to know which genre they want to play for the rest of their life.