There are times when you want a "private" phone number, or a 2nd phone number for just interment use (aka, WhatsApp).  You want to play casino games on Vegas Casino online real money (you stay within your budget and you are responsible), but you just don't want to get into an argument with your spouse or your parents.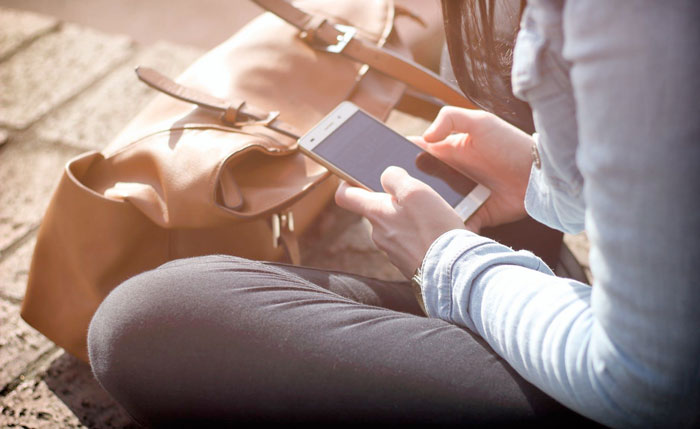 So you think that if you buy a Hushed 2nd phone line, that it is the solution. Maybe it is or maybe you are just trading one set of problems for a different set of problems.
My experience with Hushed began a year ago …
A year ago, in September 2021, my son was 9 years old, and he wanted to join our family WhatsApp Group.  It was a private group of just our immediate family members.  He knew that his older brothers were sharing images and jokes with each other in the group, along with Mom and Dad.  Now that he could read and write, he wanted to join in the fun.  Understandable.
But he only owned a tablet that had WiFi and no cellular data port (place to put a cellular data sim card).  And no, I was not going to buy a 9 year old a cell phone when he was always with either mom, dad, or one of his brothers.  Not to mention that he cannot even keep his inexpensive headphones from breaking, so there was no way I was going to buy an expensive mobile phone for a 9-year-old.
So I did some research and I decided to buy a Hushed 2nd line online phone number.  I heard some bad reviews about "free" online phone numbers, so I figured that if I was paying for the phone number for a year subscription that there would be safety with it.
First, it was great.  I used the phone number to set up my WhatsApp account for my son, added him to our family group, and started conversations with all of his siblings.  He loved it.  He loved hearing the jokes from his siblings, and he loved sharing his own jokes and images.  From that perspective, it worked exactly how we expected and wanted it to work.
6 months into our year-long contract and the troubles began
About 6 months into our year-long contract, through the Hushed Android application my son started to receive messages from strangers — people who nobody in the family knew.
At first, I started to think that I forgot to set up the profile to be private.  Hushed's most brominate selling point was that your phone number should be "private" (nobody knows who you are).  So why was my son receiving messages from strangers?
Double checked the settings.  I made they were private, blocked the phone numbers,  and went about my day.
A week later, again, my son started to receive messages from strangers.  I canceled the recurring payment of my subscription (per Hushed's website instructions), and uninstalled the Hushed application, but I left WhatsApp alone.  No more messages to my 9-year-old son from strangers.
1 year mark, the Hushed contract expired, and all hell broke loose
Although we did see that WhatsApp was logged out from my son's tablet, we did not do anything to "cleanup" the Hushed phone number on our end.  We did not delete everybody's contact info associated with this phone number.
My 9-year-old son's identity is stolen, a stranger is impersonating my 9-year-old son.
Stranger contacts my oldest son pretending to be my 9 year old son
About a week later, my oldest son receives a message from my 9-year-old.
"Hi".
Since we did not clear out the contracts on everybody's phone, the message came up as coming from the 9-year-old.  So my oldest walks into the other room, and says, "Hi" to his brother.  His brother replies "hi" back, and the incident is forgotten.
Stranger contacts me and pretends to be my 9 year old son
Stranger: Hi
Me: Hello
Stranger:  How are you?
Me: At the hardware store.  (aka, I am at the store.  Be back in 15 minutes.  Let me finish, so I can get home.)
Stranger: Can I have a picture of you?  (I do not put my own image as my WhatsApp profile picture)
Me: "S., You are getting a new phone number tonight.  I will help you set up all of your contacts with pictures."  (We had gotten my son his new phone, but he did not yet have a SIM card.  So my first thought was that he was playing with his phone or tablet.)
Stranger: "I … no …"
Stranger: "I really want a picture of you."  (My son had been sick for 2 weeks, so maybe he is in a clingy mode.  I give him the benefit of the doubt.  He is 9, almost 10 after all.)
Me: (Sent him a picture.  I was still thinking it was my 9-year-old, even if he was acting strangely).
Stranger:  You look good.  (I ignore the message and don't process it.)
Stranger:  Where are you?
Me: Reply using the message I typed earlier "I am at the hardware store."  (Thinking: What is going on with my kid?  He is at home with his older brother.  He should not be getting this scared.)
Stranger: I am having a problem with a friend. (My son changed schools this year, and he has been home sick for the last 2 weeks.  There is no friend that he could be having a problem with.)
Me: Who is this?
Stranger: "S" (I forgot I had said my son's name in my first reply.)
Me: How old are you and what is your favorite color?
Stranger: 48 and blue (neither was the correct answer).
Me: I am calling the police.
Stranger: Go ahead.  Call the police. (Gee, this guy seems a bit cocky, and sure he will never get in trouble.)
The stranger moves to his next target, my husband
At this point, the stranger continues to try to message me, and I ignore him, and I am talking to my husband, who is an expert in this kind of stuff.
The stranger then tries to contact my husband, "I have a great investment opportunity."  If this was actually our son, the "great investment opportunity" would have been a Lego set.
My husband replies to the stranger with this image:
Cleanup
We immediately go through everybody that we could remember who would have had this phone number and told them to delete our son's contact info.  We also deleted the number from our personal family WhatsApp group.  And everybody blocked this number.
Destroy the phone number, so it is unusable, reported to WhatsApp
My husband reports the phone number to WhatsApp through the WhatApp application, but the problem with that is that only the last 5 messages are sent to WhatsApp through the app reporting application.
I report the incident through the WhatsApp website.  When you report an incident through the WhatsApp website, you can send files.  So I take a screenshot of the whole conversation and sent it to WhatsApp.
I figure at this point, in terms of WhatsApp, the phone number is now useless (and the phone number is recorded as an official fraud number).
Unless you report the incident within 2 weeks (or take screenshots), the conversation is lost on WhatsApp's server side.
Reported to the FBI
I never did call the police, but I did report the incident to the FBI on their identity theft website.  I did not have much confidence.  I was just freaked out because my son was a minor and his contacts are also minor and the stranger was asking for photos.
A week later I read in the newspaper that a group from Nigeria, who had been stealing huge amounts of money from seniors for a long time, was arrested.  9 out of 10 of the people in the group were arrested and pleaded guilty.  The last person they were not able to catch (most likely the head person who started the scam).
Was one of the people in the group the stranger that took my son's identity?  I do not know, but I hope that it was.
Opinion / Review of Hushed phone number after this incident
I would never recommend a Hushed phone number for anybody for any reason.  Most of the people who are buying phone numbers from Hushed are trying to hide things, so criminals prey on them thinking that they are easy targets, and even if their prey figures out what is going on, they would be too scared that somebody would find out about their "sins" to ever report them.  Hence, the guy's taunt "Did you call the police?".
Little did this guy know that he was trying to take advantage of somebody who was a security expert while trying to impersonate his 9 year old son.
Payback's a bitch …