Gambling has been around, in one form or another, since time immemorial. It's been a staple of human entertainment since the dawn of recorded history, and in this time, has undergone countless changes. There's no doubt that the industry has a long and exciting future stretching out ahead of it. But what about the here and now? What developments and trends are defining the casino industry today? We're going to take a look at the landscape and tell you everything you need to know about gaming in the 21st Century, including: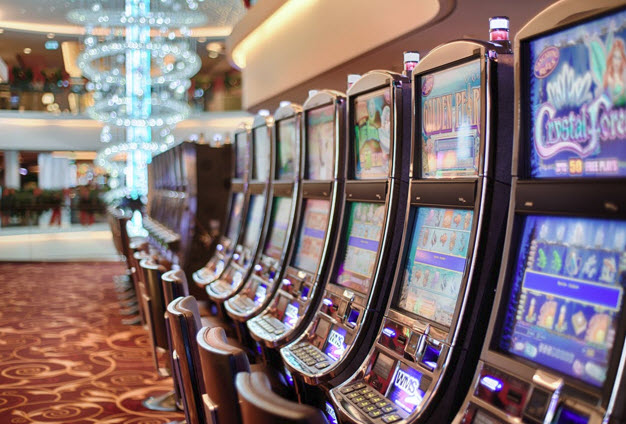 The currency bringing changes to gaming
New systems that level the wagering playing field
The dawn of a new era of restrictions
Bitcoin Is Changing the Way We Deposit
First it was conventional credit card details that we needed to deposit. Then it was the plethora of available online cash transfer companies: Paypal, Skrill and many others have done good business on the back of the online gaming boom. But Bitcoin is on the up. The online cryptocurrency is not controlled by any central bank or institution, allowing it to respond naturally to changing markets. Moreover, it promises anonymity and flexibility, both very valuable things for the online gamer. More and more sites are accepting bitcoins, and it seems set to take over the market in the next few years. Best get involved today, and you may be able to find out more by checking the Heart Bingo Casino review.
Blockchain Systems Are Rendering Bookmakers Redundant
Based around the same technology as bitcoins, Blockchain systems are decentralised networks that can respond immediately to any changes in the market. As a result, sports punters are now able to wager on a selection of dynamic markets, and access real tips from real people, without using bookmakers. No one wants to see the bookies go out of business. But recent revelations on 'Expert' tipsters pointing punters to losing bets in order to pocket losses have shaken the industry. If casinos can't exert control over unscrupulous operators, it's no surprise that people are looking for a peer to peer alternative.
The UK Gambling Commission Is Set to Tighten Up
Many still regard the Blair years as the heyday of the industry. Reckless deregulation and a belief that the good times would never end characterised the national atmosphere. Now however, many people in government are waking up to the potential dangers of gaming. The UK already has comparatively stricter laws than Europe, or many other English speaking nations. Now it seems inevitable that these rules are going to become tighter still. Government has no intention of actually cracking down on the industry, due to the huge amount they bring in on tax. As with cigarettes and alcohol, they have to dance with the devil if they want to keep the coffers full. All that remains to be seen is what these new measures will entail.
These are probably the three biggest trends to look out for in the years to come. Smart casinos will have taken note of the changing landscape, and be prepared for what the future holds. Punters likewise would do well to take a look at some of these new ways of gaming. For our money, that's where the future lies.