Just lately, there are so many individuals who are searching for the information concerning content marketing. Content marketing is just one part of blogging techniques which is aimed in providing information to its readers so that this can increase the traffic for your site.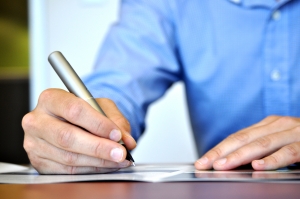 The main indication of content marketing is that this will boost the organic search rankings of one's page. In case your articles will capture the interest of its readers, other blogging enthusiasts will post the link of your blog so that other people will also be aware of the information that you have included on your article. Content marketing is a proven technique which is geared towards increasing the placement of one's blog in the search engine results.
Content Marketing Is Primarily About Marketing
Under content marketing, there is a need to post keyword-focused articles especially to your site. This is a very essential website advertising technique because there are some article syndication websites that comes with huge leadership following. The articles that you will do must properly discuss the niche that you are focusing in. Moreover, you have to distribute the articles that you have made to the content publishers so that you can reach your target market. By this way, you will also be speaking directly to people who will be the market for your business.
Publish Content on Article Directories, Blogs and Other Destinations
The site where you are posting your page is the so-called article directory. The primary reason why they are allowing you to post the articles you have made for blogging for free is that they will collect the revenue they deserve from every successful page advertising that will be facilitated. These article directory sites will then boost the popularity of your page as more articles are being posted. These both benefit the owner of the directory as well as the person who owns the articles. It is important that the article is of high quality so that these article directories will not reject the write-ups you have done.
Write Yourself, Or Outsource Your Work
To those who are in need of content marketing services, there are so many sites out there where you can turn to. These companies are offering their skills and capabilities in order to do the creation of articles for you.  Therefore, this task is no longer stressful for your part. Of course, it is important that you will look for the best provider of content marketing services in order to come up with high class write-ups which will surely increase the placement of your page in the search engine results. By doing proper survey, you can surely come up with the right service provider.
Content Marketing Should Boost Your Rank on SERPs
When you are planning to enter the field of content marketing and blogging, these are some of the things that you need to keep in mind. Content marketing is definitely a very nice way to boost the placement of your site in the search engine results. This is a proven technique which assures high site placement and increase in the views of your blog. Sooner, these views will turn to be sales and will increase your profits.