Internet marketing is one of the key tools that you can use to improve your business. We live in a digital world, and it's time to adapt and put your company on the online marketplace. It's not easy to get exposure and generate leads, but the effort is well worth the pay-off.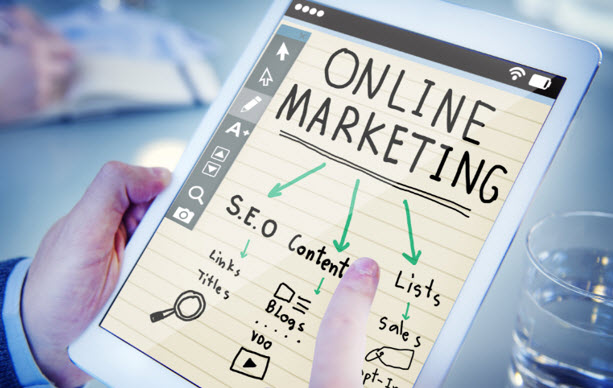 Source: Pexels
First up, I'm going to assume that you have a website. If you don't, then that's the first task. You can read more about starting and scaling your online business here. Everything else is going to run either through or alongside your main site. You can do this yourself using template builders like WordPress, or you can pay for web design and development. Either way, the end result needs to be a professional and well-branded website.
Once the website has been created, "Content is King!" Whether or not you have high-quality content is one of the main factors that search engines use to rank your website. All pages on your site, from the homepage to the tiniest little contact form, should be perfectly written and relevant to your business.
Blogging is the key to keeping your content fresh and updated, and it is an internet marketing strategy used by many businesses of all sizes. The idea is to make regular posts that are useful and enjoyable for your reader. The idea is not always to directly sell products. In fact, blogs are more effective if they are informative. They build trust and brand recognition, and they also boost SEO.
A word on SEO. When you type something into the search bar, Google tries to match websites with your search to give you results that are relevant and high quality. In simplified terms, your job is to get Google's crawler bots to take your website seriously and to rank pages highly for relevant search terms.
There are many strategies to make this happen, and SEO is somewhere between an art and a science. Google changes it's algorithms all of the time, so the overall aim is simply quality and relevance. There's only so much butt-kissing you can do. There are, however, certain techniques and approaches that can help your site gain headway.
You can use an analytic approach to research keywords and phrases that are commonly searched for in your business' industry. For example, if you sell basketball equipment, you can start by using keyword research tools to investigate the term 'basketball equipment', and you will find hundreds of phrases that people search for, along with how often they are searched for per month and the competition level for the keyword. You can then take low competition, high volume keywords and create content that targets the search.
If this all sounds a little complex, then don't worry too much. Again, you can invest in SEO gradually as your business grows and work with professionals to achieve demonstrable results. The bottom line is that SEO is important for visibility, and there are many ways to improve it.
Next up, you must utilize social media. This is the 21st century! Any small business can benefit from the free exposure, audience interaction, and instant brand recognition that social media can offer. If it all seems a bit intimidating, then start with one — like Facebook. Build an audience by making comments, opening and joining discussions, making connections, and sharing content that is relevant to your business.
Once you have one social media site going, move to others like Instagram, Twitter and YouTube. The more social media sites you have all linked together, the more you can build your audience and overall online presence.
Another little addition to your internet marketing repertoire: email marketing. This one is a nice touch. You probably have existing customers' emails in a database, with permission to send offers and relevant information. You can also create email lists that draw in new leads. Offer a free service or product in exchange for email contacts, and then occasionally send out emails to your list with exclusive content, reminders, offers and promotions.
You really need to throw everything you have at your internet marketing campaign. Try and come at it from every different angle, but always maintain high-quality content on every channel that you use to connect with your audience. You could consider holding webinars or courses, submitting your website to business directories, or making mobile apps.
With more and more people constantly plugged into their smartphones, mobile apps are one of the next big steps in internet marketing. If it's relevant to your business, consider having one made. For example, banking and transaction companies now have apps, companies such as PokerStars have just released their own casino mobile gaming app, and you can even use an app to order a cab in some countries. Apps are in!
You might be wondering what all this has to do with marketing? If you are, then I worry about your business. Websites, blogging, social media, email, SEO — all of this leads to a larger audience than you can find on the high-street, and so far, you have paid tiny amounts compared to what it would cost to advertise on the TV or radio. All of this exposure and brand trust leads directly to increases in sales. Internet marketing could be the difference between a small business failing or skyrocketing!