Gaming companies are increasingly getting involved in social responsibilities. From major brands like Riot Games to upcoming companies, casino brands like Gambla to mobile game developers, the gaming industry is proving it's not all about making profits.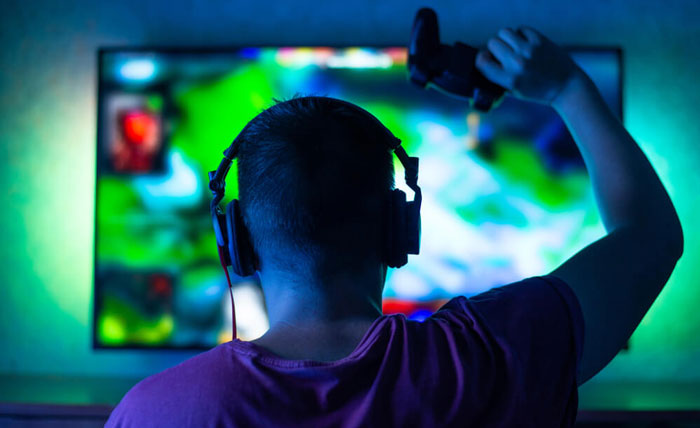 Recently, Gambla introduced an initiative to fund tree planting in the Amazon forest by funding the planting of one thousand trees. It then appealed to its well-wishers, particularly casino players, to join its program uniquely.
The online casinos' review platform will donate $1 to donate a tree for every person who joins a casino it recommends. Click here to view Gambla's casinos or to join its initiative. You can join multiple casinos. And as long as you clicked through the provided links, Gambla will donate accordingly.
Besides Gambla, some more gaming brands have joined the wave of big brands that regularly make donations to social initiatives or relief programs. Here are some of them:
The League of Legends Creator is a major player in the eSports scene, but it's proving it cares about its gamers too. As proof, Riot Games introduced a fundraising model in which it asks players to choose their favorite charity from three picks.
Riot Games then funds the winning charity 50% of its donation funds and 25% to each of the other two top-voted charities. The video game developer also promoted a second initiative run by its partner charity Global Giving which saw over $1.7 million being raised.
Entertainment Software Association (ESA)
The ESA is America's official video game trade association. Some of its most accomplished members include Microsoft, Konami, Electronic Arts, Nintendo, Sony, and Warner Bros. Unlike many gaming brands; the ESA has been involved in social programs since 2000.
Through its foundation, the ESA aims to help underprivileged students afford quality education throughout America. So far, the initiative has raised more than $20 million and funded scholarships for tons of video-game loving kids throughout the country.
Captain Charity attracted much attention from the casino world in 2017 when it launched. Everyone wanted to know what the new website was all about. Two years down the line, Captain Charity has remained focused on its mission.
The Malta-based online casino donates a portion of its net profits to charities around the world. Unfortunately, it doesn't specify what percentage it donates.
Worse, Captain Charity regularly gets poor reviews from players. Occasionally, the website attempts to redeem itself by giving out bonuses. But you are better off receiving free spins from this South African free slots guide at Zaslots.com. All their casinos operate efficiently, their bonuses are genuine, and they have better reputations than Captain Charity.
If you've played The Elder Scrolls online game, its creator has a great course you should consider supporting. ZeniMax promises to donate $1 to a pet welfare foundation for every five dragons you defeat in its RPG game.
It shares some ideas if you compare the fine print, https://gambla.com/green-gambling/.  The only difference is that Gambla donates $1 to plant a tree for every account created through its links while ZeniMax targets pet welfares.
Earlier this year, Caesars Entertainment announced its support for a cause that aims to fight against human trafficking around the world. It was the first famous Las Vegas casino to do so. Caesars won't help end human trafficking alone, however.
The casino is part of several hotels, casinos, and night clubs that will train their employees to detect victims of human trafficking. Other famous organizations in the social initiative include Uber, Delta, and the Hilton line of hotels.
The organizations won't ask donations from patrons and players to assist in their mission. Instead, they will involve their employees and stakeholders.
Humble Bundle is synonymous with good causes among people who've used its services. The company initially helped developers sell copies of video games, but it has since then become a digital storefront. It still retained one of its most significant aspects: donating some of its revenues to charities.
Humble Bundle has raised more than $154 million for charity since 2010. Most of the money goes toward disaster relief efforts around the world. Considering Humble Bundle is a place you can purchase essential items for your video game-playing friends, you should consider supporting their cause.
Big Hunt Games rose to worldwide popularity after launching "Rise of Nations" in the early 2000s. It enjoyed some notable success throughout the mid-2000s but surprisingly became defunct in 2012. In 2015, the company came back to life with a mobile game named DomiNations.
Fast forward to 2019, and Big Hunt Games is not only' thriving, but it's also involved in charitable events. The company's most notable social contribution was when it invited DomiNations' players to contribute to a relief fund in 2017.
The players responded heartily and raised donations worth nearly $17,000. The money was used to provide relief in Puerto Rico and the Caribbean after a series of devastating hurricanes.
If you play one of the Halo series of video games, you might want to support a cause supported by the game's developer: 343 Industries. Typically, you purchased a slightly overpriced in-game item, and 343 Industries donates the money to charity.
The specific item 343 Industries sells for its relief efforts is the Halo 5 Relief and Recover REQ Pack. It works with Halo 5: Guardian and earns you five permanent unlocks on popular visual customizations. You can then use the customizations on a variety of game modes in Halo 5: Guardians, including Arena and Warzone.
Sega's latest involvement with a charity event occurred as an accident. Someone created a meme to roast one of the characters in Sonic the Hedge movie. It became viral, and the meme began to trend on twitter.
But instead of criticizing the meme, Sega, through the company's twitter account, used the meme to challenge its fans to make donations. Luckily, they responded overwhelmingly with donations worth several hundred thousand dollars.
To Conclude
If you love playing online games, video, or casino games, you should consider supporting some of the programs outlined above. Some charities won't cost you a dime. But even if you spend $5 or $100 for a good cause, it will be worth it.