In 2021, the world of commerce is undergoing a dramatic shift. More companies than ever are taking their wares online, which is changing the fundamentals of business. Where once a brand's primary focus would have been on the physical 'face' it showed to the world – i.e., its stores, staff, and visual branding elements – it's now primarily defined by how it appears online.
This means the way consumers evaluate a company is now based on its online presence. Its website and social media pages define the way it's perceived by its audience, which means a business' site is essential to its success.
One of the most popular platforms for e-commerce businesses is WordPress, where more than 500 websites are built each day. An open-source content management system, WordPress powers 14.7 percent of the top 100 websites, with more than 19.5 million of these using it as the foundation upon which their online persona is built.
But it can leave new users scratching their heads. If you're among them, this guide has been created with you in mind. It will talk you through some of our top tips and tricks to help you build the ultimate WordPress website.
Take Advantage of Demo Layouts and Page Builders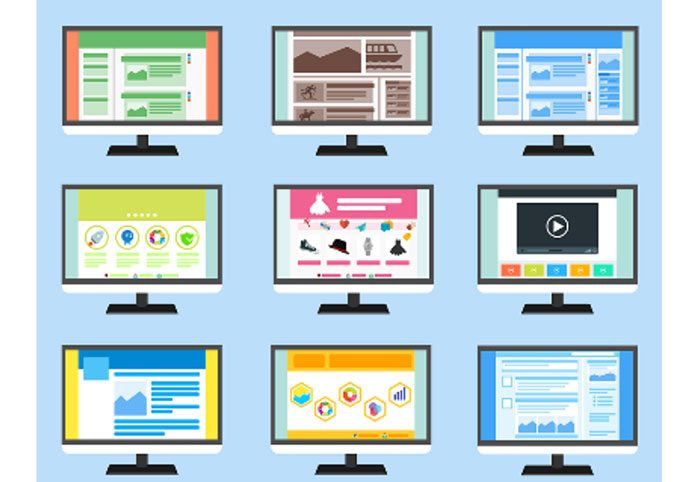 Source: Pixabay
If you're a design novice, it can be difficult to know where to start. However, you don't have to do all of the legwork by yourself – WordPress has lots of handy themes to help you. These are contained within an extensive library, meaning you have lots of options to choose between.
Not all of them are created equal, however. If you want an option that's going to make the process of creating your website as simple as possible, look into themes with page builders, such as Visual Composer. These do away with the need to manually edit pages or change code and create tables and content elements that allow you to easily input text and images instead.
The best part about a good page builder is the drag-and-drop functionality, which makes it super simple to add in everything from banners and text boxes to tables and testimonials. This means you can incorporate lots of exciting visual elements to build a website that's easy on the eye and looks professional.
One of our favourite ways to quickly create a polished and appealing website is to utilise one of the demo layouts available via our preferred page builders. These can be installed in a single click, so all you have to do is add images and text to create a website that's fully functional and projects the right kind of online persona.
Stay on Brand
Whether you use a demo layout or have a go at building something slightly more unique, there's one golden rule to bear in mind: stay on brand. We cannot stress this enough. That's because your website essentially acts as your online persona, so every aspect of it should be relevant and project the right sort of message.
Think about your colour scheme. We'll use the VegasSlotsOnline website as an example of a company that successfully conveys its online persona via its colour scheme and website. This particular site – an online casino directory – utilises two primary and two secondary colours: green, yellow, black, and white. The green speaks to the felting of card tables and dollar notes, while the yellow-gold denotes opulence and luxury. The black and white enhance and offset these shades. Each of these colour choices serves an active purpose in successfully conveying the brand's personality.
Text, imagery, and tone of voice can also contribute to the embodiment of your brand online. In this case, the site uses short, concise sentences to cover the slots, table games and casinos, this holds the customer's attention and effectively conveys information. So, regardless of the site, make sure every visual choice you make is in keeping with your message and actively supports your online persona. This rule applies no matter what platform you use when building your website.
Use Images and Videos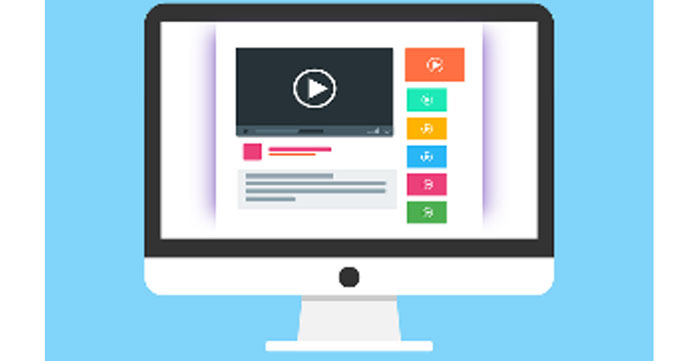 Source: Pixabay
No matter what your business is selling, it's important to include images and videos on your website. WordPress makes it possible to create an entire gallery filled with top-quality content, and we'd very much encourage you to take advantage of this feature.
That's because of the adage about how a picture is worth a thousand words. Statistics from Forbes tell us viewers retain only 10 percent of textual information; when the same message is shared via video, however, they remember 95 percent of it. This level of engagement is what you want when you're advertising goods or services online.
So, rather than making your customers read through big chunks of text to find the information they want, embed plenty of images and videos in your on-site content. You can use these for everything from advertising to answering questions and educating your audience – the more you can engage, the more you'll sell. This is also a great way to put a face and a voice to your brand. Don't be slow to take advantage, or you give your competitors the chance to gain an edge.
Follow our three top tips today to create a WordPress website that engages with your audience and strengthens your brand, reach and presence online.