5G has been in the news a lot recently! However, because this news has mainly been about the US trade War with China and it's continuing dispute with Huawei, knowledge about the possibilities of the technology remains low. So low in fact, only around 65% of people are even aware of 5G.
So what is 5G, and what does it offer us? To answer that question, and put everything into perspective, we must first learn about its predecessors.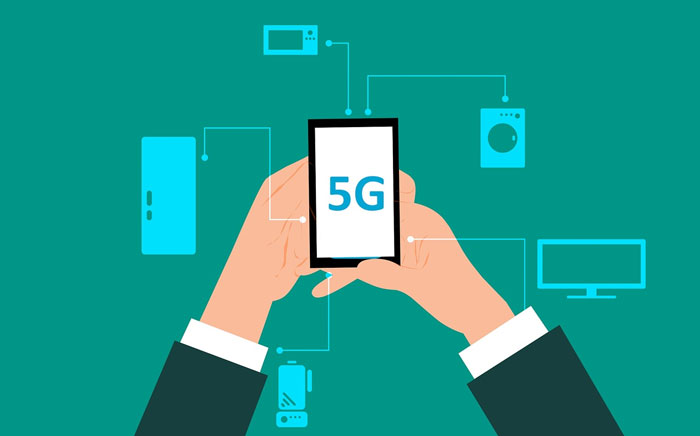 1G, 2G, 3G, 4G, A Brief History
The famous brick phones of the 1980's mark the 1st generation of mobile phones. Just like the TV's of the time, they also used an analog signal. This signal made it possible to send and receive calls, but nothing more. It wasn't until 2G's leap to a digital signal in the 90's that the possibility to send and receive sms messages and access a simplified mobile internet became possible.
However, with download speeds of around 100kB per second and an increased demand for data, its limitations were clear. In the mid 2000's 3G brought about the first true internet on the move, with many calling it "mobile broadband". 3G made it possible to make low definition video calls, watch SD video and access full websites if needed. 4G has taken this to the next level, making HD streaming and video calls possible. But, more importantly, driven the development of smartphones and tablets.
So what does 5G offer and how might it change our lives?
Incredible Speed
When 3G hit the market it increased speeds from 100kB per second to around 3MB per second, and 4G to around 5MB. But, 5G raises this to a mindboggling 25GB per second. Sure, that's a lot, but what exactly can you do with all that data?
Health Implications
Today, if you need to have an operation you must be in the same room as the surgeon conducting it. And, if this is especially complicated, this could mean travelling 100's or even 1000's of km. Not possible if someone is in a critical condition. 5G makes it possible for surgeons to do operations remotely with robots. Potentially saving countless lives!
UHD Video Streaming
With 4G, streaming 4K content is incredibly frustrating at best, and buffering of 1080p content commonplace. 5G will not just make streaming video in 1080p and 4K seamless, but 8K too. This will likely drive forward smartphone and tablet screen technology, along with recording equipment and video streaming providers.
Driverless Cars
Autonomous cars do not just need to be able to read the road in front of them, they also need to communicate with the cars around them, react to weather conditions and to road infrastructure such as traffic lights. Because of the amount of data needed to make this happen, 5G is key for driverless cars to hit the market.
VR, Gaming and eSports
5G doesn't just increase speed, it also greatly reduces latency – the delay before data is transmitted. Both of these developments are huge for the gaming industry, from VR and Augmented Reality to eSports and online casino in India and around the world. The demand for 5G from gamers is so high in fact that providers such as AT&T are considering specific 5G gaming plans.
These 5 applications of 5G technology are just the tip of the iceberg. With the huge amount of data that 5G offers, the world is set to improve in ways we cannot imagine today!