Recently there is a big boom happened in the India about a world cheapest tablet about 2500/- INR and many people pre-booked it and eagerly waiting to get it. Also the official website of Aakash Tablet already announce that all Akash tab sold out and they are developing new verion of Aakash called Aakash 2 also known as Ubislate 7.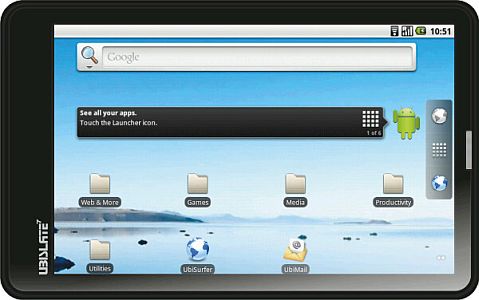 Initially 600 tablets were given to IIT students for testing purpose, Rajasthan students founds some deficiency in the old Aakash tab such that become hot after use, battery problem, speed and many other so the company decided to make another better version Ubislate 7.
Why Aakash 2 is better?
If we consider following points then we can surely say that Ubislate 7(Aakash 2) is better than Aakash
   i) Battery
The battery backup upgraded from 2100 mAh to 3200 mAh.
   ii)Processing speed:
The speed of processor is upgraded from 366 MHz to 700 MHz which is much better than previous.
   iii)Memory:
Aakash 2 has 256 Mb RAM with 2 GB storage memory.
   iv)Connectivity:
Aakash has only Wi-Fi connectivity while Aakash 2 will comes with SIM and GPRS along with Wi-Fi.
v)Operating systems:
The operating system is upgraded from Android 2.2 to Android 2.3. so the application compatibility is more in second upgraded version.
By considering all above points we can defiantly say that Aakash 2 also known as Ubislate is much better than Aakash.
Read: How to buy Aakash Tab even It is sold out.