Google's algorithms are some of the most advanced tech space today. The company uses protocols and artificial intelligence across a broad spectrum of online activities. There's Google phone and internet services, email, search engine, paid ads, business pages, document management, and online storage via clouds, and that's just the tip of the iceberg.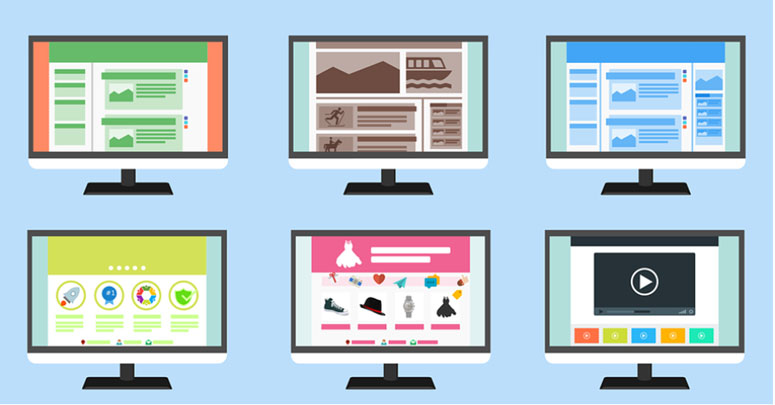 For most of us, we interact with Google on a personal note to find information. In contrast, businesses interact using Google's algorithms to bring the most accurate information to those doing personal searches. And you only need to perform a few searches on competitor search engines like Bing or Yahoo and compare the results with Google to see how much more beneficial Google results are. Google has invested billions into its search algorithms' ability to accurately pinpoint what we are looking for while excluding irrelevant results.
One particular niche we will look at in this article is the US online gambling sites. The idea is to explain how Google algorithms flag illegal gambling websites and omit them from state search results.
There are now 25+ states with online gambling websites legally operating under state governed frameworks. For the exact brand names using legal online gambling sites, read more here. These online gambling platforms result from a new wave of state-level legislation reforms. One company that helps this process is Google, which flags Illegal online gambling sites as part of its corporate social responsibility goals.
Legal Regulatory Frameworks with IT Partners in the US
To understand how Google is involved in ensuring these state gambling markets are safer, we need to understand how online gambling brands legally offer services in US states in line with framework rules that require tech partners. Successful online gambling reforms, i.e., those not rejected via the voting process used by a particular state, are making way for new gambling regulatory authorities or new online gambling departments within existing government gambling regulatory bodies. Once the leader has a framework to regulate iGaming and online sports books, operators can apply for a license. That license will allow the operating company to offer online casinos, poker, bingo, lottery, and/or sports betting only to citizens of the state via a B2B partnership with an online gambling tech partner operating under a land-based casino license.
The licensing framework regulations include ensuring that operates advertising online gambling adheres to specific rules. For example, YouTube video advertising strategies, video slot previews, or live casino table games 'How to Play' YouTube video guides must have an age restriction so underage citizens of the state cannot play the video.
Furthermore, online gambling websites should also implement technology that triggers KYC checks to ensure that underage cannot register for an account and responsible gambling tools are in place. Meanwhile, operators must make sure financial reporting for tax obligations is in line with state laws, and RNG algorithms are in place to guarantee fair and random results on all games.
How Google's Algorithms Help to Emit Illegal Gambling Sites in the USA
Now you understand how the licensing works, how does Google get involved with this process? Well, Google is making an effort to act responsibly by adding code to its search algorithms that flag illegal online gambling sites invading regulated US gambling markets in the US. Therefore, if a user from within the state makes a Google search for an online casino or sports betting site within that state, Google will only show platforms that hold the necessary license.
On top of this, Google offers internet/mobile subscriptions in the USA. Those that use Google services will not have access to most illegal websites because Google removes the DNS record, so citizens cannot use the URL to access the site. The company may also ban the IP address from preventing anyone using its internet/mobile services from accessing sites via the IP only, which is possible without typing in the URL.
Not all search engines participate in results omissions, so it doesn't prevent those specifically looking to play on an illegal gambling site from finding them. Also, Google internet/mobile subscribers can get around the DNS restriction by using the IP address of an illegal casino or still find illegal casinos that Google has not omitted from its DNS register. Meanwhile, people can also use VPN software to bypass restrictions enforced by Google. However, neither of these methods is full proof.
Rounding Up Google's Technical Participation in the US iGaming & Spots Book Market
Around half the population of the US now has access to some form of online gambling, whether it is online casinos, poker, sports betting, bingo, and/or lottery.
This is essentially thanks to state governments having the freedom to create state laws that override the Federal Wire Act preventing online gambling in the country. On the Federal level, there is no issue with states creating individual rules to regulate online gambling simply because state follows strict guidelines that ensure the American consumer is protected and companies running online gambling services are registered in the US and paying the relevant taxes, which is as opposed to an oversea operator dodging tax.
Google also lends a helping hand by flagging illegal online casino sites attempting to penetrate state online gambling markets. Most illegal gambling sites either falsely claim to have a license to operate or simply offer services with disregard for the rules. Subscribed Google internet/mobile users will not have access to these sites as Google eliminates the website from the Google Cloud DNS system. Moreover, Google's sophisticated algorithm can spot these casinos because they do not have the necessary code or license according to state law and omit them from search results.