Buying a new home is the most significant decision someone can make in their lifetime. From deciding on the price to why you should consider a real estate agent, here are some important things to know before buying a home.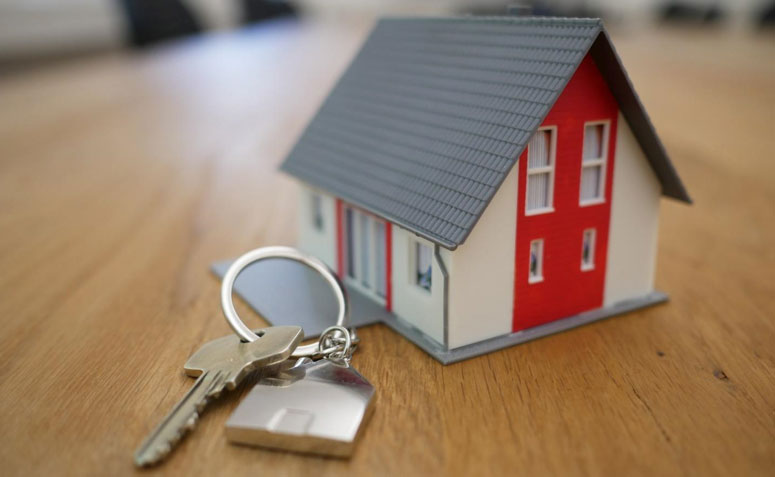 Buying a home is indeed a complex process. But if you get your head around how it works, you're likely to be surprised by your home-buying experience, which will undoubtedly be smoother.
Start Saving for a Deposit
Once you determine how much money to save, you should think about where to save the cash. You might already have opened a separate bank account for your financial goals where you could save this cash—thinking about saving for a long while? Consider how much interest you could gain on this sum. Instant access to the money might seem convenient, somehow. But the bank won't pay a lower rate of interest. If you don't need the money for the following years, don't access it. So, you may want to consider a longer-term saving account which pays more interest.
Consider a Trustworthy Realtor
A reliable buyer's agent can help you find potential homes, communicate with sellers, and represent your interests when negotiating a home buying process. They will show you properties that perfectly fit your wishes and criteria, get you a competitive offer, and negotiate on your behalf. Plus, they will provide plenty of advice and support through the home buying process. A realtor will help you understand the type of home you need and can afford in the existing market. Also, they will dig for more information regarding properties worth considering.
If you're not local, a realtor will show you the surroundings and provide insights regarding neighborhoods, schools, etc. Even if you're a local, they still provide essential information and details about taxes, zoning, and other things you may not know anything about. After finding your dream home, they will start making offers based on the property and analysis of the current market. The realtor will inform you of any response and information from the seller. Buying a new home gets pretty emotional, and a realtor will help you get over the overwhelming process. And if there are issues with the sellers' negotiations, you can rely on your realtor to ensure your peace of mind.
Saving Money for a Mortgage Deposit
The average homebuyer puts around a 20% deposit when buying their first home, which means about $24,931 or more. It's expected to struggle to raise the money, especially if you're on your own. But there are pretty good options available for you. For example, you can get home equity loans in Canada – they're quick, easy to approve, and put money in your account fast. Apply for a home equity loan and get the process started. It will help manage your mortgage deposit if you first check home prices in zones where you want to move.
Once you decide the amount of deposit you need to make, you can determine a plan to reach this goal. How long will it take? It depends on how much you can afford to save monthly. It's essential to be realistic about how much you can afford. It can help if you decide to save immediately after getting paid. If you want to buy a home in three years, and the deposit is $12,500, you need to save around $330 per month. But if you're more comfortable saving $150 per month, you will hit your savings purpose in just about five years.
You Don't Have to Buy for a Lifetime.
Of course, buying a home is one of your most significant financial commitments, but are you sure you want to buy it for a lifetime? Before agreeing to buy what, you think may be a dream home, think about your long-term plans. Are you planning to change your job, or stay at the current one? Are you going to get married, have kids, etc.? If you aren't sure that your home will be what you need in the long term, you may want to keep looking.
It's About Commitment
It's not all about a mortgage. When you get married, the laws in your state decide how your assets will be treated and distributed after a potential divorce. But the same rules don't apply if you're not getting married, which means that you need to think realistic and long-term. When buying a home and your partner is not your spouse, make sure you leave an open door if things don't go the way you hope. It's a great idea to both decide on an agreement and respect each other's titling, mortgage payments, liability, home repairs, etc. It's even greater if you consider getting it on paper. And yes, it is recommended to do so with the help of a lawyer.
Buy a House You Can Afford
How much you can afford depends on several factors, including:
A mortgage that is two times, maybe three, your monthly income.
Total regular loan payments are made up of interest, insurance, principal, and taxes.
Your front-end ratio shouldn't exceed 28% of your annual gross income.
Your back-end ratio shouldn't exceed 43%, which is your yearly gross income percentage.
Buying a home is a considerable step involving long-term financial decisions. So, think well about what you can afford. You need to consider your savings and the money coming in and out each month. Although you might reduce your purchasing options, you don't have to commit to a high mortgage to realize that you can't afford to enjoy the other nice things in life. It might sound obvious, but it's essential to take time and consider all the things you spend money on annually, even without a mortgage.
When thinking about what you can afford, consider the unexpected things in life. If something goes wrong, will you still be able to pay your monthly debt? All of us have different comfort levels in life but think beyond specific scenarios and what you're comfortable with.