Back in the day, the interest from a savings account meant you could park your money there and in a few years have a nice increase. Though some banks are raising their interest rates on savings accounts, it is still a far cry from the past.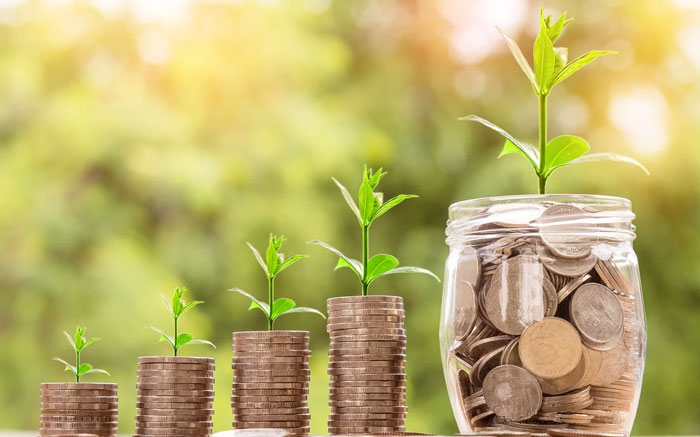 The only reason to put your money in a savings account is just to have some kind of protection.
So many people are tired of not making enough interest to cover the fees you have to pay to put money in savings accounts. Yet, they don't want to play the stock market with their savings either.
In this article, I will go over some ways you can do better than a savings account when you want to save some money. Some of these methods are not no-risk, however so you may want to have a savings account and one of these alternatives to play it safe.
1 – Bitcoin
Though Bitcoin has had its share of dips, it is still growing steadily. One Bitcoin right now is worth around $10,000. Some people would warn against using Bitcoin as a place to park your money, but it can be a very stable way of watching your savings grow.
It isn't passive, however. You will need to keep an eye on how it is doing and be ready to sell the coins or be patient enough to ride out a dip. If you can be patient then the gains can be quite high. Even after the crash in 2017 when Bitcoin went from near $20,000 down to $3500, it has almost tripled where it was at that low.
You can buy BTC with Paypal or credit card and keep it in a digital wallet.
2 – Certificate of deposit
Commonly called CDs, this is basically a sort of savings account. You will get higher interest rates than with a traditional savings account.
The way they work is that you pick a duration for the money to mature. There are 1, 2 5 or even ten year CDs. The longer you keep your money in, the better the yield as the interest rates are higher.
Once you put your money in, however, you can't take it out until it matures. Well, you can but you will have to pay a penalty for doing so. If you don't need to use the money for any emergencies then this is a good way to get some interest while keeping your money safe.
CDs are FDIC insured like a savings account up to $250,000. Though the interest rates are higher than a traditional savings account, you aren't likely to see rates over 3%.
3 – Peer to Peer lending
Many people are turning to people online via P2P lending platforms to borrow money instead of banks. And to make extra money there are plenty lining up to give them loans.
Many lenders are able to see 8% to 15% returns in a very safe way. It is possible to lose money, but you can decide to not loan to high risk accounts. Going with proven accounts may pay less, but still far more than a traditional savings account.