FeedBurner is a web base feed management service delivering the feeds for blogs since 2004. It is first used for Google BlogSpot blogs now it can be use for any website.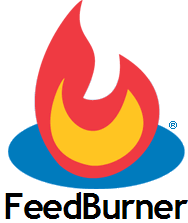 Here we are going to discuss about why and how to change the Feedburner feed delivering email address.
[stextbox id="info"]First we will see the use of FeedBurner:[/stextbox]
It does mainly following functions:
Tracking your feed subscribers.
Display you blog feed in customizable way.
Monetize your feeds by adding Google Adsense to it.
Automatically deliver the feeds to subscriber's inbox.
There are many more applications of it.
[stextbox id="warning"]Why we should change FeedBurner Feeds delivering Email Address?[/stextbox]
FeedBurner is used mainly for the main reason that automatically delivers your latest blog/site posts to the subscriber's inbox via email. There are one another advantage is that we can display Google Adsense ads in the delivered email that can earn money. So when we post any new post on the blog it gets automatically delivered to all your feed subscribers via email. By default in this case your google account email address is used for the delivery purpose. Of course it is linked with the Adsense account which is the most important account.
So in points why we use another email for delivering feed?
To protect our own email from spammers.
Avoid Adsense account hacking attempts.
Share your business email like admin@yourdomain.com with all feed readers.
[stextbox id="download"]How to change the default feed delivering email address I FeedBurner?[/stextbox]
Now we actually move towards the point. Here are the simple steps. I assume you have successfully created the FeedBurner account and linked your blog/site feed with it.
Step 001:
Go to your FeedBurner account and login there: http://feedburner.google.com/
Step 002:
Click on your feed and select Publicize under that Tab click on the Email Subscription.
See image for more details.
Click on Communication preference.  And now edit your Google account email with your own custom email.. ike abc@xyz.com
Finally hit Save button.. You can customize the email look by clicking on "Email Branding"