Every technology and gadget lover know that Google announces new Nexus 7 Tablet in the Google I/O. This tablet based on the latest version of android 4.1 jelly bean operating system. This is advance version of best OS Android 4.0 Ice cream sandwich which we have discussed earlier. We also seen the tutorial to download Ice cream sandwich theme and video streaming in the android 4.0 operating system via Dropbox cloud storage. In this article you can expect to get information about the latest Google Nexus 7 tablet, about Android 4.1 jelly bean operating system and how to order Google Nexus 7 tablet online from any country across the globe.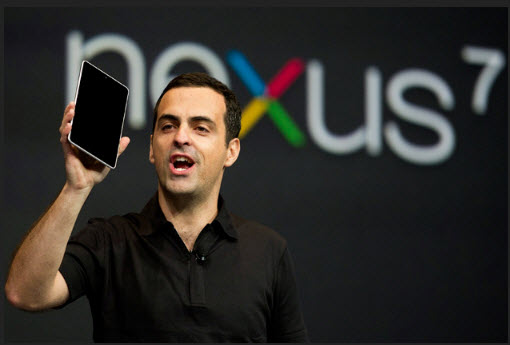 About Google Nexus 7 Tablet:
Google recently announced their latest and best operating system tablet in the I/O conference. After the market success of Apple iPad and Amazon Kindle Google is on the same path for selling excellent hardware compact in a small, sharp blade.Also Microsoft is on the same way as they already announce the Tablet PC named "Surface".
The Nexus 7 Tablet has the following specifications.
Processor: NVIDIA Tegra 3 T30L
RAM: 1 GB
ROM: 8/16 GB (No expandable storage)
Battery: 4325 mAh
Connectivity:  Bluetooth 3.0, Wi-Fi 802.11 a/b/g/n, USB 2.0
Sensors: Accelerometer, GPS, NFC (Android Beam) Magnetometer, Gyroscope
Camera:  1.2 MP
Display:  multi-touch 1280×800 pixels, 7 inches
Operating System: Android 4.1 Jelly Bean
See the unboxing video:
[youtube]http://www.youtube.com/watch?v=IQunS3UcZeA[/youtube]
Check Tablet review video: 
There are many cheap android Tablets available in the market but this time Google in on the same way to manufacture cheap Android Tablet.You can check for latest Tab on EveryOneDigital. The official Google Nexus 7 cost is $199 for 8 GB version and $249 for 16 GB version. As there is no expandable memory available and the tablet comes as 8 Gb and 16 GB version. Tablet has the scratch resistant Gorilla Corning Glass which is one of the best scratch resistant screen.
About Android 4.1 Jelly bean:
You must know few things that you should know about Android 4.1 Jelly Bean operating system. It is the latest from android development side. Build on the basis of previous but latest Android 4.0 Ice cream sandwich OS. It is the advance version of ICS no doubt. It has increase in security, performance and battery saving capacity.
Read:
·         How to change your android look with latest 4.1 Jeally Bean free theme.
Please check the Page 2 >> For the ordering procedure.