Introduction – If you enjoy playing table games in a physical casino, you may have observed that the dealers usually tend to one table for a period of 20 to 30 minutes. The dealer can either take a break or switch tables after the initial 20 minutes. No dealers were present at any casino for a continuous hour. There is a sensible reason why this occurs in all significant casinos. To begin with, the casino management is wary of the dealers getting to know the customers too well. It might be simple for players and dealers to collaborate to defraud the casino if they are overly familiar with one another. Therefore, periodically switching them will make it harder for any illicit behavior to occur at the table. Casinos alternate their dealers for the reasons listed below.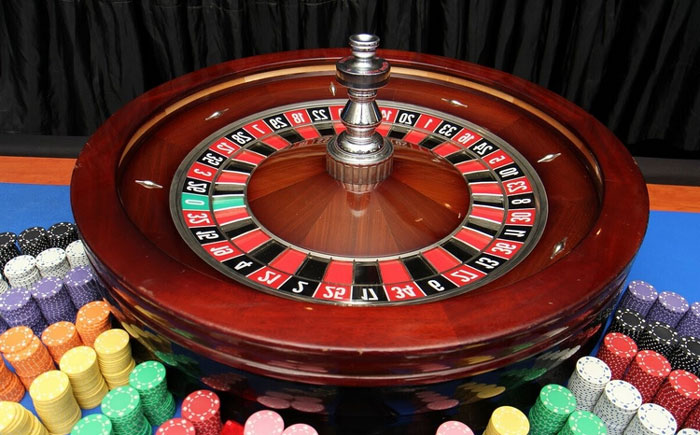 1) Provide a Break to Dealers
The rotations are largely done so that the dealers can get some fresh ideas. A refreshed mind is able to more precisely assess the odds. Similar to how casinos prepare their dealers, players should be mentally prepared for a successful outcome. It's not a good idea to play if you're too tired or distracted. Further, it's not a good idea to overindulge while participating in a game. You'll be doomed if you try to make decisions under these conditions. Find the right time and place before heading to the casino to maximize your chances of winning. Make sure you're fully alert and sober before putting any money on the table.
2) Avoid Player Coordination
Blackjack players and dealers should not get too comfortable with one another, therefore dealer rotation is a smart strategy to avoid that. Any mobile casino would do well to avoid the temptation to profit dishonestly..
3) Break a Winning Run
Rotating dealers can discourage weary dealers from wrecking their banks using a similar method to prevent player-dealer collusion. Ultimately, if gamblers are making money, the casino is losing money. Given the critical role they play in maintaining the casino's bottom line, blackjack dealers are rotated between shifts with extreme discipline.
4) Break a Losing Run
The players' perception of having a "refreshed" possibility of victory casino dealer rotations further fuel a game. But most players don't know that casinos gain more from these shifts than they do.
5) Ensure You Are Aware Of The Rules
The casino offers a variety of card games. For each game, there are even subcategories. For instance, everyone is aware that there is a type of game, blackjack, but did you know that various variations exist, each with its own set of rules? These regulations may assist the player in some games, but they may also benefit the house in others. So, before you start staking, be careful to research the rules of a certain game. You shouldn't anticipate the dealer or another casino employee recommending games with favorable rules. You are responsible for reading and comprehending these guidelines.
Why do different dealers work in a casino to prevent cheating?
According to Betsquare, dealer rotations in casinos prevent cheating by physically removing the dealers from the gaming area. Rotating the dealers ensures that no one may manipulate the game by conspiring with the dealers or the players. Moreover, this makes it simple to identify dishonest individuals of the workforce or clientele.
Is there an advantage for the casino if the dealers get a break?
Yes. In the long run, casinos can gain strategically from allowing dealers to take breaks. You see, breaks give dealers a rest. Taking a break helps the dealer keep their mind fresh. Then, an experienced dealer can gain an advantage over tired players who have been at the table for hours. The casino's coffers will grow if the dealer is successful. These investors have worked very hard. This is why some customers feel compelled to leave tips.
Do casinos hire more experienced dealers if a player begins card counting?
There is no truth to this at all. Instead of switching dealers if card counters are uncovered, security will give a warning. It is acceptable to gather cards manually, and doing so can give you an excellent chance of beating the house. Those that work in casinos, on the other hand, are extremely against it. If this is part of your strategy, it is preferable to remain covert.
Conclusion
Every game contains a small amount of logic. The same holds true for casino dealers, and specifically blackjack dealers. The burden of improving your gaming experience now rests squarely on your shoulders.