Call of Duty: Warzone is the ultimate test of persistence and skills in the gaming world. Most players find it difficult and give up. This usually happens because they make some crucial mistakes that renders the game impossible to excel at. But what are these fatal Warzone mistakes? Read on to learn exactly that!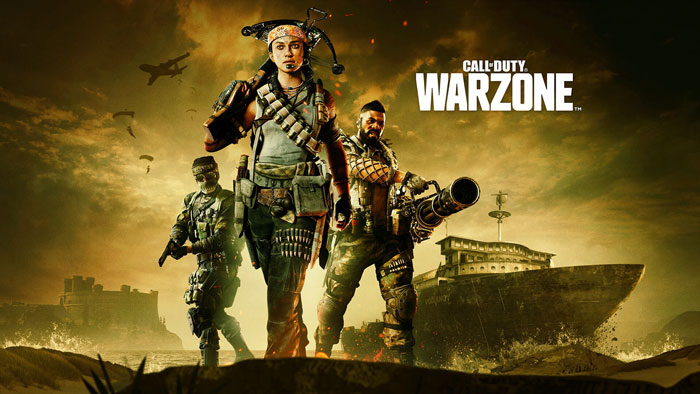 1) Repeating the aim
Most players have the habit of shooting from the same angle. For instance, if you have taken your shot from the left, you tend to take the shot from there only the next time. But, this can prove very dangerous.
Your opponent can predict your moves if you stick to the same ones repeatedly. And we don't need to tell you how deadly that can prove. It can cause more damage to you if you don't keep changing your shooting angle.
With the help of an obstacle, the dominant player can also change the angle of attack to surprise the enemy completely. Due to their injury, the opponent will not be able to deal with your speed and change of angle. So, you'll win the fight.
2) Too early to shoot
The flow of the game is such that the focus is more on attack than defence. So most players choose to attack first, without paying heed to their safety. After finding easy prey, players shoot from afar, giving the opponents a chance to be on guard. This reduces the chances of victory.
You must be patient with your attack on easy kills. If you are close enough, you can attack instantly to pounce. But, if you are not, you must take your position close to the opponent. You must move, saving yourself from all other attacks, and secure a position to get the kill. When you are close enough to aim, launch your attack.
It is easy to aim with perfection when you are close. You can see a magnified picture of the opponent and launch an attack with ease.
3) Focusing on one enemy
As you are looking for a kill, some teams tend to focus on a single kill. This is known as "tunnel vision". Tunneling your vision is never a good sign in COD Warzone. At the beginner level, this trick might work. But it likely won't, with advanced players.
As you tunnel your vision to one enemy, you close yourself to the other teammates. Enemies can then easily go behind and trap you. That can lead to the death of the whole team. In fact, some pro teams also use a player to set up bait and win the fight with this trick.
You must have both your eyes open and keep looking around. Doing this reduces the possibility of a sudden attack and keeps you in the game. Also, you can counter any trapping baits, if set up by your team.
4) Going solo
Most players who have just upgraded to a decent level think of themselves as expert gamers. Confidence is good, but going solo is a bad idea.
Going solo will give the opposing team a chance to attack you from all sides. Once you decide to go solo, you can hardly revert and will fall prey to some brutal hits by your opponents.
You must always keep your calm and never leave your team unless necessary. This reduces the chances of getting trapped.
5) Unnecessary fights
As the players are on the verge of becoming the next big thing in the game, they tend to value their ego more than strategy. This leads to unnecessary expenditure of resources and can haunt you in the future.
As you go in the Warzone, the aim is to survive for as long as you can. You need to hold your position until somebody attacks it. As you try to get some kills, you must refrain from going in close fights. Going in 50/50 fights is never worth it. You must always look for simpler and clearer options to get a kill.
Going in 50/50 fights leads to an exhaustion of resources that can be used later in the game. Also, the chances of saving your life are bleak in these fights.
Conclusion
Apart from these mistakes, there are several tips and tricks that you can find online. All you need is to be consistent with these tips to see the results. Comment below if you have also made these mistakes in Warzone. And let us know what you learnt from them.