World of Warcraft is the most popular MMORPG in history. The scope, the player base, and the wild love those players have for this game are truly beyond anything achieved by other MMORPGs of the same era or even those of the present day. Though the player base is varied and has people from every part of the world chiming in on a daily basis to have fun with others, there exists a population of truly dedicated professionals who have dedicated their lives to mastering the game and all its myriad bosses.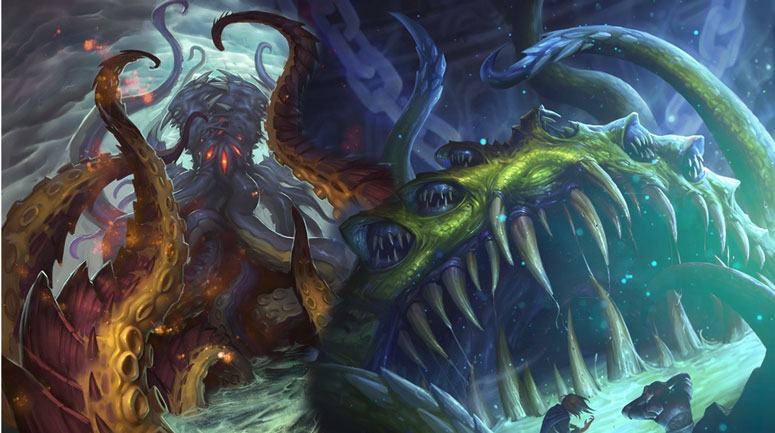 The game has challenges set for players who are willing to step up to it. These special events are dungeons called raids, and they really require a lot of planning and work on the part of the players to overcome. It is only something you should aspire to do if you are prepared to take the game as seriously as you would do a job.
If you find yourself nodding to that statement, then this article is for you. While you're at it, remember that the greatest WoW services provided is helping players reach their goals, and in this article, you will find all the help you need to master the art of raiding!
Deck Your Character Out in the Best Gear
This is one of the first things you will learn in the game. Your character will be better suited for everything if they have the best gear available to them. The better the gear, the more your character can do with their role, and the longer they will last. You will be doing more damage, having a higher armor class, and just being more efficient in general, which will raise your worth and importance to your raiding party.
The better the gear you have, the more chances you will have of getting selected for a raid. Remember to always go for the purple-ranked weapons. Those are the best in any category and get some enchantments done on them to make them suit your needs.
Learn Your Skills Like Your Own Name
If you only have the best gear and don't know what to do with it, then your value is as good as zero. The gear augments the skills you learn as you progress in your class and take specializations. This is the bread and butter of your character, and you need to know everything about all the skills, their cooldowns, and the most effective timing for using them for what purpose.
Kiting is different from tanking, and based on your desired build, the strategies you employ will change. Keep this at the forefront of your mind when you decide to plan your build. The right skill used at the right time can be the difference between death and glory.
Find a Guild Willing to Support You
World of Warcraft is a Massively Multiplayer Online Role-Playing Game. Massive Multiplayer being key. Nobody wins by playing alone. There is only so much you can learn and improve upon by never mixing with others. In short, you need a guild.
A guild is a collection of players who work together as a smaller version of your faction. They might have different reasons for coming together – dungeon clearing, smithing – and that is what they do. If you join a raiding guild, you will be able to get their help. Every guild has a few veteran players who will be more than happy to guide you on your way to becoming a legend.
You can get advice about what kind of equipment would best suit the build you are aiming for, where to farm and what bosses to fight, as well as carry you and teach you strategies during fights. Nobody has ever succeeded at this game without a proper, supportive guild at their back, and thus, this is one of the first things you should be looking into. Of course, the elite guilds will have restrictions based on level and equipment, so everything is important.
Model Yourself After Players Who Have a Similar Playstyle
The thing with the meta discourse for WoW nowadays is that there are tons of sources of information. Guides are being published and updated almost every other week for new and improved builds. Most importantly, there are many pro players who perform at the highest level who will have a similar build to you. The idea of a DPS or a tank build remains the same, regardless of the level. The only thing different is execution.
So, take advantage of this. Watch footage of players who play the same class and build as you. See what kinds of strategies they employ, the gear they have, and the skills they keep on them. Studying these players will give you an insight into what the demands of the higher level raids are and help you become a more well-rounded player in general.
Conclusion
World of Warcraft is a game that can be played in many different ways. If you just want a fun and casual romp through the world to spend a couple of hours of free time, you can do that. If you want to immerse yourself into the meta and make a character who will be the very best that no one ever was, you can do that. It's a game that rewards the effort you put into it.