Craps is one of the most popular casino games that can be played, especially within the United States of America where it is more commonly found.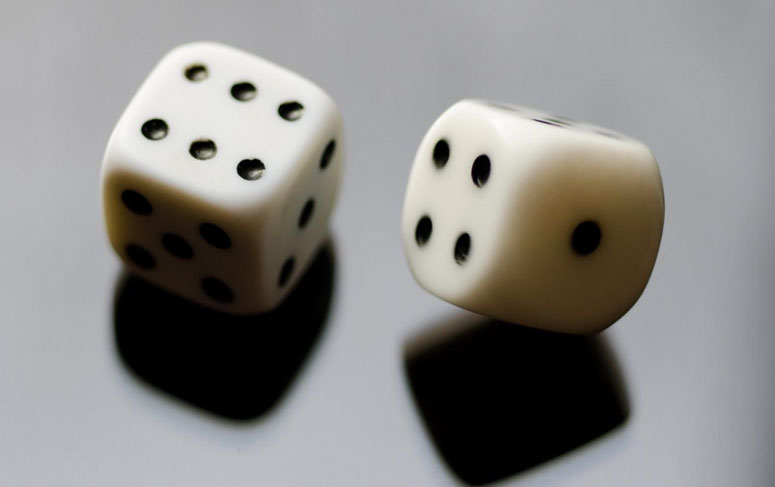 Indeed, there have been a number of movies and TV shows that have featured the game in some way as part of a scene or a storyline that is being told, which has only helped to further highlight the appeal that the game has.
Although these games are generally played at a physical table with a huge crowd surrounding the table and cheering on each throw of the dice, craps can also be enjoyed online with Unibet's collection of live casino games providing bettors with the chance to enjoy the action, as well.
Craps can be a confusing game for those that are not aware of what the rules are or how to play it, although it is a game that is far from as complex as it looks when being played. However, one way in which the game can be made potentially more enjoyable is by knowing all of the math behind it.
Various combinations have a significantly better chance of appearing
The game of craps involves two dice being thrown down a table with the total value of the two face-up sides being added together to give a final score. Each dice is numbered with the standard 1-6 values, meaning the lowest score possible is 2 and the highest score is a total of 12.
However, when you take into account the number of combinations possible, these two values are going to be the rarest of them all, as they can only be made in one way (1 & 1, or 6 & 6). It should be known that considering there are a total of 36 different combinations, the chance of obtaining either a '2' or a '12' is slim – 2.78% in fact.
The most common scores will be between 5 and 9, with these scores having various different combinations in being achieved, with each having over an 11% chance of appearing when the dice are thrown. A total of '7' should be considered the most common, as there are 6 different ways in which this can be achieved; 16.67% chance.
No house edge but % still taken
It should be noted that there is, in effect, no house edge involved when playing craps with odds wagers that are placed. However, the casino will still take some money, with players required to place a come-out wager, which is then paid out based on the point that has been set.
Pass Line Wager Math
A pass line wager is a type of bet that can be placed by bettors, but they will need to roll a '11' or a '7' on the come-out roll in order to win. With the combinations from earlier being worked out, of the 36 possible variations possible, there are eight chances (22.22%) of picking up a win. The house edge for the casino is 1.41%.
However, whilst those odds sound attractive, players will lose if they roll '12', '3' or '2'. The sum of these values is equal to four of 36, or 11.11%. Other totals will set a point and if this point is met once again before a '7' is rolled, then a win is achieved; roll a '7' before hitting the point and the bet is lost.
Don't Pass Line Wager
Another type of bet that can be placed in craps is the 'Don't Pass Line' wager, which is the opposite to the aforementioned wager. However, it should also be known that the house edge is only 1.36%.
There is a 22.22% chance of losing with this bet, though, which is perhaps why it is not as common as the others. Players will only win on a roll of '3' or '2', but lose if they roll an '11' or a '7'. If a player is able to get past this, though, they then have the best chance of obtaining a win.