Ever wondered about the technologies that power live casinos? Perhaps you're planning to indulge in some live casino game, but are curious how the entire thing would work.
A live casino can be termed as an online gambling environment wherein you place wagers on casino games which are run by actual dealers sitting inside a casino setting. It's just like how you would gamble in a brick and mortar casino.
With the technological advancements over the past couple of decades, today we have top quality Internet and video streaming services which deliver the same brick and mortar casino experience to players situated in different parts of the world. Almost all the top-rated online casino platforms offer live gaming to their clients today.
How a live casino works?
In a live casino, players take part in the gaming action through their computer or smart phone's screen, on which they can see all that's happening in the game, as well as the actions of both dealer and the other players.
The OCR (Optical Character Recognition) technology translates each step taken by the dealer, into understandable information. This information gets instantly transmitted to the players, thereby delivering an actual brick and mortar gaming feel to them. Players are also free to ask questions through the live chat feature.
A live casino setup
Online gambling platforms invest large sums of money, both into their staff and technology, to make live casinos work. Below detailed are some of the major tech components of a live dealer casino:
Cameras
Apart from the software that runs live casino games, cameras constitute an important part of a live casino environment. They serve as eyes for both players and dealers. Casinos normally employ small-sized, yet extremely powerful cameras which capture every bit of gaming action on the table and stream it live to everyone involved.
For instance, a regular roulette table is fitted with three cameras which capture gaming action from three different angles.
Game Control Unit
Commonly referred to as GCU, it is the brain and heart of a live casino. Live casino gaming wouldn't be possible in the absence of this component. Every gaming table in a live casino has its own unique GCU. It's a device which is the size of a shoebox and encodes every bit of video data during a live casino game. Dealer and GCU combine to ensure a seamless and smooth gaming action to the players, just like in a land based casino.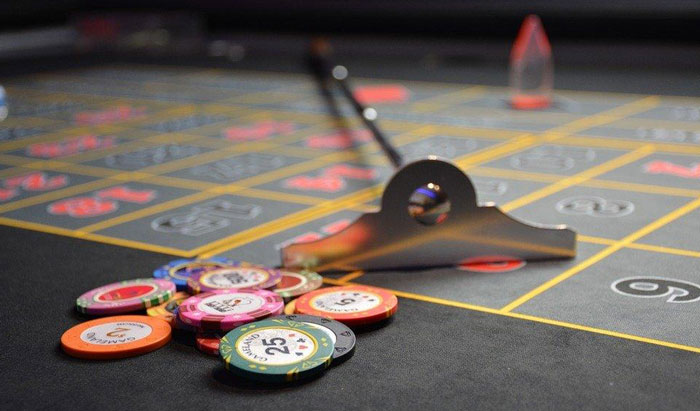 Monitor
A monitor used in a live casino gaming environment can be perceived as a computer or a device which is placed on the dealer's side. It enables the dealer to smoothly run the concerned game and keep constant track of the bets placed by different players. The dealer gets to see the number of players currently in the game (on the monitor) and is also able to prompt plays from them. Based on the information visible on the monitor, the dealer can also promptly remove any unruly player/s from the game.