If we were to find the ultimate history of online casino games, we'd also see the history of one of the primary enterprises on the internet. However, just like all other things, online casino games have changed drastically. It's common for you to think about those flashy lights and mind-gobbling effects when you think of an online casino gaming website, but that's not always true.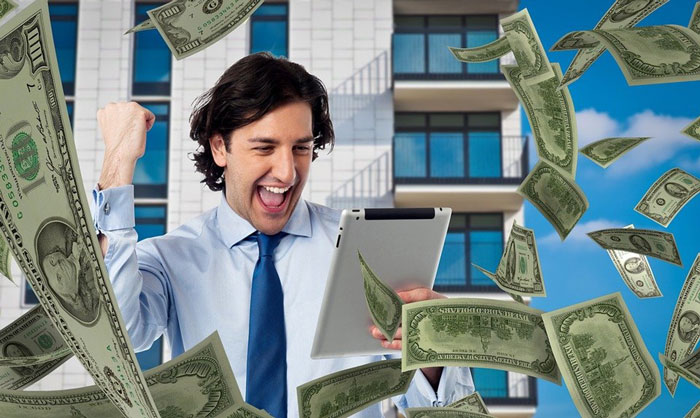 In the past decade alone, the online casino industry has picked up some of the superb technologies from the gaming sector. More importantly, the online casinos were able to integrate these services with an interface to create a hybrid casino playback experience. In this article, we are going to talk about some of the notable changes in that industry.
We will keep this as less technical as possible, but you will know what to expect if you have plans to play online games. Now that you have that part clear, shall we check out the big guns?
#1 Better Graphics
As we said, most people think of those vintage designs when they think of online casino games. However, a major area where new casino games would surprise you will be the better use of computer graphics. These games have successfully incorporated some of the best graphical elements without making the games so big or resource-consuming. Considering that most players access the games from mobile devices or desktops, in general, it makes sense to keep things under control as well. Altogether, if you were to compare an online casino game from 2010 and one from 2020, you would be blown away by how they differ in looks.
#2 Enhanced Security
Security has always been people's concern when approaching the online casino gaming industry. Sure, the world had painted us a not-so-great picture of the industry, either. However, considering that the industry wouldn't last by standing idle against security issues and privacy concerns, online casino games also took the necessary decision. Most of these games now come with enhanced security features. That is, the player gets to control what kind of access the games have on their system. More importantly, the players know the size and intensity of private information they provide to these sites.
#3 A Mobile-First Approach
The online casino gaming industry was also one of the many ones to follow the 'mobile-first' philosophy that many companies had put forward. As a result, you can see that the immense variety of games on online casino platforms are playable from smartphone devices. To make this possible, the developers have moved away from Flash to better things like HTML5 and JavaScript. We should also mention that many online casino websites come with dedicated apps for Android and iOS. As a result, users can now enjoy a tailor-made game experience regardless of the genre they choose.
#4 Embracing VR and AR
As we said, the casino industry loves its roots and goes to some extent to protect the same roots. To some extent, people's nostalgia for playing poker games are also responsible here. However, the developments in the Virtual Reality and Augmented Reality worlds have become so influential here. Considering these, many online casino games offer the VR and AR versions of their top games in an AR/VR mode, supporting a lot of the popular AR/VR headsets you can find in the market. We should also mention that the help from AI and ML is off the charts here. Of course, all these pointers work towards an improved gameplay experience.
#5 Transparent Payments
Payments have also become so calm in the new era of online casino games. In addition to supporting most of the traditional payment methods, such as credit cards, debit cards, and PayPal, many sites now allow you to pay via cryptocurrency tokens. The cryptocurrency tokens allow payment that you can easily confirm, but don't ask for your personal information. Because there is a ledger that captures every single payment made through the network, you always have an option to keep track of how and what you pay. The introduction of such payment options has helped casino sites gain some attention from another user-base now.
The Bottom Line
The points mentioned above can be the driving factors of the online casino industry. While many of them do not seem ground-breaking per se, the impact on the overall gaming experience is there. That is, the next time you go ahead and open your favorite slots or poker game via an online casino platform, you would find a mix of all these technologies, brought to you in the form of an easy-to-access title.