Let's imagine. You are on your way to work, and you suddenly remember you have not picked your smartphone from home. What would your reaction be?
You would obviously be perplexed by trauma. And that's how essential smartphones are to people today.
Beyond the traditional laptops and tablets, smartphones hold a special place in our everyday life, and it's hard to imagine our life without this popular gadget. However, smartphones are growing overly versatile with every passing day. So, it is only right that the mobile app industry experiences a natural upsurge considering the excellent progress that's happening within the sphere.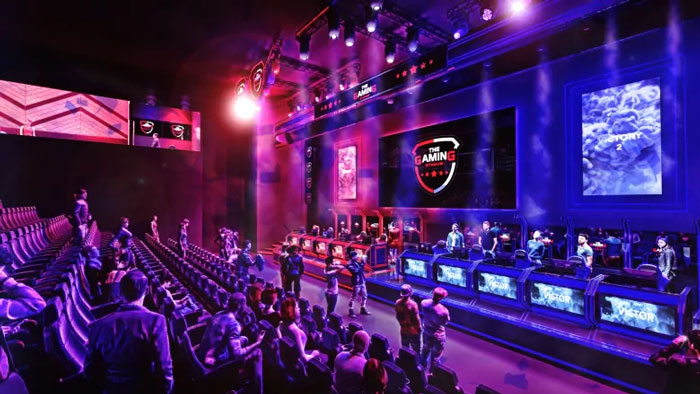 From paying utility bills to recharging mobile, booking movie tickets, purchasing a travel package, and betting on sports, there is a specific app for almost everything on your smartphone. For this reason, there is rarely an industry that hasn't tapped into the potential of smartphones and their apps to strengthen its corporate presence.
And, sports definitely is one such industry that has benefited a lot from the evolution happening in the mobile apps arena. According to Forbes, the global sports market hit $73.5 billion by 2019, which translated into the development of more sports-centered mobile applications.
While there are numerous applications flooding the market, not all are official. What's more, not all of them, whether it is a ticket booking app or sports betting app on the market, play a vital role in adding value to the sports industry.
Currently, a lot of sports teams are employing app marketing to boost their presence and revenue. And the results are truly remarkable. This proves that an increasing number of people are embracing the app phenomenon. So, it wouldn't be too late before apps become a crucial part of the sports industry like other industries.
Sports App Market: Important Facts and Stats
Before we take a look at the reasons why you should invest in app development, let's take a quick look at why sports apps will be beneficial for your business.
Let's begin with an interesting fact. The sports market in North America has seen consistent growth over the past few years. In 2020, its estimated worth was around $76.05 billion. Additionally, you would be surprised to learn that the Dallas Cowboys sports team's brand value was titled the most expensive in 2018. It amounted to nearly $4.8 billion.
All this information proves that people have always been interested in sports and they will continue to be so. For this reason, developing a sports app would prove to be highly beneficial for business owners in the sports industry in terms of profits. The only requirement is that you put together a proper business strategy, planning, and management.
So, what's preventing you from entering the market leveraging an innovative approach?
Perhaps, you are still dubious about the benefits of a sports app.
Well, there is no doubt that a sports app is good for your business. However, you have to be thoughtful when putting together the app feature list. You should ensure that you are offerings are what your users want to see. This will help you withstand the cutthroat competition in the market.
Now to help you become more confident about your decision of developing a mobile app for sports, here are
The Three Reasons Why a Sports App is Beneficial?
It helps users connect with their favorite teams and players.
Sports apps allow fans the wonderful benefit of connecting with their favorite teams and players. This will help develop overall team spirits and push the players to do their best before a big event.
It helps users with custom content.
Regardless of which sport your users follow, a sports app will deliver curated and reliable content about a game. This includes statistics about a game, information about the players, details about upcoming tournaments, events, stadium, matches, and tickets, and more.
It will act as a great marketing tool.
Now, why should you develop a sports app?
Obviously, in hopes of making profits. Often sports apps, when developed and marketed right, can act as a great tool that enhances your business revenue. Through the app, you will be able to promote famous clubs that sell specific items to fans through your app.
Mobile sports apps for your business will only prove to be successful when you offer the right information to your users. Your apps should provide instant updates about the latest happenings in the sphere. Additionally, your app should be easy to navigate and have the option to change the language.