For a lot of people, this is the only reason to play at an online casino. Yeah, the games are fun, and the community is cool. But winning is the main appeal – and these games could certainly give you that.
The world's biggest multimillion progressive jackpots. Live casino games with incredible payout potential for lucky players. The best games for consistent wins with strategy.
This guide has it all! So read on for our lowdown on the 10 most profitable games you'll find in the online casino world!
Microgaming's Mega Moolah slot series
Mega Moolah was not only the first progressive jackpot slot to debut online, but also the trend-setter for how big these jackpots can get.
The slot game Mega Moolah has held the world record for biggest individual online casino win for 18 years, from 2003 until 2021.
It broke its own world record twice, with a cool $21 million win in 2013 and then a massive $23.6 million win in 2021. Although, the 2021 win was actually on Mega Moolah: Absolootly Mad, which is part of the progressive jackpot network.
Even a Canadian player has got in on the action, winning a $20 million jackpot on this game in 2018.
The original Mega Moolah, although now looking very dated since its 2003 debut, still has loads of fans too. You'll find these popular games in slots collections at many online casinos.
After all, who wouldn't want the chance to $20 million-plus on a $0.20 bet?
And of course – you can try Mega Moolah at a $5 minimum deposit casino in Canada, right now. Read all information about $5 minimum deposit casino in canada. What are you waiting for?
NetEnt's Mega Fortune
Imagine betting just $25 and winning $21 million back. Well, that's what happened to another Scandinavian player in 2013, when they scooped the progressive jackpot prize on NetEnt's Mega Fortune slot game.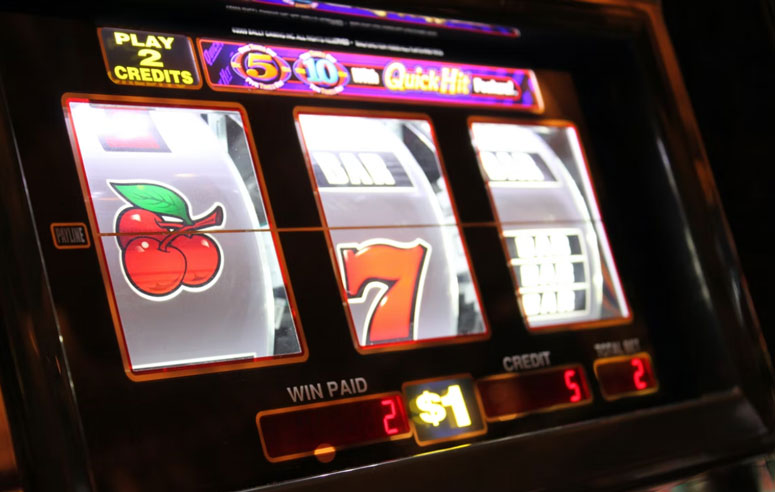 Photo Credit: Unsplash
Apparently, the player, who wished to remain anonymous, broke down in tears of joy at their computer after the win.
They played at the Swedish casino site PAF, which has been the site of a few other wins over the years too.
Funnily enough, Mega Fortune's jackpot prize has always been won well before reaching anywhere near this amount in the years since. It has averaged about $4-5 million per win, which happens roughly once or twice a year.
Evolution's Crazy Time
Evolution is the world's leading developer of live casino games, and their willingness to take risks on innovative formats like Crazy Time is part of the reason why.
This fantastic, high-production value spinning wheel game features prizes from 1x to 40x, as well as four bonus games. Every round, as the wheel is spinning, a particular wheel segment is chosen for a multiplier. If the wheel stops there, the usual win is multiplied!
On the fateful day of the record win, the multiplier number hit 100x on The Pachinko game.
When the wheel went on to land on Pachinko, the 1000 or so, players at that time knew they were in for a big win. But little did they know one of the winning options would be the highest available – 50x.
And of course, the Pachinko ball hit the 50x slot. The resulting win was 5000x each player's initial bet. With a limit of $100 per bet on Crazy time, Evolution ended up paying out over $3 million on this one result alone!
Microgaming's WoW Pot Jackpot
This progressive jackpot is what is known as a network jackpot. That means there are several slots, about 6 or 7 in this case, that all share the same jackpot. They're quite easy to work out because they usually have WoW Pot in the title or on the game preview picture.
The record win on this particular jackpot is $15 million, one by another British player in 2016.
Evolution's Lightning Roulette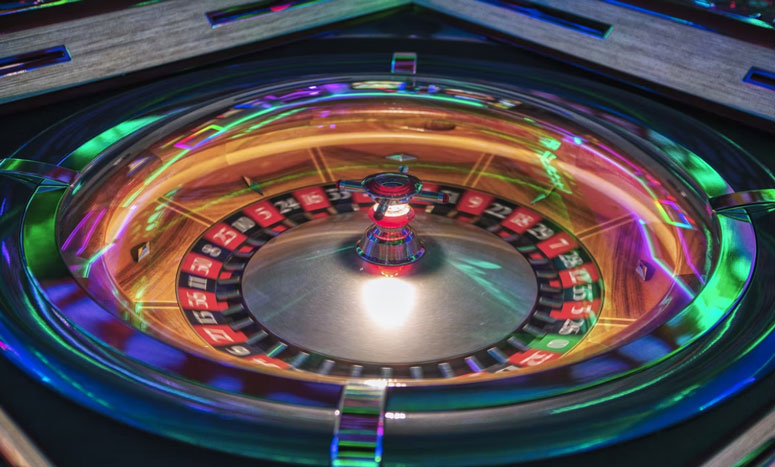 Photo Credit: Unsplash
One of Evolution's first attempts to spice up the traditional live casino classics, Lightning Roulette adds massive potential profit to the standard roulette formula.
35:1 on a straight up number bet was never a bad prize to start. However, with the addition of the potential 100x lighting boosters – the prizes really start to rack up. Only a few players will have ever got the 100 x 35 x stake to come up as a winner, even though this game has now been out for quite a few years.
Could you be one of the next to hit a 3500x prize? Only one way to find out!
NetEnt's Hall of Gods slot
A slot from Swedish developer NetEnt, this Norse mythology themed slot game has a scaling jackpot too. And it sometimes reaches over $5 million or more!
In fact, one lucky Scandinavian player, back in 2017, won $8.6 million on his first few spins of the game.
As well as that massive jackpot potential, Hall of Gods is a super-slick slot game with expanding Wilds, two different bonus rounds and some impressive visuals!
Fun fact: live casino developer Evolution has been the new owner of NetEnt since 2021. That purchase cost them just over a billion dollars!
Poker
Poker might not seem like the obvious choice here, but as a game with a relatively high degree of skill – there's money to be made here for players willing to put in the time.
Gala Bingo
You might not automatically think of Bingo when you think of the biggest cash prizes. In fact, most people around the world don't really think of Bingo at all. It's only popular really in the UK, and with old people in North America.
However, that didn't stop one British woman winning $12.5 million on popular UK bingo site (and casino) Gala Bingo. She claimed the jackpot in 2016, but chose to remain anonymous.
However, it was revealed she was playing on her phone, in bed, at the time she won the jackpot. $12.5 million. Won from your bed. Not a bad morning, eh?
Live Blackjack
Blackjack has a level of skill to it that sets it apart from most other casino games. (Poker isn't often found at casinos).
Yes, it is still a lot about luck. But if you follow basic blackjack strategy well – there's the potential to consistently make money on this classic game.
Especially now that the most popular form of online blackjack uses real cards, dealers and tables.
You might not ever hit a multi-million jackpot playing blackjack, but the house edge is very low, and you can take advantage of that for consistent profits (if you play correctly).
Mars Attacks slot
One Northern Irish customer at 32Red put down a $0.40 bet on this slot machine on his phone, and then got distracted and put it down.
It wasn't until nearly 8 hours later, after his work shift at a local pub, that Sean Doyle checked his phone and realized he'd won $3.2 million! Not bad for 8 hours work!