Poker has always been a classic game among gamblers worldwide. It's appeal lies in every hand being different and unpredictable – and that you play against the other participants, not the bank.
Playing poker online has helped make the traditional card game more popular than ever. Like the other casino games it has received a huge boost from the growth in internet gaming.
In fact online gaming has become one of the most popular forms of entertainment across the world since the digital revolution. It has of course all been helped by rapid advances in remote access that mean players have enjoy a game 24/7, wherever they are.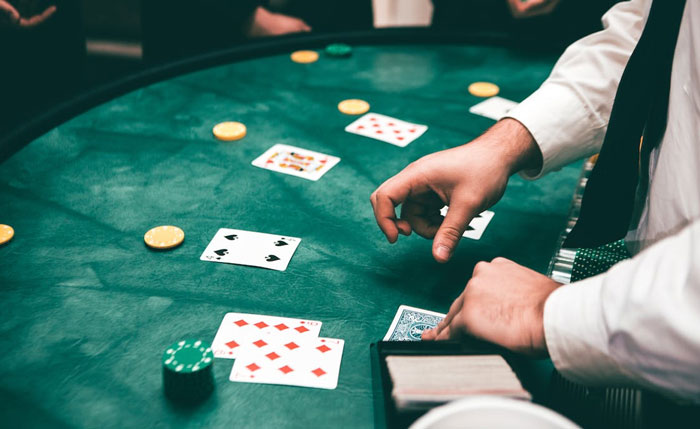 What sort of player is attracted to poker?
Whether you play in a smoky backroom or on your smartphone on your sofa at home, poker players are usually a little different to other gamers.
The game always requires a little thought, patience and strategy.
Poker is certainly not designed for the lover of quick thrills. Those players are more likely to gravitate towards the fast, fun environments of slots or bingo.
Players need to be able to rank the strength of a poker hand very quickly and make immediate playing decisions based on those evaluations.
For example it would be vital to know that a full house of three-of-a-kind and a pair is much stronger than just three-of-a-kind. And to note that if you could turn one of those odd cards into a pair it would transform your hand.
Are you like this?
Behaviour experts have study the personality traits that lead players towards one type of game or another. Some of the findings are very unclear.
It seems there is no perfect personality type for all types of gaming. It can attract young or old, extravert or introvert.
It is even hard to deduce why some players are casual occasional gamers while others are hardcore regular participants.
But what about the aptitude for the different types of games?
Poker clearly attracts a player who wants a little more thought in their gaming. It's not a pursuit for an immediate thrill, like perhaps a quick session of slots.
Poker styles
Interestingly, scientists have studied the affect of different personalities on playing poker.
It's a game that involves mental arithmetic and psychology. Players must make decisions based on incomplete information – so it's part luck and part skill.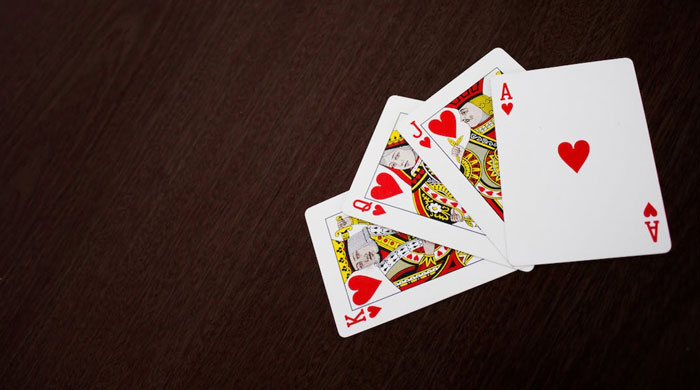 Some studies have examined the different poker playing styles to see how they match personality assessments, like the loose-aggressive (LAG) or tight-aggressive (TAG).
The reckless LAGs play most hands using bluffs when the hand isn't up to scratch. It's a high risk, high reward tactic.
The personality of this sort of player is extravert and open but with lower conscientiousness.
The TAGs meanwhile may only play a third of starting hands and might have the highest success rate. They are characterised by high conscientiousness and low neuroticism.
TAGs are typically playing with a clear strategy and patience. They will jump decisively only when the opportunity arises.
Poker personalities
Other types of poker personalities identified by the behaviour experts include the 'calling machine' who plays in what they call a loose passive way. These are players who will call each bet or raise if they feel any chance of winning at all.
These players will typically call even when they have a very strong winning hand. The calling machines often settle for less than their hand deserves.
It's a play-it-too-safe mentality. These personalities are usually low in openness but high in agreeableness.
The final type of poker personality is identified as a tight-passive player, called a 'Nit' by the psychologists.
These players wont play a hand unless it's a very strong scorer. They fold unless it's ridiculously highly likely to win.
Yes, it's a successful risk-free strategy – but the problem is that other players soon learn to read what they're up to.
As a personality the Nit is someone with low openness and is introverted. Often they have high conscientiousness and neuroticism.
Poker professionals
Professional poker players in contrast have low neuroticism and do not worry. They treat losing as an important part of the game – and an essential part of improving their overall play.
They are typically free of the angry mindset – a family event to most players which may result in trying to get back at someone who has beaten you. Over-aggression leads to bad decisions and a loss of logic.
The best form of poker strategy instead involves adapting coolly to any situation. Players will soon start to read you if you always do the same thing.
A sophisticated player actually uses many styles of personality and psychology during a session. It's game that is well suited to a mix of mental skills – and knowing exactly when to use them.