Video games are incredibly popular and many people like to play them during their free time. You might play games on your phone or you could be a console or PC gamer. Either way, it's definitely going to be fun to spend time playing your favorite games. Sometimes adults get the nagging sense that they should be spending their time doing something else, though?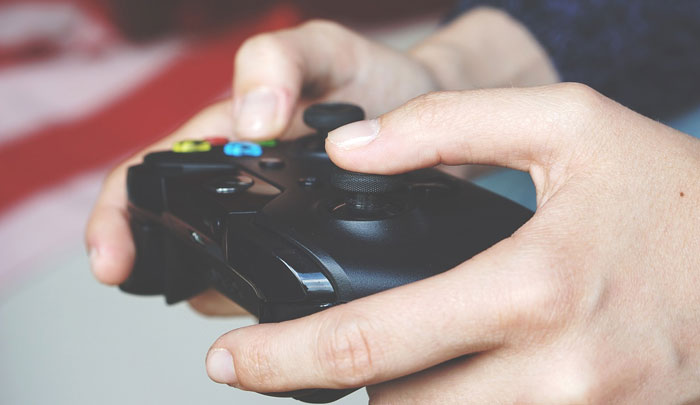 Can playing video games be a good use of your time? Or should you simply spend your time doing other things when you're an adult? Read on to learn about several ways that video games can be beneficial to you. It'll show you that taking a little time out of your day to play a game won't always be a bad thing.
Managing Stress Levels
If you're a busy professional, then you might feel like you don't have enough time to do things that you love. Sometimes people even feel guilty when they take a few minutes to do something relaxing. You might feel the constant need to work or do things that are "productive." However, you need to understand that it's also important to relax and manage your stress levels.
It's good to have a strong work ethic and to want to keep pushing yourself to new heights. Those who work themselves too hard will often wind up getting burned out and will falter at some point. Stress can cause you to become physically ill and it can also lead to anxiety issues. Not being able to deal with stress properly will be a detriment to your life, and this is why playing video games can sometimes be a very good thing.
You'll be able to spend time doing something that you like and you'll feel the stress wash away from your body. Sometimes a few hours playing a game will feel like therapy. You might be interested in playing a relaxing single-player title with a good story. Some people prefer having a few laughs with their friends while playing an online multiplayer game.
Bonding with People
Sometimes people don't properly appreciate that video games can be a social experience. Video games don't necessarily have to be something that you enjoy in solitude. It can be great to sit down to play the latest games with epic single-player story modes, but you can also use video games as a social tool. For example, many people used video games to keep in touch with family members and friends during the pandemic.
Also, Read Best slots games.
You can meet up with friends online and play something that you will both enjoy. Whether you're playing a cooperative game where you're working together toward some type of goal or if you're playing competitively, it'll be a blast. The video game is just a platform for you to be able to spend time doing something fun with people that you care about. It's not always about the game because you'll be more focused on the conversation with your friends or family members at certain points.
Many people have even met new friends by playing games online. There are stories of people meeting others by playing MMORPGs and going on to get married. The power of video games as a social platform should not be denied. It isn't necessarily a replacement for in-person social interactions, but being able to hang out with people online and play games can be beneficial.
Playing with Your Kids
Video games can also be a way for you to bond with your children. If you have kids, then there's a good chance that they like video games. Most kids in modern times are at least casually interested in playing video games. This can be a good opportunity for you to get to know what your kids are into.
If you actually play games with your kids sometimes, then you'll have a better idea of what they enjoy. You'll be able to create good memories with your kids, and you'll be able to protect them in certain ways as well. For example, you can keep a better eye on the type of games that your kids play to ensure that they aren't exposed to things that are inappropriate. If you've been struggling to connect with your kids, then video games could be a good avenue to explore.
Of course, you can also get help by turning to the experts at BetterHelp. They can help you with family counseling and general life advice whenever you're in need. If you're ever feeling down about having parenting difficulties, then you shouldn't hesitate to reach out.