Farming Simulator 22 is due to arrive on November 22, meaning that you can enjoy the game pretty soon. The fans of the franchise have been eagerly anticipating the next installment. While the simulators are not a genre for everyone, it still has a fair share of players, and Farming Simulator is one of the most popular simulator games out there.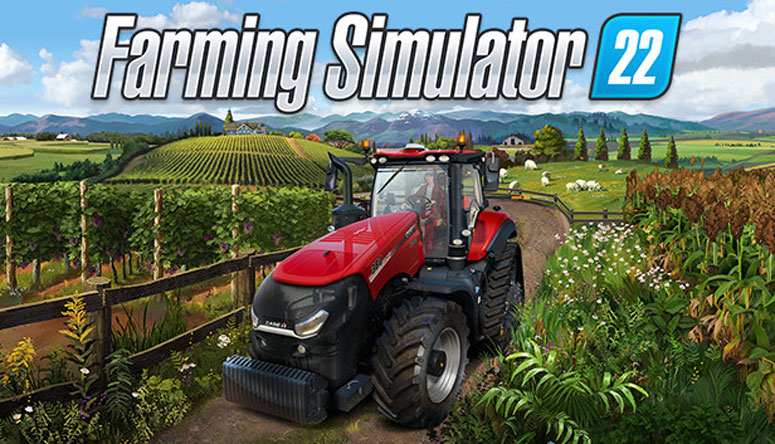 The 22 version promises to be even bigger and better. Not only are there significant improvements to the performance and graphics, but the developers also took an inclusive approach. GIANTS Software worked hard to make sure that the game is available not just on desktop computers and laptops but also on consoles, such as PlayStation, Xbox, PS Vita, and Nintendo Switch.
It is also worth noting that quite a few players are looking forward to the new mods that are bound to come sooner rather than later. The modding community of Farming Simulator is one of the most active in the gaming industry, and the ModHub community is a prime example.
Not only does it encourage players and modders to join and participate, but the latter can also upload their mods and get support from players who like the mods.
While we are still waiting for the game, let's take a look at some of the mod categories that you should look forward to once Farming Simulator 22 is available.
Visuals
The overall looks of the game should be great, but that is not to say that you have to limit the graphics options available in the game. New textures, model improvements, and other quality-of-life changes are expected to game in the form of mods.
Farming Simulator games might not seem like titles driven by their visuals, but it is nice to play a game that is pleasing to the eye. Better visuals are one of the many improvements you can expect from Farming Simulator 22 Mods.
Performance
In a similar vein to visuals, performance upgrades could also be one of the game's aspects mods might improve. Some platforms might not run the game as smoothly as expected, so players will seek third-party solutions.
The problem with these particular mods (and the ones affecting visuals) is that they can be straight-up incompatible with the game and operating system or not function properly because the sheer number of files is too much for a computer or console to process.
Thus, if you are going to try performance and visual mods for Farming Simulator 22, keep that in mind, so you are not too surprised about potential problems.
Vehicles
Farming Simulator 22 promises to offer about 400 different types of vehicles. When compared to the FS 19 version, the number is higher by about 100.
The question is whether 400 different vehicles are enough for some players. It is likely that some gamers will feel bored with the basic models and look to increase the vehicle repertoire by modifying the game.
From tractors and transporters to cutters and trucks, there should be a plethora of different models and marks that you can include with the help of mods.
Buildings and Objects
Similar to vehicles, buildings and objects are another mod category that is bound to receive a lot of attention from both players and modders. To make your farm more unique and genuine, you want to add various elements to it, and the base game model might be missing exactly what you need.
Since buildings and objects, individually, do not require a lot of space, including them in the game should be relatively hassle-free.
Seasons
The change of different seasons was one of the most missed features in Farming Simulator 19. GIANTS Software fixed their mistake, and players can now enable or disable season cycling in the game without modifying it.
Having said that, it is still too early to tell whether the integrated feature will have everything that players need. If some elements are missing, you will want to take care of them with the help of mods.
Languages
The game should be available in multiple languages, but you can expect to see a lot of effort put into some modding communities. There might be a player base located in a country which the game does not support officially as far as the language goes. This means that if these players want to enjoy the game in their native language, they will need to seek help from mods.
Moreover, the developers are unlikely to bother translating mods added by the community. If an original mode version is English, then independent translators will need to collaborate with modders to make mods more accessible to different players.
Also Read: Things You Should Know About Downloading Game Hacks
Maps
From the information that we have about the available maps in the game, there should be both American and European landscapes available. Different scenery is great, especially if it affects how you approach managing the farm.
At the same time, it should not come as a surprise that some modding communities will work on even more maps that bring a different element to Farming Simulator 22, and it will be fun to look forward to new community maps as well.