Much like anything in life, we want to ensure that we are staying safe and secure. This doesn't just apply to any activity we undertake on the internet either. As we go about our day-to-day lives, we all want to ensure we are operating safely and with a satisfactory level of comfort.
Therefore, the emergence of the internet has brought these human behaviours back into the limelight. Suppose you are using an online casino compared to a land-based casino. In that case, you want to know that it offers all the same levels of security as land-based casinos.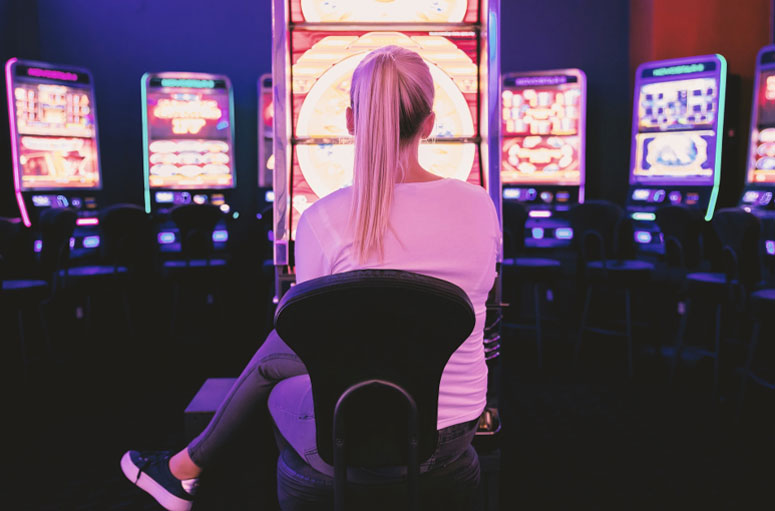 Potentially, you want it to offer further benefits if you choose that gambling method over a land-based casino. Digital casinos have advantages for people who prefer to gamble on their own and from the convenience of their homes.
However, security plays a crucial role in this too. We also strongly advise that you also do the basics right. This includes using a strong password and not sharing the information with anybody.
This piece of advice is more specific to keeping your information safe than assessing whether an online casino is safe. However, it is still good practice in any event.
For instance, if you were looking to play a game of roulette in the casino. You know the croupier isn't going to access your money or try and take your personal details. A digital casino isn't going to do this either if you're playing online roulette. Still, hackers pretending to be their website might.
Therefore, it is imperative to ensure that the online casinos you use are safe. A few effective ways to check this will allow you to keep your information safe and secure and have the best experience whilst gambling online. We'll dive into some of these methods to help you stay safe.
Does The Website Have a Padlock
If you are gambling online, you must ensure the website has a padlock at the browser's start. This means the URL needs to start with "HTTPS" – it is crucial that the gambling site you are using has this at the beginning of its site. Otherwise, it may not be a secure website.
This means that any information you send to the website could be compromised. This includes any of your personal data like address and date of birth. Or financial information such as credit card or bank account details.
If you notice the website doesn't have these features, make sure you are closing the site down and not entering any details. If you don't enter any information onto these websites, your information should be okay.
What Does the Internet Say?
Does the website have good reviews? Are people telling you not to sign up for the service, and there are bad review pages? Make sure you're doing all this research before entering your personal information, as you will be susceptible to potential fraud.
Suppose the company has good reviews and pays out on time with no deposit issues. In that case, this is a sign of a safe and reputable casino. If there are pages of people to avoid the website at all costs, they're probably onto something, and it is best to take this information on board.
The News
If you look at the media, are there any negative press stories about information being compromised? Like Sony's issues about a decade ago when millions of users' data were put at risk.
Not only is it essential that a company does it, but it also isn't in their interests to possibly cut corners when it comes to online safety. Your information is valuable to you, the company that holds it and to prying eyes who have no business viewing it. So, they need to make sure this information isn't being subject to a leak.
It can lead to further fines and huge reputational damage. If an online casino is safe, it won't have any of these negative stories in the press. If it does, it has taken great steps to fix them and is now a reputable organization.
Conclusion
As we have discussed today in this article, there are a handful of things that you can do to know if an online casino is safe.
Due to the number of online casinos, you want to ensure your information is kept from the hands of a rogue agent. If you follow these simple steps, you ensure you put yourself in the best position not to fall victim to this horrible type of fraud.
Combine this advice with the other more general advice we discussed today, such as having a strong password and not sharing your information with anybody. You stand yourself in the best possible stead to not have your information accessed by criminals and hackers.