Microsoft released Windows 11 to the public in October, though it is still undertaking a gradual rollout to users of existing devices. If you're running Windows 10, you may have already received a pop-up telling you that you can upgrade to Windows 11 for free. If you're yet to see any such message, expect it in the coming weeks.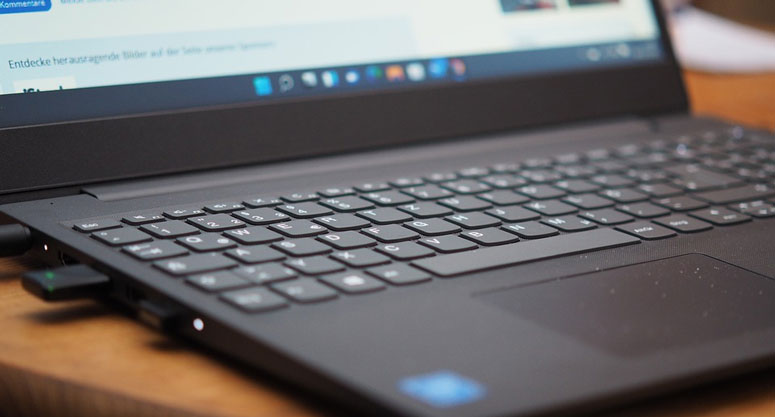 But what happens if you click yes and follow through with the upgrade? How long does it take? And what are the benefits of making the jump to Windows 11?
Upgrading is Easy
When you see the message offering you the Windows 11 upgrade, you can either accept it or skip it for the time being, though you can expect to be nagged several times more.
If you do click yes, the upgrade process is (usually) very straightforward and the computer will take care of most of it itself. The first thing that will happen is the update will be downloaded and installed in the background, allowing you to carry on with whatever else you were planning to do.
After that, you'll be prompted to restart. This is where most of the installation work takes place, though it runs on autopilot for the most part. The only thing worth noting is that it can take quite a while, so leave yourself an hour or two, just in case.
After that, you can reboot and login, just as you did under Windows 10. Most things will remain the same and you'll even use the same username and password. Though, one glaringly obvious difference will be the fact that the Start button and taskbar icons will have moved to the centre. If you don't like this new layout, you can easily switch it to the left in the settings.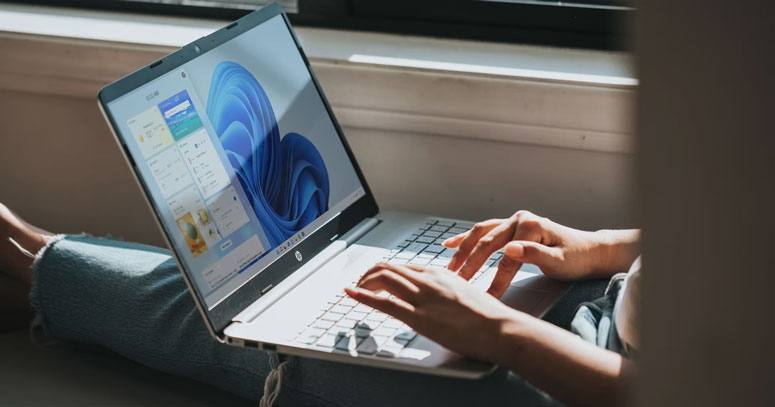 The Benefits of Windows 11
So upgrading to Windows 11 is pretty straightforward, but Windows 10 is still going to be supported by Microsoft for several years. So you might still be wondering why you'd want to upgrade.
Better support for dark modes and improved snap functionality will be attractive to power users who prefer themes that are easier on the eye and use lots of windows at once. Although useful, they're still not show-stopping features.
There are also plenty of extra downloadable themes to help you get your Windows 11 installation looking exactly how you want it.
One of the most trumpeted benefits of Windows 11 is that it will allow you to run Android apps that can be downloaded from the Amazon Appstore. However, while this is true, it is not rolled out to all users yet, but you can still take advantage of improved security and new gaming features.
Gaming
Microsoft is going all-in on gaming. In Windows 11, it has included a number of new features that should appear to PC gamers. Most notably, are Auto-HRD and DirectStorage, two technologies that should make games look better and load faster.
On top of that, Microsoft has been narrowing the gap between its Xbox console and Windows PCs through its Xbox App. This gives users of Windows 11 instant access to a huge catalogue of games through the Game Pass.
Even non-gaming PCs can run some of these titles thanks to Xbox Cloud Gaming, though it's worth noting this feature is still in beta.
However, only players of AAA titles will benefit from these features because all other types of games don't need the same amount of grunt to run. Many retro and nearly all casual games can be enjoyed on any computer, especially since they are typically accessed through a web browser.
The same is true for those that enjoy card games. Most modern online casinos push the boundaries by creating new and innovative versions of classics, including premium blackjack, high roller roulette, and super jackpot 100, but all of these games can be run on Windows 10 just as well as they can on Windows 11.
Therefore, the benefits you'll get depend on the type of games that you play.
Security
A lot was made about the new minimum system requirements for Windows 11, with Microsoft enforcing the need for a TPM chip. There are many workarounds available for users that don't have this enabled on their machines, but doing so means you miss out on some of the key security upgrades available in the new OS.
This includes better virtualisation, which helps to separate your main system from applications that run on it. In theory, it means an infected file can't attack other parts of your PC, something that's important as attacks become more sophisticated.
Secure Boot is another feature that's enabled in Windows 11, preventing attacks occurring during the start-up of your computer, since this is often when your computer is at its most vulnerable.
Overall, there isn't a huge amount of urgency to make the switch to Windows 11 for the majority of users. There are some nice visual improvements and a few minor tweaks that improve productivity. Hardcore gamers and security-conscious users will also benefit with major upgrades in both of these areas.
But even if you're not entirely sold on the idea, many of the initial bugs have been ironed out and Windows 11, meaning there are few reasons to hold off.