In the modern world, video games are one of the most popular forms of entertainment. This is a huge game that connects tens of millions of players around the world. Everyone will find something interesting for themselves thanks to the variety of genres and titles. In general, all games can be divided into two main categories: single player and multiplayer. Single Player is much simpler than multiplayer since there is practically no competitive component in it.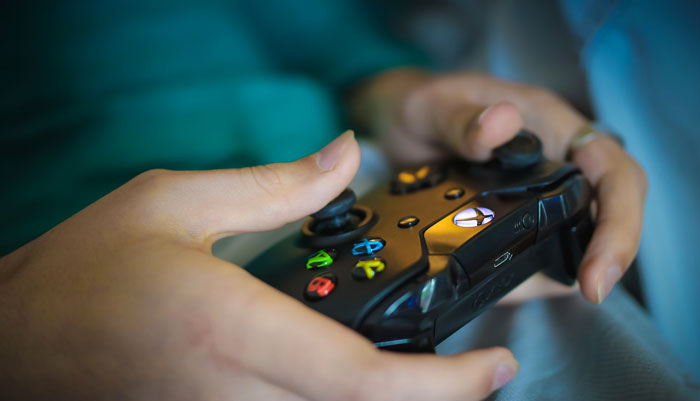 Today, the second category has become much more popular. Players fight against each other in dynamic firefights and tactical battles, unite with each other in clans and guilds, spend hundreds of hours exploring a variety of content and completing difficult challenges. Online games are extremely diverse with various FPS shooters and session-based games currently being the most popular. However, MMORPGs also maintain their positions in the ratings, and new games in this genre bring fresh gameplay elements that are fun to explore and master. One way or another, any multiplayer game is very demanding on the player's skills. Many people ask themselves a single question: what to do to become better? How to improve your skill and breakthrough to higher ranks? In this article, you will learn what it takes to train effectively, and how to become one of the best players in any online game. You will also learn about "boosting" – the modern solution to many problems associated with online games.
Find a boosting service
Many online games have acquired "second job" status. A huge number of difficult challenges, the completion of which takes all your free time, has become one of the main problems of the genre. Farming of various resources, completing daily and weekly quests, unbalanced PvP, and many other problematic activities force players to turn to modern methods of solving the problem.
This tip is the first for a reason: you can do everything described below but still not get the result. But with a decent WoW Boost service you will become a PRO player quickly. It includes powerleveling, mythic+ carry, raid boost and pvp coaching. When we play with strong boosters, we become strong ourselves. There are many boosting services in World of Warcraft, so we understand how uneasy to choose the right one. A few tips from us: pay attention to their reviews! If you see that buyers don't get what they paid for from boosting service then don't buy anything there. Take into account pricing – a lot of wow boosters charge a lot of money while keeping very low quality of the provided services.
Boosting services are a way by which you can deal with absolutely any in-game task. Find professional boosting teams, and you guarantee yourself fast leveling, completion of any type of dungeon at any difficulty, resources and currencies farming, and achieving the required number of victories in PvE battles. Boosting allows you to fulfill any goal and significantly save your time and energy.
Choose the game
The first and most important thing that any novice player needs to do is to choose a suitable online game. Due to the huge variety, this stage can be one of the most difficult on the path to pro-gaming. Don't be afraid to experiment! Try different games that have nothing in common. Try playing a dozen hours in, for example, CS:GO. If you enjoy high dynamics, gameplay in which the most important abilities are shooting skills and knowledge of maps, as well as the need for close teamwork, then this game is perfect for you. If all of the above sounds intimidating, then MMORPGs might be a more suitable choice. In games of this genre, you will find a huge variety of PvE and PvP activities. Unlike session-based games, here you will need much more time to fully master. But be careful when choosing the right MMORPG. As high online is the most important thing for such games, if you choose a non-popular title, you will face various problems that will make your gameplay uncomfortable. Check out new games or already reliable options: an indisputable king of the genre World of Warcraft can become your personal favorite choice. A new game called New Order is also on the edge of the release.
Explore the gameplay in detail
When starting to play an online game, take the process seriously. Most likely, you will have to spend a lot of time reading special guides and watching tutorials on YouTube. In any MMORPG and World of Warcraft including, a huge number of different activities are available for players. It is worth learning in detail the gameplay, lore, and additional content to understand what you will be doing in this game. You have to spend a lot of time developing your character. Leveling is the first stage of gameplay, sometimes one of the longest. For many, leveling becomes an impossible obstacle, as it requires a lot of patience. However, leveling is a great way to learn basic gameplay mechanics and improve your character's skills. You will be able to understand in detail how to use your character's abilities, strengths, and weaknesses. Also, during leveling, it will become clear to you what you will be doing in the endgame content.
Join the team
To significantly increase the comfort of the game, you can find and join a team of experienced players. This will reveal the social aspect of the MMORPG you're playing. Together with friends, the gaming process will become not only more fun but also more effective. With a reliable team, it is much easier to complete dungeons and raids, and previously inaccessible challenges become much easier. By joining a guild, you will also unlock special types of activities and will be able to participate in the most difficult content. As a reward for completing such content, you have a chance to receive the best gear in the game.
However, many players are faced with the fact that it is very difficult to find a team. Not everyone is willing to waste time on newbies and accept them in the crew. Other players prefer solo gameplay and don't want to communicate with others. Therefore, it is time to talk about the most effective method of performing any, even the most difficult, game task.