The next 12 months are set to be buoyant for the live dealer casino industry. As online casino players increasingly seek more immersive and socially engaging experiences at the tables, live casinos are proliferating all four corners of the globe, offering land-based casino environments accessible on desktop and mobile devices 24/7.
One of the main reasons behind the rise of live-streamed casino gaming is the slick and intuitive nature of live dealer software. Within this article, we shine a spotlight on the innovations within live dealer casinos, the major software brands to look out for, and the potential for the sector in 2021.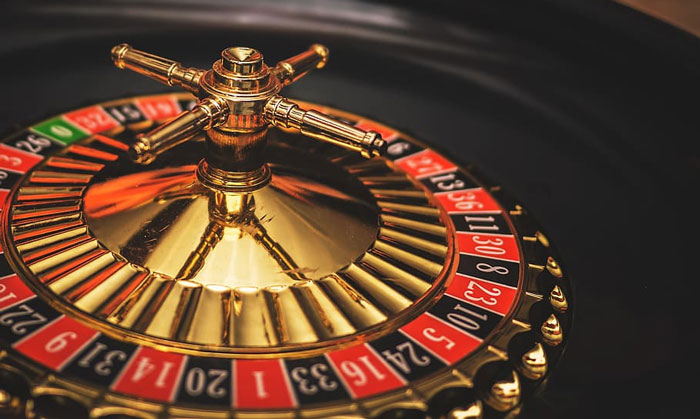 Image: Piqsels
Understanding the live dealer casino marketplace
According to data from H2 Gaming Capital, the global live dealer casino sector is worth approximately $1.2 billion per annum. It has also been reported that some online casinos are now generating roughly a quarter of the annual revenues from live dealer casino games alone.
The reasons behind the rise of live casinos are five-fold. One of the main benefits of live dealer games is that it appeases those customers that have had a long-held mistrust of "virtual" casino games powered by operators' random number generators (RNGs). These RNGs randomize the outcome of every spin and every deal of a game, but some people have often feared that RNGs have been manipulated in favor of the house – even though most reputable online casinos have their RNGs periodically inspected and tested by independent third parties like eCOGRA.
Another element is that live dealer casinos have an abundance of games for players to choose from, spanning classic table games and unique variants that add a contemporary twist to old-school casino gaming. For example, you can find no less than nine different types of live dealer blackjack tables at 888casino, which has rapidly become a hub for live blackjack Canada-based players, as well as those in Europe.
It's a similar case with the classic game of roulette, with innovative twists on the original version such as Lightning Roulette bringing a fresh dynamic to the action. Lightning Roulette "strikes" up to five of the numbers on a roulette wheel before each spin, amplifying the potential payouts of these lightning numbers. There's also "Speed" versions that offer more spins per hour – ideal for those casual gamers that are strapped for time.
Aside from iconic casino table games, live dealer casinos have also sought to bring a touch of glamor and razzamatazz to players' desktop and mobile screens with the addition of game show-style titles. Games such as Dream Catcher, Deal or No Deal, and Football Studio give players a chance to engage with game show hosts in real-time and dabble in some alternative games that aren't influenced by cards or roulette wheels. Therefore, live casinos also offer high-caliber entertainment as well as social interaction on a whole new scale online – all from the comfort of a player's home.
The top live dealer software brands
For those wondering about the best live dealer software to use for the most authentic casino experience, we've got you covered with two of the leading innovators in the live casino scene.
First and foremost, there is Playtech, which launched the world's first live dealer casino platform back in 2003. Playtech has since partnered with many well-established online casinos to power their own white-labeled live dealer casino environments. Their significant growth has meant that Playtech was forced to invest in a new state-of-the-art "next-generation" live dealer studio in the heart of Latvia's capital Riga in 2017, spanning 8,500 square meters.
In 2006, Evolution Gaming was also established as a dedicated live dealer games provider. Also located in Riga, Latvia, Evolution Gaming's purpose-built studio houses over 100 live casino tables, the majority of which are in use 24/7 across some of the biggest online casinos. Evolution has since launched an international studio in Malta, acting as a global hub for regionalized live dealer tables, supplied to players in all four corners of the globe in multiple languages and settings. If it's live dealer game shows that take your fancy, Evolution was pioneered this niche back in 2017 with the release of Dream Catcher for the first time. Last year, Evolution launched a purpose-built live casino studio in Pennsylvania, USA, intending to dominate the reborn legalized iGaming market in North America.
NetEnt Live was also a hugely popular live dealer games studio, serving much of western Europe in recent years. Evolution decided to acquire NetEnt in its entirety in June 2020 in a deal worth approximately $2.1 billion, further strengthening its grip as the dominant live dealer casino force.
The live casino innovations to look forward to in 2021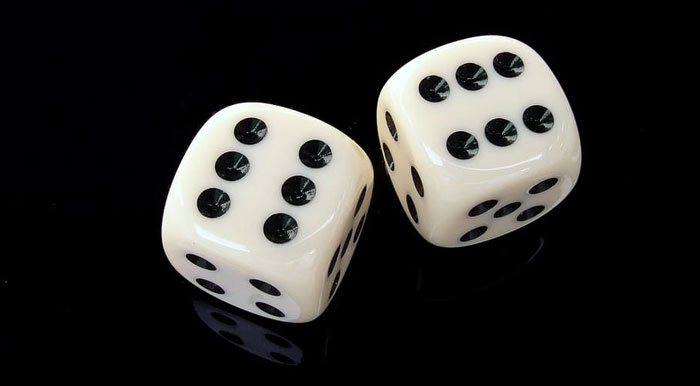 Image: Piqsels
Craps is one of the most iconic table games enjoyed on casino floors in casino venues like Las Vegas. It's one of the most sociable games to play with others on the casino floor and one of the easiest to pick up and play. That's why Evolution and co. have started to invest heavily in developing the world's inaugural live dealer craps games. These craps tables, set within an archetypal speakeasy-esque studio environment, pay homage to the legend of this dice game.
The game also incorporates an "Easy Mode", catering for complete beginners to live dealer craps. There's also an engaging interactive tutorial that newcomers can watch to get up to speed.
Perhaps the most exciting innovation to grow in 2021 is the use of "dual play" casino tables, bringing together land-based and online casino players. Evolution has installed dual play casino tables in some of the most popular casinos around the world. They can be enjoyed by those seated physically at the tables, as well as an unlimited number of players online. With multiple camera views of the action to choose from and live chat functionality available, this is the closest you'll get to a real-life casino experience without having to open your front door.
It's also possible that virtual reality could rear its head in live dealer environments in the coming months and years, transforming online casino interactions in the same way as it has redefined educational processes. Put simply, the latest live dealer casino innovations are designed to help more people feel that unmistakable buzz of their favorite casino games.