Anyone familiar with the online casino scene has undeniably run into a slot machine or two. These games command the most attention in gambling dens and are often marketed as the centre of attraction. Online gaming software developers usually create these sets in two versions – free and real money. Real money slots are loved for their high-risk factor of cash bets accompanied by chance at withdrawable payouts. While these variations lay the groundwork to chase life-changing amounts, they also have their limitations that are easily mitigated by playing demo slots. Here are some reasons to go for free slots over the paid options.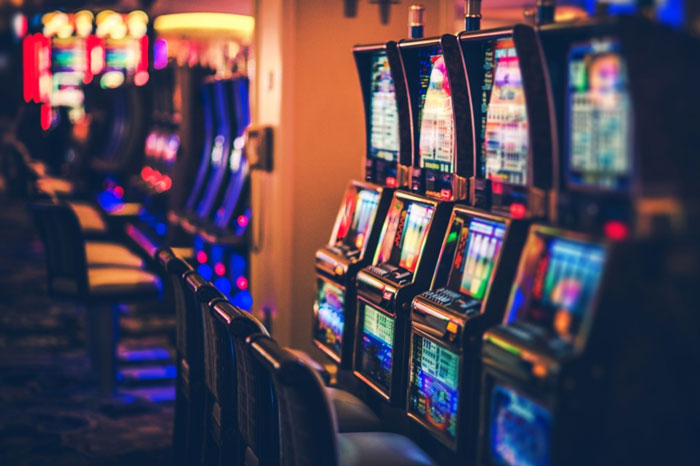 Similar to the Cash Versions
Free online slots are the same as the real money variations in every way. If the real money slot has five reels with ten adjustable bet lines, so does the demo slot. The same goes for any bonus features such as wilds, free spins, gamble games, picking rounds, and multipliers. Only a few in-game differences apply, and the most prominent one is the use of fun credits to place stakes instead of real money. Also, any progressive jackpots awarded in the cash slot cannot activate in the demo version. This is because pooled prizes feed on a portion of real money bets that cannot be substituted by the fake coins found in free pokies.
No Real Money Risk
Real money slots require players to make cash commitments to their respective casino accounts before they launch gameplay. Free pokies eliminate this hassle by using fun credits for bets. The fake coins are built into the game, and any winnings they collect are awarded the same way. While fun credits cannot be cashed out like the payouts in real money slots, they save punters the trouble of using real money to indulge in gameplay. This characteristic is especially appealing to punters not willing to put any money on the line but who like to chase the thrill of slot gambling. Also, it introduces new gamblers to the slots world, eliminating the confusion and intimidation that comes with exploring the games for the first time.
Available in Affiliate Sites and Casinos
Free slots are more widely accessible than their real money counterparts. The latter category is only available in online casinos, while the former runs in casinos alongside the cash variations and affiliate websites. On both platforms, all features and elements of gameplay remain the same.
No Account Registration
Since free slots function without requiring cash commitments, they are accessible without account registration demands on most websites. Playing real money pokies usually requires opening an account because players need to transfer gameplay funds and winnings to and from their casino accounts. The information provided and transacted funds are typically kept safe in pin-protected accounts.
Despite the existence of many reliable real money casinos online, providing personal information during account creation risks financial and identity theft. Hackers and fraudsters are known to target casino servers to gather such information. The oversaturation of gambling clubs can make it challenging to discern trustworthy casinos with reliable security measures from those that don't, especially for new gamblers. Playing free pokies allows you to enjoy all the fun the games offer without sharing your info. Almost all affiliate sites that offer free games do not require account registration to play the sets. Also, many casinos allow punters to access demo slots without logging in.
No Download
The online gambling community has come a long way since the era of downloading games to play. All free slot games are available to play directly on web browsers without requiring any app installations, even if they have accompanying download variations. The games have also evolved to use HTML5 technology, eliminating the need for a flash player installation. This tech makes demo pokies launchable on almost any web browser such as Microsoft Edge, Safari, Google Chrome, and Mozilla Firefox. It also makes them cross-platform, which means they are available in instant-play on mobile and PC gadgets.
Vast Choice Range
The choice range of free slot machines ranges in the thousands and surpasses real money pokies. The various options are created to meet different gambler needs so that everyone has something they can enjoy. The sets are often categorized in different ways, and the most common ones are;
The main classes used when considering this feature are classic and video slots. Classic pokies are inspired by slots of the nineteenth and twentieth century with minimalistic designs, fruit themes, three reels, and one to five paylines. On the other hand, video slots feature more vivid and flash visuals, up to 100 adjustable bet lines, win ways, bonus features, and massive payouts.
Themes tie slot gameplay to a storyline that inspires the imaging used to design the grid, symbols, and mini-rounds. In some pokies, the story can continue to unfold as punters proceed with gameplay. For instance, Egyptian slots are likely to have images of scarab beetles, sarcophaguses, Cleopatra, and hieroglyphics. Other popular free slot themes include mythical tales, ancient Greece, sports, food, animals, gems, space, and movies.
Free slots accept anywhere between 0.10 and 5000 credits in a single round. Slots that support small wagers are marketed towards low rollers looking to chase small wins, while those with big bets are reserved for high rollers. Although demo slots do not risk losing actual cash, the stake limits are still a worthy concern when choosing an ideal game.
Educates on the Gameplay Procedure
Slots are mostly adored for their gameplay simplicity, but it still requires getting familiar with before venturing to the real money versions. The rules that apply to demo gameplay are similar to those of the cash variations. Playing the free game first helps you understand each field's function on the control panel, the betting limits, and how icons are expected to pay.
Final Remarks
Free slot machines are an essential tool for the online gambling community, especially for players starting their journey. Although they do not require cash bets, it is still advisable to launch their gameplay on reputable websites with good reviews and trustworthy seals of approval.