Playing online Slots can bring you a whole load of entertainment, with immersive elements and special features. These games can take you to fantastical lands or to the depths of outer space.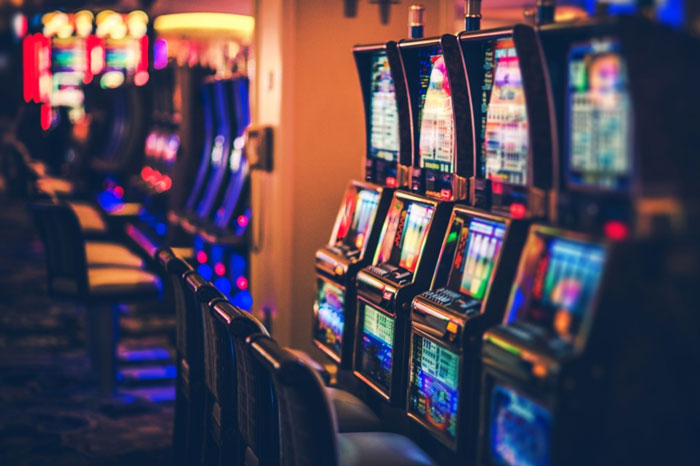 But it's not only the graphics and animation that are impressive here. Throughout history there have been some life-changing amounts of money won through playing Slots, both online and in land-based casinos. Let's take a look at some of the most memorable slot online wins, courtesy of the famous slot machine.
Online Slots
Nowadays, there is a huge variety of Slots that you can play online, without even having to step foot out of your door. Along with the fun that can be had with these casino games, there is also the chance to win some life-changing amounts when playing online slots for real money.
Jackpots operating across multiple online Slots, with a progressive and increasing prize pool, give players the chance to win a handsome sum. This was the case for Jon Heywood, from Cardiff. He made his way into the Guinness World Records list after winning the largest jackpot pay-out in an online slot machine game in October 2015. At the time he won the progressive prize pot – a whopping £13,209,300 – by playing the five-reel slot, Mega Moolah from Microgaming. He won the huge jackpot from a single round of the game.
In terms of a non-pooled online slot machine game, there was an anonymous winner of an impressive €8,636,041.54 in Finland in November 2012 – all from an initial bet of €5. The 40-year-old male was playing the Arabian Nights game when he managed to the win the record-breaking jackpot.
Although they haven't entered the World Record books for the largest amount, several progressive jackpot Slots have made their players millionaires, with a majority having a minimum jackpot worth $1 million.
Las Vegas Slot Machines
Las Vegas is known for its bright lights and big shows, but of course it is most famous for its casinos. The biggest Slots wins from land-based casinos come from this American state, which is no surprise as there over 700 Megabucks machines operating in Nevada. These special slot machines are all linked to form a progressive jackpot prize, which could see winnings of up to $10 million, with the most recent jackpot coming in at $11.8 million.
The Vegas slot machines first recorded a jackpot that reached over $20 million in 1998, after a retired cabin crew employee wagered $300 in Palace Station casino. In 1999, the Megabucks Slots of Caesars Palace casino awarded another huge prize of $21 million from a single spin with a bet of $10!
The Megabucks machines were particular lucky for Elmer Sherwin, who not only won a staggering prize once, but twice by playing these Slots in Vegas. At the age of 76, he won a $4.6 million Megabucks jackpot in the Mirage casino – a mere 10 hours after it had opened to the public. And if that wasn't enough, after travelling the world with his winnings, he went back to playing Slots and won an even bigger amount of $21 million in the same jackpot. Sherwin gave most of his second lot of winnings to charity, but this just goes to disprove the theory of beginner's luck.
The biggest ever-recorded slot win at a land-based casino was awarded at the Excalibur Casino to an anonymous 25-year-old software engineer from Los Angeles. Allegedly, he was waiting for a basketball game to begin when the world record was achieved, as he wagered $100 on the Megabucks slot machine. Little did he know that he was to make Vegas history that day and win the biggest pay-out of all time – a humongous $39.7 million! Instead of one lump sum, he decided to take annual instalments of $1.5 million, lasting for 25 years.