Mobile and desktop segments of the gaming industry seem to stand in a never ending fight. But, for a player, such a fierce competition only means more games, better quality, and top titles playable everywhere. We will show you some of the best casino games for Windows 10 that you can play on any supported computer.
1) The Four Kings
Playable on Steam, The Four Kings Casino & Slots is a massively popular multiplayer game simulating a luxurious casino experience. Players start after creating a personalized 3D avatar using multiple filters and models, so you can have a lookalike or create a wannabe. Don't worry about the clothing since progressing levels boost your bankroll, allowing each player to enrich the wardrobe with prestigious and more extravagant pieces of clothing.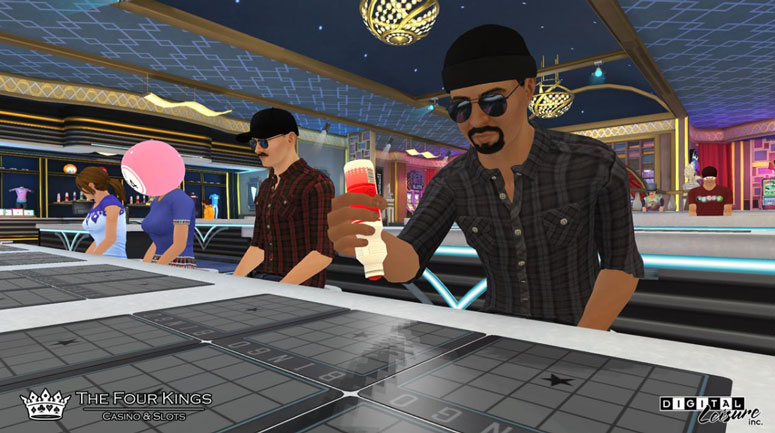 The game is translated into nine languages so that English, French, Italian, and Spanish speakers can easily fit in. Once entered, you can start by socializing at low-limit tables or skip the boring part to join the VIP section immediately. Of course, the latter presumes your wallet has enough playable cash.
The players who are not ready to start with a handsome sum of money, are welcome to try a platform with low risk online games to begin with. You can choose a $1 deposit casino, which contains a selection of the best minimum deposit games, to avoid big losses while enjoying the game to a great extent.
As for the casino games to play, you will find Texas Hold 'em, Roulette, casino slot configurations, Blackjack, etc. It is possible to play at your own pace through seasons that last three months.
2) Mafia Gambling
Developed and published by Gamenesis LLC, the Mafia Gambling game for Windows PC was released in 2018 as a first-person strategy. You will enter the Criminal Town ruled by a pack of mobsters and gangsters challenging each player to try luck in a notorious casino blackjack tournament.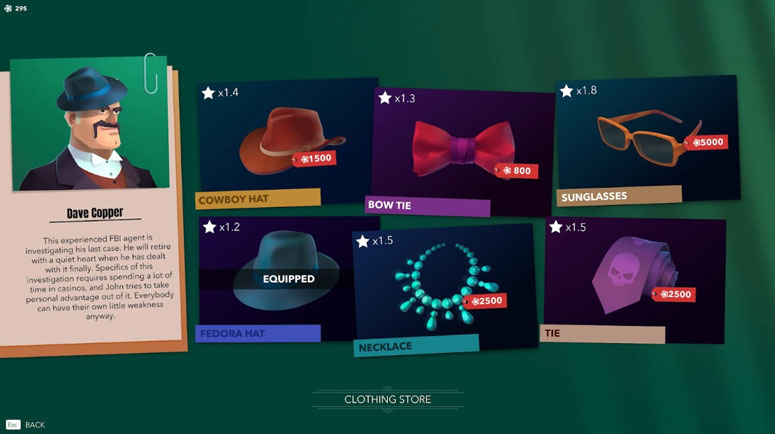 If you ever wondered what it's like to be a mafioso, this is a top casino game for windows where you can see the world from a criminal's perspective. Still, instead of guns and cement boots, you'll get a deck of cards trying to win in variations of blackjack games. The rulebook remains the same, but let's get you closer to the point if you're uninitiated before.
Pick a leading character that will eventually beat the mafia boss. Now, the dealer will give you two cards face down, so it's up to you to decide whether to hit or stand. To become the most dangerous in town and win the entire pot, try to beat the house in every location in this game.
3) Slotomania
Slotomania is a fun casino game where you can try more than 200 titles produced by leading slot machine manufacturers. New registrants receive a welcome bonus of 1,000,000 free coins to use on challenges and quests. In addition, the game offers a wild casino ride on PC where you can take SlotoQuests to receive free rewards and more free coins. Slotomania has an iOS-powered version, so ask yourself this: can you play games on iWatch or just on iPhone and iPad?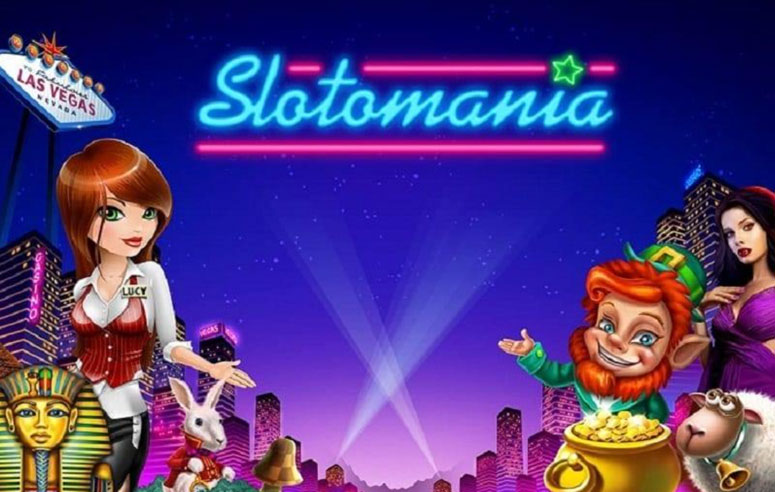 Slotomania features a casino mega collection of premium 777 casino slot machines with different themes and motifs. For example, the Roulette Nights crossover combines two different worlds into a challenging casino title.
Other slot games such as Despicable Wolf 2, Rapid Fire Jackpots, Crazy Train, and Chili Loco have a standard set of rules. You can play supported slot machine games on Instagram and Facebook if that's more convenient for you. The mystery gifts and 777 bonuses are up for grabs regardless of the version.
4) Jackpot Party
With a lineup of 200+ titles, the Jackpot Party Slots Casino invites you to try a combination of classics and progressives on a mobile or PC. Widely considered the best casino game, Jackpot Party has more than 10 million downloads and counting. You will experience a real Las Vegas casino atmosphere where it is possible to invest real money to play slots casino and collect winnings.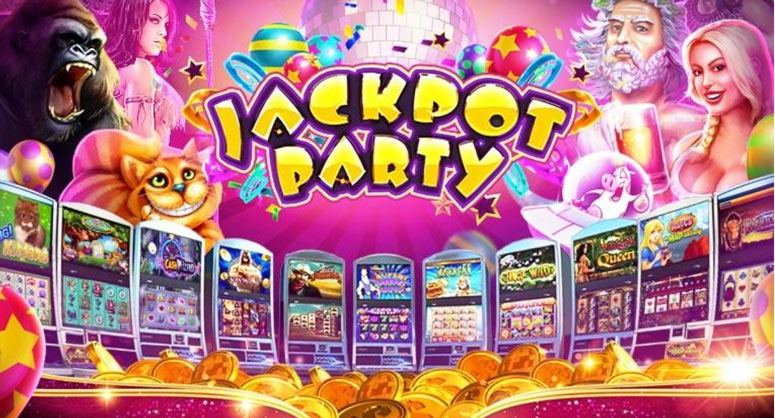 If you are looking where to play the Jackpot Party, CasinoClassic offers this and various other games, responsible gambling and security for the players. Accordingly, it is possible to place bets on progressive jackpot online casino slots such as Buffalo Slots, Cheshire Cat, and Great Eagle.
You can also try free casino versions of the Zeus slot game, Invaders of Planet Moolah, Tropical Fish, Dragon Spin, Golden Pharaoh, Kronos Unleashed, etc. In addition, there is a series of online fruit machines.
5) Governor of Poker
The Governor of Poker provides exciting gameplay thanks to its original concept. The Governor is a Wild West-themed online poker game starring Texas Hold 'em as a celebration of the country where this variation first appeared. You will assume the role of a newbie player who has just arrived in a small dusty town full of professionals. The main goal is to prove your worth and become the best.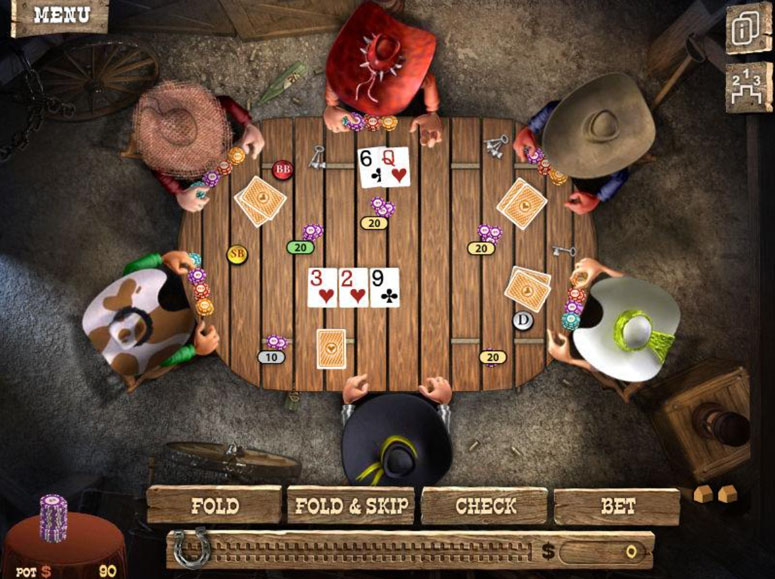 Still, this won't be an easy task, even at the first of three difficulty game levels. Other rounders are equally skilled and unwilling to give their positions so easily. So, you will need to become the best player in the entire Wild West. To make it happen, visit all thirteen locations and saloons and joints.
Moreover, the main character will have the opportunity to take the Governor's seat. Indeed, you will collect large sums of cash for completing specific tasks and beating opponents. Then, use them to buy virtual estates that will, in turn, also generate income. Finally, after purchasing all buildings in the city, you will become the Governor.
6) Hoyle Casino
The Hoyle Casino suite of casino games lets you enjoy all your favorite games in a Vegas-like environment. The Hoyle offers a wide selection of classic table games with a user-friendly interface, quality graphics, and realistic sounds. In addition, the game features exciting board games, video games, classic slot machines, horse racing, and keno games.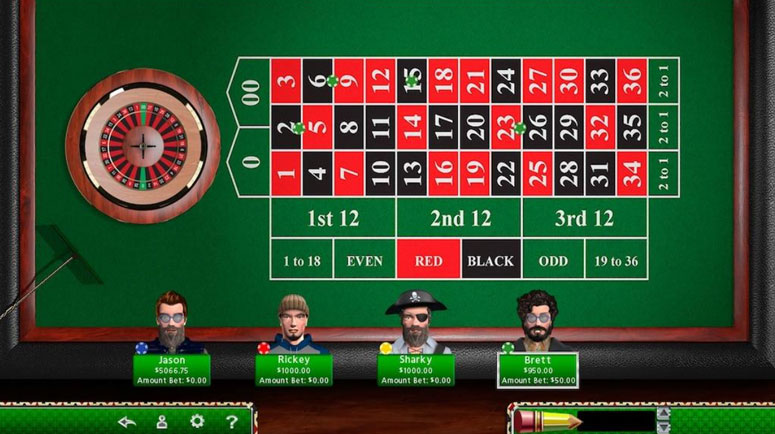 The most successful can join the VIP club and enjoy special treatment. As a member, you will get daily prizes and bonuses, extra spins, honey bucks, and next-level progressives.
7) Zynga Poker
Zynga is a world-class provider of some of the best online casino games equally focused on PC and mobile markets. Therefore, you can start a session on a desktop machine and continue from left off on a handheld device.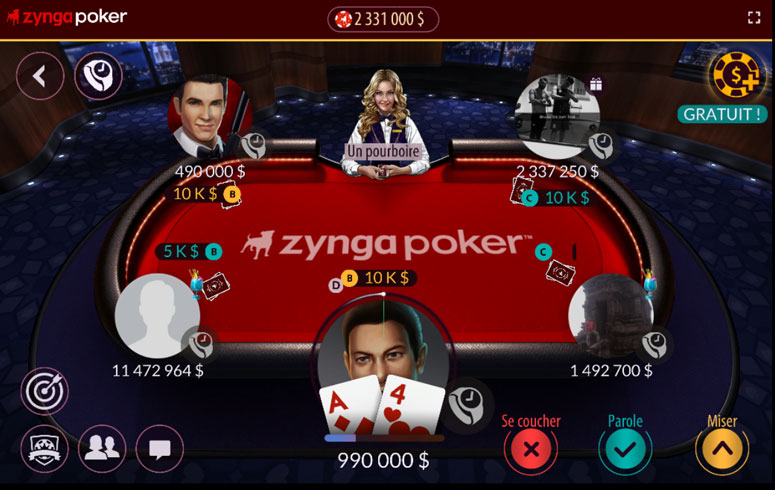 They only require registration to merge two actions. Enter your email address and follow the on-screen instructions to complete the procedure to register a new account.
The app targets less experienced gamers who can use all chips to progress. Still, once you run out of funds, you need to buy more chips to continue this game.
Summary
It has somehow become a fact that online casino games are mostly played on smartphones or on the console. Some users find it difficult to believe that online casinos target desktop users, too. You will enjoy an attractive collection of games playable even on machines with less powerful graphics, making this niche accessible to gamers worldwide. Of course, a stable Internet connection is all you need.