7 Days to Die has been available on Steam for quite some time, and the survival zombie horde crafting game has undergone many significant changes since its initial release in Steam Early Access in 2013.
Although the fact that the game is still in Alpha after seven years may be off-putting to some, "7 Days to Die" is currently in its best state in terms of game systems, gameplay, content, and technological efficiency.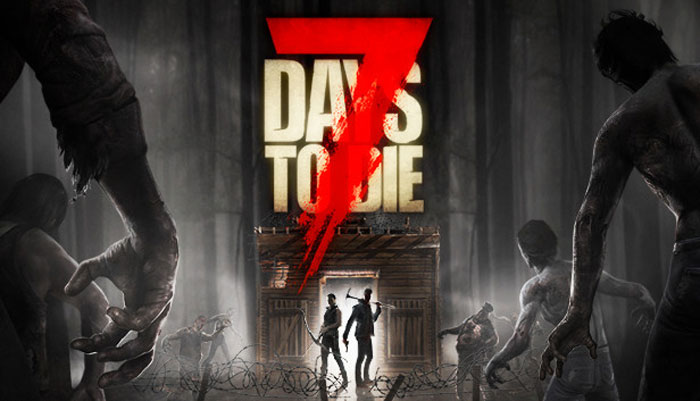 For those unfamiliar with the game, "7 Days to Die" is a survival game in which players must survive in a zombie-infested world. Players can raid large buildings, scavenge houses, craft guns, armour, and vehicles, and finally construct their own zombie-proof fortress.
Since the early access release in 2013, we've seen 7 days to die server hosting and a plethora of other features like their fantastic new upgraded weapons as well as some other buff and nerfed features.
Since zombies begin sprinting throughout the night, time is an important factor in the game. A huge horde of zombies will assault the player at night once every seven days, destroying everything in their way.
This is the game's core mechanic, which allows players to explore the environment in search of better weapons and resources. It also honours players who can create exclusive base designs.
To claim that the update period for "7 Days to Die" is slow is an understatement, but it is still updated on a regular basis with bug fixes and performance improvements. Even on low-mid-range PCs, the current build of the game runs extremely smoothly.
The main gameplay loop is also enjoyable and rewarding. Every house in the game feels like a labyrinth, full of surprises that keep players on their toes, such as pitfall traps leading to zombie-infested basements or top-secret military bunkers concealed beneath a normal suburban home.
"7 Days to Die" is just an Alpha in the name right now, but it's worth picking up for those looking for games like "Valheim." The game has enough content and polish to qualify as a complete release, but its creators may have even more plans for the game than what's currently available.
"7 Days to Die" is a little rough around the edges, but fans of the survival genre will have a blast with it. They can only hope for more in the future as more features are added.
What is 7 Days to Die?
"7 Days to Die" is a voxel-based open world sandbox game that combines the best elements of FPS, Survival Horror, RPG, and Tower Defense games. With a unique combination of action, crafting, exploration, and character development, "7 Days to Die" looks to carve out its own niche, giving gamers what they really want. It's no longer just Survival Horror, but "Survival Horde."
The third world war destroys the Earth in the not-too-distant future, but the worst had yet to come. The Earth has been decimated by nuclear attacks in the year 2013, and the remaining population has been poisoned by an unknown virus. Nobody knows for sure whether it was the radiation, biochemical weapons, or an act of God, but an unknown virus turns the remaining humans into an army of the animated dead that acts as a single-minded entity.
Within seven days, the infected die and reanimate as bloodthirsty zombies. Nobody anticipated it, and nothing would be able to stop it. You play as a survivor trapped in the savage zombie-infested world of Navezgane County, Arizona, one of the planet's last true Edens. Ironically, Navezgane means "Killer of Monsters" to the Apache who have lived in the area for millennia, and that's exactly what you'll be doing as you struggle to survive and figure out what happened.