Getting a job while being a student can be a big headache. In addition to your anxiety and lack of experience, the possible employers' demands are very discouraging. Either the salary is too low to be reasonable, or the requirements are almost impossible, like a full-time job or having several years of experience. Also, there are lots of totally unrelated job offers that will do nothing for your future CV. Is it possible to get a meaningful job with a decent salary while still being a student? It is hard, but yes, it is.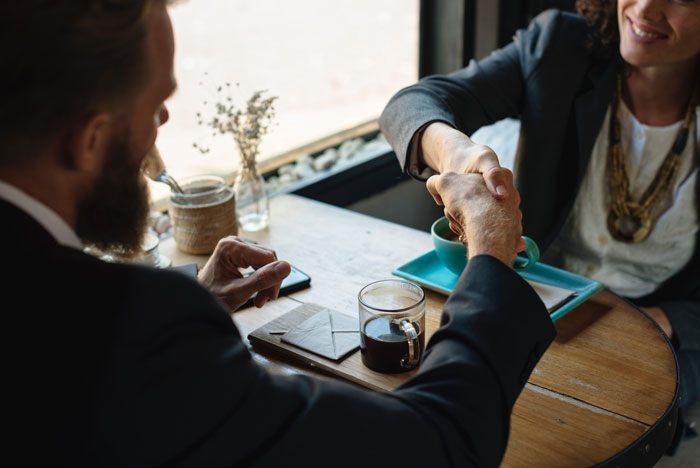 Each campus has its own set of horror stories about perfect job offers with That One Requirement that people fail, about resorting to fast food and delivery after a dozen refuses, about not finding a job at all and failing to get the offers the university has. The thing is that the students (especially during their last years before graduation) have lots of theoretical and relevant knowledge. Still, their practical experience is almost always limited to college and university projects. So what can you do to get your dream student job? The Zeroth Law of finding a job is persistence and determination. It is unlikely that the perfect job will appear on the horizon during the first week of your search. But there are several things you CAN do to increase your chances.
1) Write a brilliant CV
It is the most trivial piece of advice, but sometimes we hope to impress our potential employers personally, not paying too much attention to the CV. We don't even have to even talk about correcting grammar and spelling mistakes: it is a must. But there are several less obvious things you can improve to look both professional and exciting. For example, you may check your references and contacts for accessibility and get feedback from your teachers (if you don't have other experience except for your college projects).
Make your CV stand out. Show off your soft skills: make a great punchline or create a graphical resume. Always change your CV and your motivation letter for each company you send it to. Double-check all your skills: maybe you need to stress some of them for one company and hide some for another. If you are placing your CV on a job site, be honest: either write a new one from scratch for each personal application or just send a link to your LinkedIn.
Additionally, you may decide to surprise your employers by recording a video CV. This will make you look creative and possibly make it easier for both parties to decide upon your hiring. And if you want to make the best impression in your video, you'll need your eloquence and one of the ring lights from this review.
2) Decide your range of companies
Being a student doesn't mean that you should be glad to get any job people can offer. You are a future professional, you have the best possible qualification for your age and experience, and you are worth a serious attitude from your potential employers. If you follow #1 and tailor your CV for each company (or at least for most of them), it is reasonable to limit these companies' quantity. Possibly, sending your CV everywhere will get you a job, but to have a GOOD job, you have to be picky, too.
Write down the companies you want to work in. It's okay to have Google or Microsoft on your list! Ambitious goals are better than no goals at all. No one will blame you for trying, but you still might win a chance. Range the companies from the most desirable ones down and start preparing your CVs. The trick is that your first CV is made with utmost love and attention, while the tenth might not be as enthusiastic. So, it is reasonable to use most resources for your best chances.
3) Learn tactics and hacks
Several hidden tricks might slightly increase your chances of getting a job. For example, scheduling your CV letter to Monday at 9 AM may make it the first one the recruiter sees at the beginning of their week. It is also an excellent strategy to schedule your interviews at that time. Both you and your interviewer will be attentive and energetic after the weekend and before the beginning of the working routine. Punctuality and planning are the best ways to show your better side from the first meeting and the first interview.
Maybe you'll find other lifehacks; feel free to share them with us. There are many books dedicated especially to finding jobs, standard HR questions, tests, and others. The tactics may differ from one sphere to another, so we encourage you to find your own and master them!
4) Repeat everything related to your future job skills
The job interview may look like a little exam. You may get a test, a sample task, or just get some tricky questions to understand whether you know the nuances. Have a look through the requirements for this particular offer. Are there any tough parts for you? Can you go through with them, or is it better to honestly say that you are still learning them?
Another thing to learn is the information about the company. Showing that you know the company's history may be flattering and show your interviewer that you aren't just applying to a random job. Interest in the company's way and principles, reading its last news and published articles, may show that you are genuinely interested in getting this particular position.
5) If they ask questions, they are interested in you, not trying to drown you
It is okay if you get two new questions for each answer. Return to #3 and get prepared for the most popular of them. Start from the most general ones: the examples of teamwork, the cases when your soft skills saved the day, your expectations, and reactions to stress. Then move to the more specific ones about your professional skills and projects. Think about things you may offer instead of your working experience (quick learning, rich theoretical base, lots of connections and contacts, or growth plans).
If you are feeling exceptionally nervous, try role-playing your interview with your friend. Crack some jokes and make them seem natural. Use some stress-relieving medicine if you need to. The first moments of the interview are always nervous and stressful, and no one expects you to have a poker face on your first interview. It is totally fine to present yourself as a living human being expressing emotions; just don't let these emotions overwhelm you.
Getting your first job after leaving the university (or just before graduation) may seem a terrifying experience, but we all were there. No one got stuck without a job forever, so – and we repeat ourselves here – determination is your primary skill for now. Don't be afraid to get a refusal for the first couple of times. Treat this experience as a chance to perfect your interviewing skills and truly shine on That One Interview. Good luck!