The desire to give the child the best education and thereby ensure a good career in the future prompts many parents to give preference to boarding schools. Educational establishments of this type provide a more personalized approach to every student and are different from public schools. So what is special about boarding schools? What should you know about this type of school before choosing it for your child?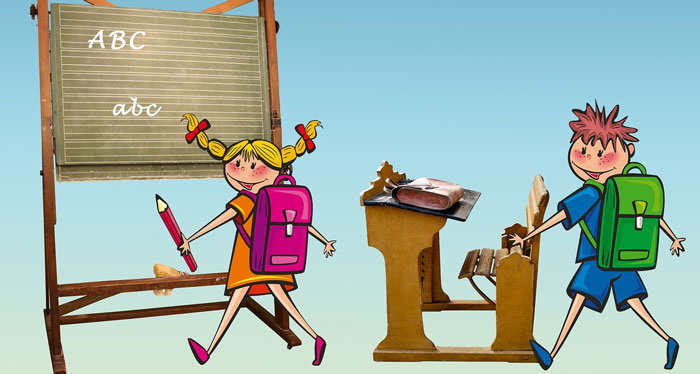 Key Features of Boarding Schools
The main distinctive feature of a boarding school is that it provides its students with food, housing, and all necessary educational materials. However, it's just much more than that. A boarding school is a community of scholars, athletes and artists who want to develop their talents and acquire quality education. In high-class boarding schools, consultations of experienced psychologists are provided as well. There are also gyms, swimming pools, and specialized libraries for students.
Parents who choose boarding schools for their children need to be clearly aware of the fact that they almost completely remove all the care of upbringing from themselves. The indisputable advantages of boarding houses are that students are under the vigilant control of teachers, become very independent, and socialize well. On top of that, boarding schools are located outside the city, have many park areas for walking, which is good for the health of the younger generation.
Pros and Cons of Such Schools
Such schools are good because children learn to be independent, reveal and develop their creative abilities, learn to find a common language with other children. Classes are usually more friendly because students stay 100% comfortable and spend most of their time with each other. Children can also help classmates with their studies, which teaches mutual assistance. In case a child still needs qualified academic assistance, one can always reach out to https://essaysonline.org  for help.
Some other benefits of boarding schools are as follows:
Assistance to their graduates when entering universities;
Extended educational program (extra curriculum and additional subjects);
High-quality medical care and food;
Individual approach and attentiveness to each child;
Excellent educational material and technical base;
Modern technical equipment and comfort in school premises;
Use of both traditional and non-traditional teaching methods.
The opportunity for a child to receive a quality education and develop comprehensively are one side of the medal. However, like most schools, boarding schools have a couple of disadvantages:
The high cost of education;
In some cases, even the high cost does not guarantee the quality of education; a large number of boarding schools complicates the process of choosing a good establishment that provides a truly high-quality education. First of all, you need to find out if the school you have chosen is accredited;
The possibility of school bankruptcy;
Many boarding schools have been created recently, so it is quite problematic to find out how high-quality education this school can give to your child;
Overestimation is possible, which can lead to problems.
Therefore, the best approach would be to choose a school that has been tested by time and by many graduates. Only in this case, your child will definitely receive a quality education, and you will avoid many problems associated with poor-quality schools.