Thinking of continuing your higher education and looking for a future-proof degree? Consider blockchain and digital currency. Provided you've got the right mindset and a background in related fields, this can turn out to be the start of the most promising career you've ever imagined. We'll tell you why.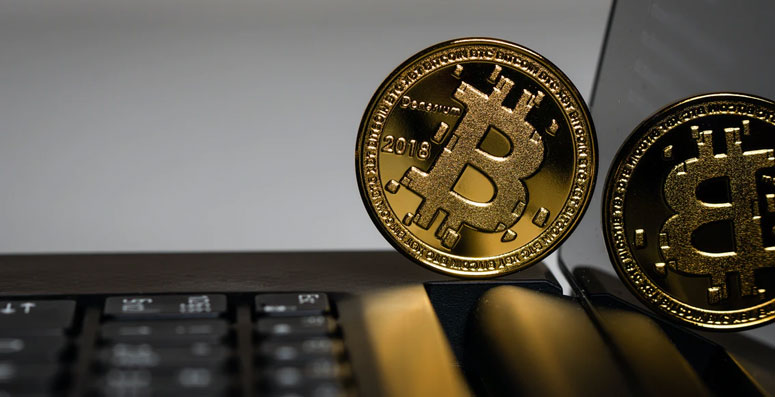 Photo by Aleksi Räisä on Unsplash
What Are Blockchain and Digital Currency?
Basically, blockchain is a decentralized information storage technology which means it allows to store "blocks" of information in various places, creating a "chain" that is practically invincible.
Originally created to enable the functioning of Bitcoin, blockchain is now being utilized in a variety of industries, from banking to art. So far, it's the most promising information storage technology, and it continues to expand its scope of application.
As for digital currency, or cryptocurrency, it is, broadly defined, a virtual asset for online transactions built on blockchain technology. As of 2021, there are more than 4,000 cryptocurrencies out there, including such well-known ones as:
Bitcoin
Ethereum
Litecoin
Cardano
Stellar
Although some still don't regard cryptocurrency as "real money", the technology is only getting more widely used.
Why Study Blockchain and Digital Currency?
The growing industry requires more professionals to support it. So, now is the right moment to secure your place under the sun. Here are a few figures to consider:
Worldwide spending on blockchain solutions reached 6.6 bln USD in 2021.
By 2022, worldwide spending on blockchain solutions is predicted to reach 11.7 bln USD.
Currently, there are over 70 mln registered blockchain wallets.
Blockchain specialists have an average salary of $95,000 per year.
The demand for blockchain professionals is huge – in 2019, the increase was as high as 300-500%, and it is still far from being satisfied.
So, studying blockchain and cryptocurrency is the perfect opportunity to enter the rapidly growing market. Already working and don't have time for academic assignments? If you ask write my essay EssayHub will gladly help you. Hiring a writer from a writing service is a proven way to deal with complex tasks on any topic – including FinTech. So, it's no excuse anymore.
Is a University Degree Necessary?
Still, one of the most common questions regarding blockchain and cryptocurrency is whether one really needs a degree. Indeed, there is an abundance of short courses offered by online educational platforms such as Coursera, edX, Udemy, etc. Plus, you can even find good free blockchain courses! So, why bother more?
Primarily, it depends on your background. If you already have a bachelor's degree in computer science, information security or another closely related discipline and possess the necessary skills to become a blockchain developer, you might as well do without an additional degree. But if you lack this base, short courses wouldn't suffice.
Moreover, university programs offer a deeper insight into the subject, and a wider overview. Many degree programs only have digital currency and blockchain as parts of the curriculum. The main specialization is typically Financial Technologies or Computer Science, or Management in FinTech.
Surely, if you're only looking to start out as a blockchain developer, you probably don't need a degree – your skills alone will be enough. But for an executive position, a university diploma will certainly come in handy.
However, you might not be thrilled about having to complete academic assignments. Fear not: with DoMyEssay reviews at https://nocramming.com/domyessay-review, you'll always be able to find a student help service to get you through a semester.  So, where can you get a blockchain/cryptocurrency degree? Read on, we've got a few suggestions.
4 Universities Worldwide Offering Blockchain and Digital Currency Degrees
From Cyprus and India to the US and UK, here are a few places where you can study the trending subjects.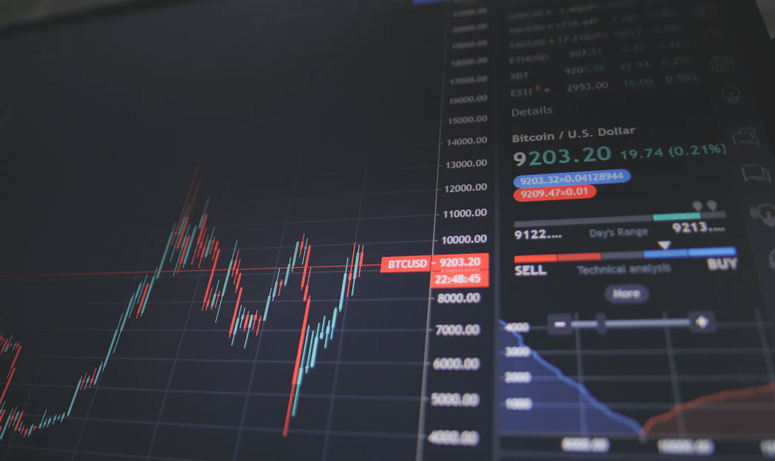 Photo by Nick Chong on Unsplash
University of Nicosia
Strange as it may seem, this university located in Cyprus has been the first one to offer a Master of Science program in blockchain and cryptocurrency. This program has existed since 2014 and typically takes 13-18 months (three semesters) to complete online.
The university also has a MS in Computer Science degree with an emphasis on blockchain technologies. Tuition costs are roughly $14,000-$15,000. You can also try to get financial aid.
New York University
Stern School of Business, a division of New York University, only has blockchain and cryptocurrency studies as part of its MBA Program in General Management. However, you can choose a FinTech specialization that includes about three courses or nine credits.
As a typical MBA program, it takes from two to six years to complete and can be taken full-time or part-time.
Northeastern University
If you need a more technical approach, then Northeastern's MS in Information Systems is the thing for you. It offers a specialization in Blockchain Technology and is perfect for software engineers looking to expand their expertise into this subject.
That program typically takes two years to complete. It can be delivered either on campus which is located in Silicon Valley or in a blended format with part of the classes taught online.
University of Sussex
British universities also offer opportunities for students looking to sink their teeth in FinTech. For example, the University of Sussex has offered an MS program in FinTech, Risk and Investment Analysis since 2018.
It only takes one year to complete and is taught full-time on campus near Brighton, England. Though the program is more focused on theory than practice, you can still study blockchain construction, cryptography, cryptocurrency markets, and other practical subjects if you specialize in FinTech.
In Conclusion
Blockchain and cryptocurrency are here to stay. As the market continues to grow, so does the demand for qualified specialists in the field. So, getting a degree in related fields now is a perfect opportunity to secure a lucrative career in the near future.
Listed above are only a few examples of universities worldwide that offer degrees in the said subject area. There are many more worldwide, and their number is destined to grow as the popularity of the degree rises. You only need to choose.